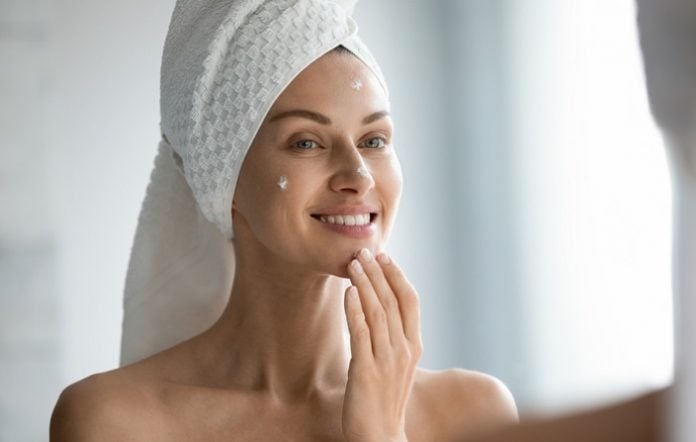 Sustainable Night Skincare Routine
A sustainable night skincare routine should be one of your considerations to live a green lifestyle. You can continue caring for your skin while also caring for the environment. Why is it important to be more conscious of eco-friendly alternatives in your skincare routine?
Your night skincare routine
Skincare is something you do consistently, day and night. Imagine the impact of cotton you dispose of every time. It takes up to five weeks for cotton balls you threw last night to decompose. That is way slower than the rate we use and throw.
Can you imagine the cumulative effect?
Every day, you expose your skin to different harmful elements like excessive exposure to the sun or dust. We cannot neglect our skin, but surely there must be a better way to keep that healthy, youthful skin.
Definitely not by using cotton when there is another way. Why not?
Ready to hear this? Most cotton balls are not really "cotton." They are bleached polyester fibers that are processed with chemicals and pesticides! And yes, polyester is a form of plastic, just like acrylic and nylon. Hence, the cotton balls we have known for decades are actually single-use plastics.
So what are our recommended options?
Sustainable Night Skincare Routine: Sequence and Options
We all love the feeling of pampering our skin at the end of a long day. We can do so guilt-free with the use of skin-friendly and eco-friendly products.
The list below will help you show yourself some love and show the planet the care it needs.
Cleanse
Remove your makeup with your chosen facial cleansing oil. Since this is the first step, use a long-lasting cotton round. Imagine a cotton round that you don't throw away after using.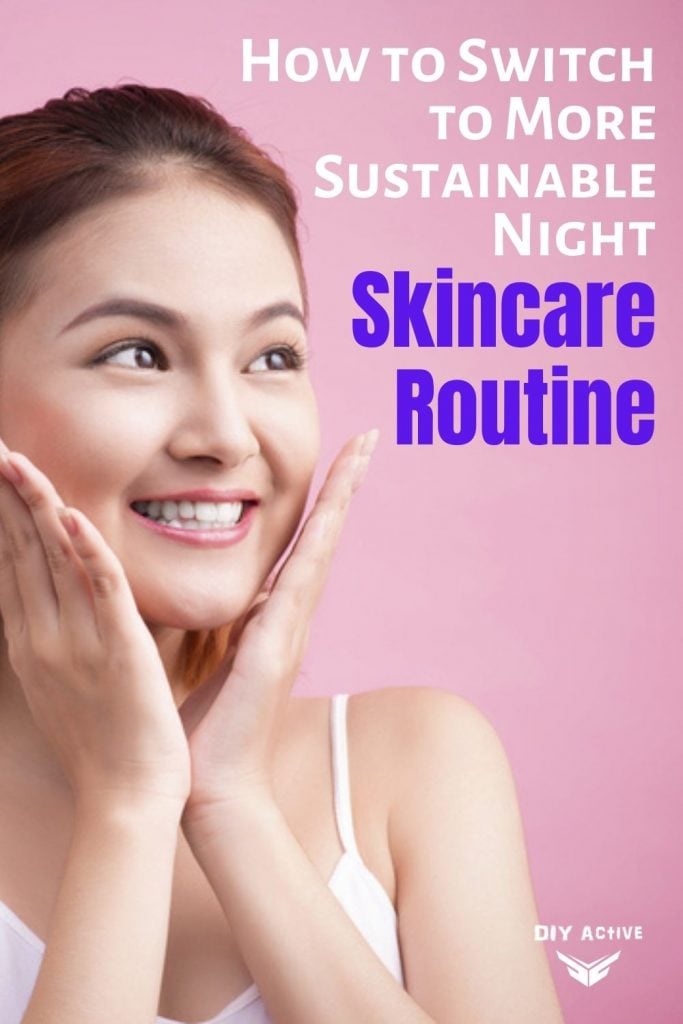 Aside from the fact that you are saving money, you also save the environment.
And when you are finished removing your makeup, wash your face with soap to further remove dirt. Pat your face dry using a clean cloth but if you feel like using fabric is harsh for the skin, use a soft reusable tissue instead.
Refresh
After washing your face, use a spray-on toner. A spray-on toner has 2 benefits:
First, you will eliminate the single-use cotton balls in your routine.
Second, you will also get more of your toner on your skin, since cotton soaks up much of your toner. That way, you will also use less of the toner, and this adds up to more savings in the long run.
Smoothen
Don't forget your serum! Most serums are applied to the skin via droppers or fingertips. Serums can penetrate well to your pores and can improve skin firmness.
Application of moisturizers before the serum will block your pores, hence making your serums ineffective.
Treat Acne and Blemishes
Spot treatments are recommended to be used at night when your body repairs and rejuvenates.
For acne-prone skin, you should never get tired of treating your dark spots. Apply the spot treatment religiously every night to affected areas using a reusable cotton swab.
Using the usual cotton swab will create additional trash so you can opt to choose an alternative that can be reused more than 1000 times.
Moisturize
Don't remove moisturizers from your skincare routine. You might be worried that your skin is oily enough that you don't need to apply moisturizer anymore.
There will always be a good match for your face. Moisturizing is commonly the last step of your routine.
Why? They make all the other prior products you applied extra effective as it traps them due to the moisturizer that serves as a protective layer.
During the daytime, you can use moisturizers with sunscreen.
Tips for a Sustainable Night Skincare Routine
Buy the largest bottle of toner, serum, or other skincare products and look for smaller reusable/recyclable containers at home so that you can easily refill when you need to travel without buying the smaller packages in malls
If possible, buy products without packaging to avoid unnecessary waste. Besides, if you need information about the product, it is all on the web
Support brands that are advocates to save the environment
Opt to do eyelash perming rather than using disposable fake eyelashes
Turn the faucet off while lathering soap on your face and turn it back on when you need to wash it off
Shopping bags of skincare products are mostly pretty but if you can, bring your shopping bag as you do during grocery shopping. Hopefully
Wrap-Up
In conclusion, you have to give deeper thought to the tools you use for skin care applications. It is a total life-changing when you choose to support sustainable products.
A line of reliable and renewable products is available in the market. This small act towards the environment can impact greatly on the future.
Images via Dreamstime.com
Disclosure: In the spirit of full disclosure, DIYactive.com may be compensated in exchange for featured placement of certain reviews or your clicking on links posted on this website.