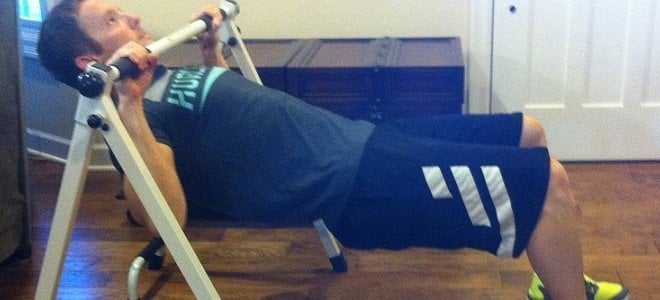 Pullup Alternative: Handy Workhorse Review
Wide-grip pullups are my favorite exercise. I would love to do them at-home but I don't have a pullup tower, a doorway bar, or even a rafter or else I would do them everyday (sad story, I know).
Let's face it, when working out at home, your back is one of the hardest areas to hit.
I mean you can do bent-over rows all day and may be even pullovers but it is not the same as the gold standard pullup. But then I got sent the Workhorse: Portable Pullup Alternative!
Design, effectiveness, practicality…etc. these are the simple things I look for when I buy exercise equipment, and it doesn't happen very often (I'm a poor fitness professional, remember?). I got my hands on one of the new Workhorse portable pullup alternative bar to test it out. Here's my unbiased Workhorse review:
Read The Full Article