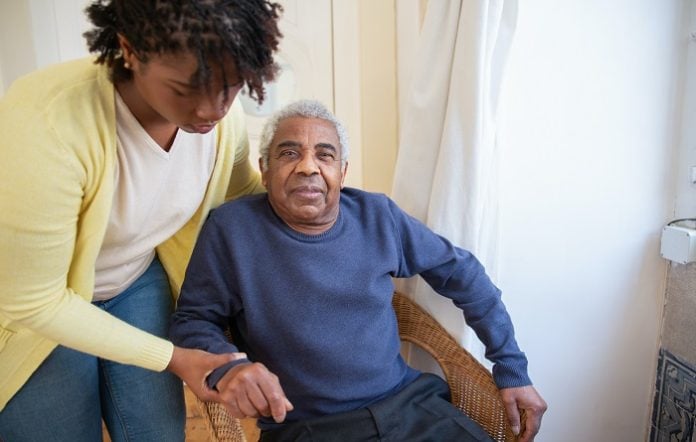 Guide to Caring for your Elderly Relative
Caring for your elderly relative can be a very stressful, emotionally testing, and time-consuming aspect of your life. The needs of an elderly person can change in a heartbeat. It's likely that they are suffering from medical conditions that require specific treatment and attention.
Caring for your Elderly Relative
Your relative becoming more dependent on you and the rest of your family can become very straining, so we're going to run through the essential steps that can help make your life easier.
Medical Alert Systems
A huge issue for many elderly people as their need for external care grows is the loss of independence. Having spent all of their life taking care of themselves, and probably you as well, you can imagine how hard that transition can be.
A great way to give yourself some peace of mind, and to allow your elderly relative some time alone, is by using medical alert systems. A medical alert system is is a buzzer or button that can be carried around or installed in a home. This button will trigger an emergency response. It can be linked to you, a nearby carer, or an emergency response monitoring center.
This system can literally be a life-saver. You'll be able to leave your relative in their own space without having to worry about them, and they can get on with their day safe in the knowledge that emergency help will come at the push of a button.
Professional Help
If your elderly relative needs extra attention and can't be left alone, then it may be time to call in the professionals. Taking on a full-time carer role alone is extremely draining and difficult, especially if you have a job and family of your own to be taking care of at the same time.
There are many private professional carers and companies who can offer an assessment of your relative's needs. Once they have completed their assessment, you will be given a tailored plan to make all of your lives easier.
This plan may involve daily, or twice daily check-ins from a carer, which will give you the time to get on with your day and feel confident that your relative is being checked in on. More serious cases may demand full-time care, in which case a professional carer will move in on a rota system so your relative is looked after in the best possible way.
Home Aids
Mobility and day-to-day tasks can become very difficult for elderly people. With the growing dependency on others knocking down their self-esteem, it can be very beneficial to help them do as much on their own as possible.
Often, completing normal tasks can be very rewarding for an elderly person and can massively boost their confidence and motivation. So you need to help them to do as much as they can. This is where home mobility aids become essential.
Small changes around the house, such as handles on the door frames, ramps on any steps leading into the property, and assistance for getting out of bed and getting in and out of chairs can make all the difference.
Get into a Routine
Routine can be very valuable for retirees, as they may not have a strict weekly schedule to stick to. It's common for elderly people to lose track of time, which can cause complications with meals, medication, and mental wellbeing.
You should consider setting up a joint schedule so that you and your relative can be on the same page. You may find they are happier and more mentally active when they know what is coming the next day! You can schedule their doctor's appointments and meal plans, and they can look to their schedule to see when you'll next be visiting.
Having things to look forward to can make all the difference, so plan your visits and try to take them out for lunch or on a walk as long as they are well enough.
Look After Yourself
Taking on the role of family carer can be incredibly tough. The pressure mounts up and you are forced to split your time, losing evenings, weekends, and holidays. It can be very easy to stop taking good care of yourself in the process, and if you're becoming stretched too thin, it's no good for anyone.
You should look into some self-care services that can help you to destress and unwind. Make sure to give yourself some time every day to keep up with your hobbies and spend time with your friends. The last thing you need is to lose your own life along the process.
It can feel strange, even selfish, to spend time away from the people who are depending on you but remember, the better condition you're in, the better care you'll be able to give.
Look After Yourself
In some cases, staying at home is no longer an option. Your elderly relative may be unwilling to leave home, but if their medical conditions or state of wellness demands full-time care, sheltered housing can be the best way forwards.
There are so many options for sheltered housing, and you can find reviews and arrange visits easily. Once you've found the perfect home, it can be very beneficial to your relative.
If your relative is living alone, they may find a new community and a host of new friends in sheltered housing. They are likely to find other elderly people who can support each other emotionally while their needs are being completely taken care of.
Wrap-Up
Caring for your elderly relative is always going to be a difficult time, but by following these steps, you can make it as easy as possible. Every decision you make should be well researched and should focus on making their quality of life better without putting too much strain on your own.
Once you've found your routine, and put all of the aids and assistance in place, you will be able to happily continue your fantastic relationship with your loved ones, no matter the circumstances.
Photo by MART PRODUCTION
Photo by Kampus Production

Disclosure: In the spirit of full disclosure, DIYactive.com may be compensated in exchange for featured placement of certain reviews or your clicking on links posted on this website.