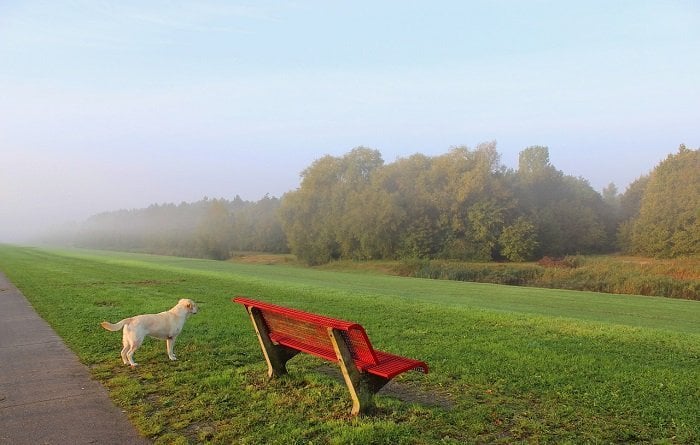 Top Dog-Friendly Hiking Trails
Walking your dog is one of the best parts of many dog owners' days. Both the dog and the owner have the chance to go outside, explore nature, socialize, and generally enjoy each other's company as well as the company of the world around them. Dogs were always meant to be outside, so doing this is doing one of the best things that you can do for your dog.
Dog-friendly hiking trails to try
Only one thing can make this daily walk even better: taking this walk on one of the top dog-friendly hiking trails.
Breaking up the monotony of your dog's routine, or your own routine can help both of you feel even better as you explore new people, places, and dogs.
Here are three of the best dog-friendly hiking trails so that you can do that.
1. Sandy River Delta Park
One of the most scenic parts of the great state of Oregon is this multipurpose dog park.
Home to a loop trail that features everything from the wooded areas to flat plains to riverbanks, you and your dog will be in heaven with the variety of the land and the trail at hand.
2. The Columbia River Gorge
Hiking along this beautiful (also Oregonian) route is one of the best ways to condition yourself and get in better shape as soon as possible.
This park is also home to a number of natural places with the addition of something else special: the historic Columbia Gorge Hotel.
This hotel is extremely near the trail and pet-friendly as well, so you won't have to leave the beautiful and mountainous area in order to have a good time with your furry friend.
Both you and your pal deserve the luxury of staying at a high-end hotel, and the Columbia Gorge Hotel is the one for you.
3. Tryon Creek Natural State Area
Another Oregonian beaut, this natural area is a dog's paradise.
Low in the number of dog bites compared to other areas, this dog park is a lot more heavily wooded and full of water features that your dog is sure to enjoy getting dirty in.
With eight miles of hiking trails and hours that allow people to hike from 7 AM until sunset, this park is a beautiful wonderland.
This park also acknowledges some of the native people that owned the land before any residents of Oregon ever did and recognizes the importance of their rangers, friends of the park, and other donors.
Stay Safe on the Trail
Follow these tips to stay safe on the trail:
Wear sunscreen
Wear bug spray
Share your location with people so that they know where you and your dog are
Study the trails so that you don't get lost or get stuck in the park once it has closed
Go with friends because going in a group is almost always safer than going alone
Bring enough water for you and your dog so that no one gets dehydrated
Bring snacks if you plan on going on a long hike
Bring animal repellent
Be aware of all wildlife
Remember, not every dog, even on a leash, may be as well trained and friendly as yours. Dog bites can happen to you and even your dog.
To avoid dog bites, keep your distance and be prepared to defend yourself.
Enjoy Nature in the Company of Your Furry Friend
You shouldn't have to sacrifice time with your best friend in order to spend time in nature or vice versa.
You should be able to enjoy nature and time with your friend and you should both be able to have a good time.
Wrap-Up
In this modern era, it can be difficult to find a friendly, accommodating space to spend time with your pet. These beautiful hiking trails give you a chance to enjoy your friend's company.
As long as you have legal defense in the case of any accidents, you should be free to enjoy the beauty of nature at a moment's notice.
Disclosure: In the spirit of full disclosure, DIYactive.com may be compensated in exchange for featured placement of certain reviews or your clicking on links posted on this website.