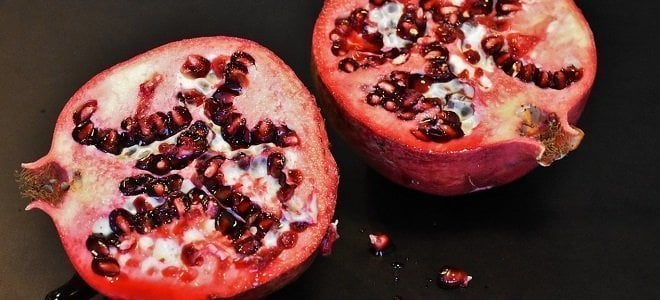 Eat Up On These Anti-Aging Foods
We all are going to age, there is no hiding that, but there are a few great anti-aging foods out there that are great for your health! So check out these anti-aging foods and add them to your diet starting today!

Put a few of these anti-aging foods in your diet
There are some foods that are blessed by mother nature and are known well for their anti-aging properties.
These foods are appropriate to extend our life span in a healthy manner. They regulate the free radicals in our body and hence protect us from the skin and other symptoms related to early aging.
The real culprit for all of us in today's modern world is our unhealthy lifestyle which includes bad eating habits, improper sleep, over anxiety, and stress.
We all need to reschedule our routine and give some time to our basic health and body needs as well. And these superfoods can help you achieve that perfect guide for your future. Let's take a look.
1. Yogurt
Yogurt is a cleansing food that protects you from intestinal illness and the good bacteria present in it protects you from osteoporosis and is also known as probiotics. These probiotics are claimed to be good for digestion.
They also build up your immune system which makes you strong against any sort of disease-causing germs. It basically makes you less vulnerable to diseases.
2. Olive Oil For Anti-Aging
The monosaturated oils present in olive oil reduce heart disorders and contain dietary fats. It lowers the risk of high blood pressure and strokes.
People using oils other than olive oil for cooking take in trans fat which increases the risk of depression and can help in accelerating the process of aging. It also maintains the cholesterol levels in a person.
3. Chocolate
Yes, you just read right above, chocolate contains flavonols which help in bringing a youthful glow and decreasing heart-related diseases. But you are supposed to eat chocolate that contains more pure cocoa rather than the ones available at most of the grocery stores which contains more milk solids and sugar than the cocoa content in it.
Always read the ingredient list carefully before buying and cocoa content in your chocolate must be equal to or more than 50 percent.
4. Blueberries For Your Long Life And Great Skin
Blueberries are one of those superfoods which are rich in antioxidants that are capable of destroying free radicals completely which are responsible for aging. They are also rich in vitamin C and A and also contain flavonoids.
The phytochemicals present in it are helpful in strengthening blood capillaries and in healing broken bones. It is great for your skin and reduces wrinkles from your face.
5. Nuts As Your Bestie To Avoid Aging
Nuts are rich in omega 3 fatty acids, antioxidants, vitamins, and minerals. A handful of nuts in the morning is enough to kick-start your day with a boost of antioxidants that will slow down the process of aging.
They contain monosaturated fatty acids such as oleic and palmitoleic acid which lowers bad cholesterol. If you are worried that it will work against your weight loss plan, then you are totally wrong as a handful of amounts will only cause good health.
6. Pomegranate
Pomegranate is the queen of fruits if you are looking for anti-aging properties. It's high in the antioxidant Vitamin C and polyphenol compounds, catechins, and anthocyanins. Do not ignore the seeds as they contain many anti-aging properties.
We recommend direct intake rather than making juice out of it as it eliminated many important elements of the fruit.
7. Tuna Fish
Tuna, like salmon, contains omega 3 fatty acids which are really good for your skin and health. It is also rich in selenium which is a powerful antioxidant that is enough to add a youthful glow to your skin.
It also contains peptides which are the main part of popular anti-aging cream. Research peptides to know more about their benefits and how will it affect your body.
Overall, tuna is the healthiest and best alternative for the non-veggies that accentuate your anti-aging diet.
8. Celery:
Celery has a wonderful nutrient known as silica which is beneficial for your skin, nails, and hair. It has been shown that people who include celery in their daily diet get plumped skin free from wrinkles. It also contains potassium, sodium, vitamin C which makes it a superfood.
Wrap-Up
These are only 8 superfoods recommended by us but there are many more out there!
That being said, these foods can help you improve your health and youthful skin which will last longer without the use of harsh chemicals and painful processes.

Latest posts by Pooja Sharma
(see all)
Disclosure: In the spirit of full disclosure, DIYactive.com may be compensated in exchange for featured placement of certain reviews or your clicking on links posted on this website.