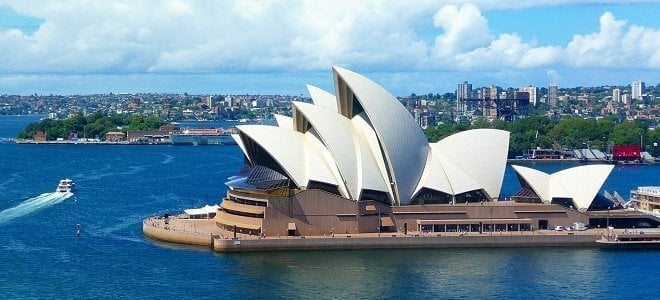 Travel Australia and Stay Fit
Who wouldn't want to travel to Australia? Why not stay fit while seeing one of the most beautiful, unforgiving places in the entire world? Check out these must-visit places next time you travel to Australia!

Travel Australia: Travel and stay fit
If your idea of a perfect holiday has literally nothing to do with lazy sun tanning on a beach and everything with sweating it out in the mountains and forests, this post is for you.
Travelers exploring Australia will find plenty of opportunities to have an active and fitness-oriented vacation in the midst of stunning natural landscapes.
Here are the 9 best destinations for a fitness holiday in this unique and diverse country.
Maleny Queensland
The beautiful countryside town of Maleny, located only 2 hours from Brisbane, is a fabulous vacation spot for fitness junkies in Australia.
You can DIY your own hikes through the lush fields of rolling mountains or alternatively go on long walks to discover some of Australia's most beautiful waterfalls and swimming holes.
If you decide to visit the area, don't miss Kondalilla Falls, one of the best things to do in Maleny. It is the perfect attraction for fit and active travelers as the circuit contains more than 300 stairs!
Take the Great Ocean Walk
Stretching across 104 kilometers from Apollo Bay, this stunning track takes you from the gum and eucalyptus forest to the picturesque Cape Otway Lightstation, traversing countless stunning sand dunes, beaches, and cliff-top tracks.
You'll see countless fascinating shipwrecks and admire what must be the most photographed limestone sea stacks in Australia – the famous Twelve Apostles.
You can either take a guided walk, choose a self-guided inn-to-inn package or simply head out on your own, using the smart shuttle service for transporting your gear from one stop to the next.
Wilderness camp in Tasmania
Visitors interested in exploring the South West national park until recently had to make an intense 10-day trek, but today the area is much more accessible thanks to the South West Wilderness Camp. If you're looking for an adventure, this isolated spot is a top choice.
You can admire the area's extraordinary geology from the seat of a comfortable seaplane or trek down there yourself to see the gorges and creeks from up close.
Blue Mountains
Right in the heart of the stunning Blue Mountains, you'll find a 16-hectare Blue Gum Forest. This site was adopted by conservationists as a touchstone of their philosophy. It takes a seven-hour walk to reach it, but it's more than worth it.
This bushwalk is a classic Australian experience that takes you through the impressive Eucalyptus deanei growing on the Grose River flats. Listen to the sounds of the forest and breathe in the scented air for optimal relaxation.
Treetop surfing in the Daintree rainforest
This brand new and highly adventurous way of enjoying the forest is bound to make for some great memories. Jungle surfing is a lot of fun.
Zipping from one forest platform to another with the help of a guide offers an exciting way to enjoy the beauty of this remarkable place.
Mawson Trail in South Australia
This one is just perfect for avid bikers. You can take a marked mountain bike trail for 900 kilometers. Starts from Adelaide right into the heart of the Flinders Ranges. On your way, you'll have the opportunity to admire some of South Australia's most beautiful regions: the Barossa Valley, Burra, or Wilpena Pound.
Make sure to take the scenic Riesling Trail through the Clare Valley, and the end of the Mawson Trail from Wilpena to Blinman – you won't find views like these anywhere else!
Walk along the Kings Canyon Rim
Wake up early and set off for this walk before the sun comes up. You'll be able to take in stunning views of the morning light embracing the stony landscape of the canyon. This six-kilometer walk is just as scenic as Uluru, but less crowded – it simply skirts Kings Canyon.
You'll pass impressive 150-deep gorges, see 400-year-old cycads, and relax in a beautiful oasis called the Garden of Eden. If anything, this walk is definitely worth your time.
Stay on a sheep station in Gnaraloo
Adventure travelers will be delighted to visit Gnaraloo – it's remote, raw, and beautiful, the quintessence of Australian landscape. At the end of the upheaved road north of Perth, you'll find a working sheep station, where you can stay and enjoy everything the area has to offer.
If you prefer a different type of accommodation, check websites like Gumtree for some alternative options.
Surfers can camp on the beach and wait for the impressive Tombstone breaks. Snorkelers can explore the undersea world full of marvels like seadragons, parrotfish, seahorses, and reef sharks. Walking around the coast, you're bound to spot whales and dolphins in their element.
A perfect spot for all those who want to experience the natural wonders of Australia to the fullest.
Surf on the North Coast from Angourie to Byron Bay
The North Southwest coast used to be a surfing paradise. Capturing the heart of the 1960s surfing counter-culture, the spot saw crowds of surfers settling there to practice their alternative lifestyles.
To experience everything the coast has to offer, check out the Byron Bay coast marvels like the Main Beach, Tallow Beach, or the wreck at Belongil. You won't find another surfing spot like this anywhere else.
Wrap-Up
Australia is a place rich with opportunities for active travelers!
Whether it's biking, hiking, or surfing, you'll find many occasions to explore the country and stay fit at the same time while you travel to Australia!
Latest posts by Amelia Knott
(see all)