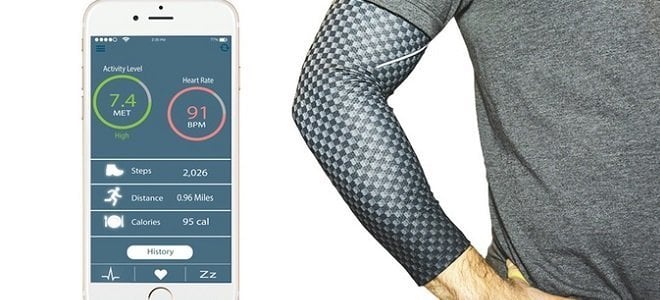 Fitness Trackers are Evolving
Fitness trackers are everywhere. We are constantly writing about them here at DIY Active or are getting questions about them! We got an insider look from the co-founder of Komodo Technologies, Elvis Goren, who stopped by to answer a few of our questions. Komodo Technologies has created the first fitness tracking compression sleeve. This is big because it paves the way for all kinds of apparel to be able to help track and monitor our health. I mean really big! Check it out!

The changing future of fitness trackers
What exactly is the AIO and how did you get the idea for it?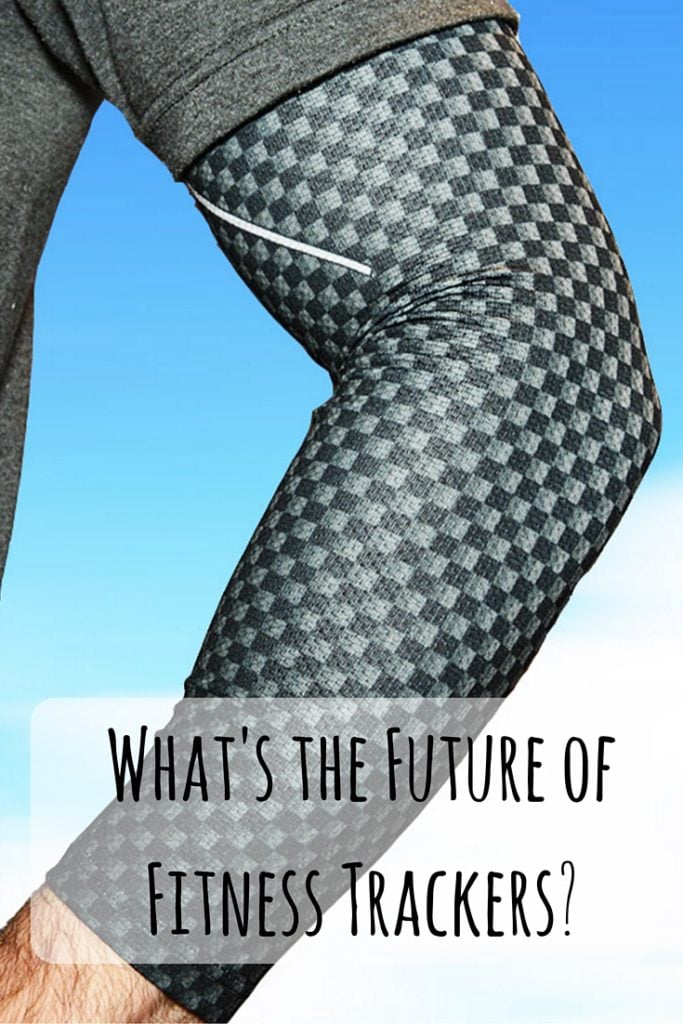 Developed by Komodo Technologies, the AIO Smart Sleeve is the world's first activity tracking and medical monitoring compression sleeve. We felt that the wearable market has become a bit stagnant in the past couple of years with the influx of wrist-based devices, and wanted to create something different—something that was more natural to athletes.
Compression sleeves are already commonplace in many professional sports and athletic activities, so it seemed only logical to turn it into a smart wearable.
Why is it important that it's a sleeve rather than a wrist-wearable fitness tracker?
Wrist-based wearables have had issues in the past reporting fitness activity inaccurately. Some companies have even been sued over it. Such inaccuracies are often a result of the air gap between the sensor and your skin; which exists no matter how tight you fix the device to your wrist.
The design of the AIO Smart Sleeve holds the device snug against your forearm, creating direct sensor to skin contact and eliminating any false positives and erroneous data.
Obviously, the fitness tracker industry is booming, where do you see it going?
We have only scratched the surface in regards to the technology, design variations and capabilities of wearable devices.
The market nearly doubled from 2014 to 2015, and I firmly believe we will see the same increase in the future as it continues to grow.
Any thoughts on the future of fitness trackers? Will they be in all of our athletic clothing in the future?
That's something I would love to see. There is no end to what technology we can integrate into clothing. From fitness tracking to sports recovery and medical monitoring, the possibilities are endless and so are the benefits.
Where can we find more info about your products?
Fans can support the AIO Smart Sleeve on Kickstarter until the end of April 2016. You can also visit Komodo Technologies' website, where you will be able to preorder AIO before we begin production this summer.
Wrap-Up
How cool is that? I mean not only do we have the normal wearable exercise trackers, but not the future is getting flung wide open.
Imagine a future where any garment you put on will be able to monitor your heart rate and help you to take preventive measure to live a longer healthier life! Yeah… we're geeking out over that!
Go and check out the AIO Smart Sleeve and see how it can accurately help you monitor your health!
Bonus Video: AIO Smart Sleeve
---

Latest posts by Josh Anderson
(see all)
Disclosure: In the spirit of full disclosure, DIYactive.com may be compensated in exchange for featured placement of certain reviews or your clicking on links posted on this website.