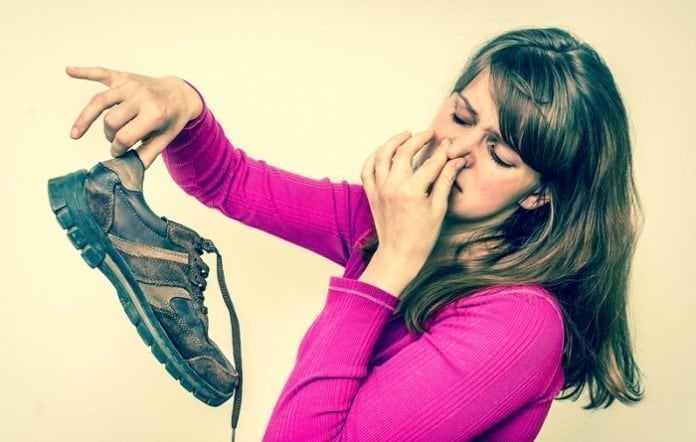 Why Stink Pills Deodorizer is Better Than Powdered Deodorizers?
Stinky gym shoes and gym bags can cause a great deal of embarrassment. Remember, sweat, bacteria, and even foot problems can lead to smelly shoes, and if you want to get rid of the pungent odor, then the best way to do that is by using a deodorizer.

Do stink pills deodorizer work?
However, many people tend to use deodorizing powders, which are messy and difficult to manage.
In this article, learn why the Stink Pills deodorizer is ideal for eliminating the odor from your gym shoes and bags, as opposed to the deodorizing powders.
Risks of Using a Deodorizing Powder
Deodorizing powders are difficult to manage post-application. The powder and its residue are usually left behind and may sink deep into your skin, causing several foot problems. This is because powdered deodorizers contain chemicals like sodium hydroxide and even pesticides that may damage your skin.
Besides, there is a possibility of the powder being inhaled by a child at home, which can be very risky. Another issue with deodorizing powder is that its fragrance may irritate the members of your household, especially those with sensory issues. Deodorizing powders may cause allergies and chronic respiratory problems in some people, and therefore it is recommended that you don't use them.
One of the major problems with a deodorizing powder is that it does not remove the very source from where the smell could be originating.
Fortunately, one can get rid of the stink and smell by simply using a good quality compact deodorizer like Stink Pills.
This product is excellent for all types of shoes, bags, boxing gloves, and even lunch boxes with bad odor. They absorb all of the moisture causing odor from the foot or any other area and leave behind a fresh and clean aroma.
Why Stink Pills Deodorizers Are the Best Choice?
Stink Pills are excellent for your gym shoes and bags because they are capable of eliminating the smell that sweat leaves behind.
The product also helps you to fight the bacteria which grows inside the shoes, as a result of sweat and dirt. It is made up of a zeolite mineral compound that absorbs and removes the moisture, unlike most air fresheners that only mask the odor.
Zeolite not only traps but also removes odors and leaves behind a soft fragrant smell. Its ability to exchange cation as well as its porosity help to trap horrible odors inside its structure, leaving the area free of any smell or odor.
Zeolite's terrific odor-controlling power helps to absorb liquids, gasses, and suspended matters. It acts as a sponge that absorbs all the liquids, thus eliminating odors.
Given that Zeolite can absorb liquids, the mineral doesn't get slippery once it gets wet. This is one of the major reasons why Zeolite is applied to wood, concrete, and rubber.
So, if you are on the hunt for an effective and long-lasting product that can keep your gym bags & shoes free of stink and smell, then Stink Pills may be a great option for you!
The uniquely formulated deodorizer is crafted to perfection and leaves behind an amazing or pleasant fragrance after every use.
If you are tired of wearing stinky and smelly shoes to your gym, sports field, or any other area, then the Stink Pill deodorizer is all you need to get rid of the horrible smell. The deodorizer contains no gas or alcohol and is also free of any harsh chemicals.
Another benefit of using this deodorizer is that they aren't messy at all. One can easily carry them in their bags, backpacks, and even purses because they are compact in size. You can carry them almost everywhere and use them whenever you need to eliminate odor.
Stink Pills are specially formulated to ensure that they do not cause any respiratory problems after application.
Wrap-Up
Remember, walking into a packed gym, office, or even a party/event with smelly shoes and bags can damage your self-confidence. Often this situation can leave you feeling ashamed of yourself, and you will also feel like escaping all the side eyes.
So, if you do not want to deal with that sort of embarrassment and want to move around in good-smelling shoes and gym bags that smell fresh, then Stink Pills are a great choice.
By placing a pill in your shoes or bag over night, you will get rid of all the bad odor and have them feeling and smelling fresh in the morning. Besides, you will never have to worry about taking off your shoes when you are at the gym or any other location.
If you need a capsule deodorizer, then get Stink Pills deodorizers today!
Images via Dreamstime.com