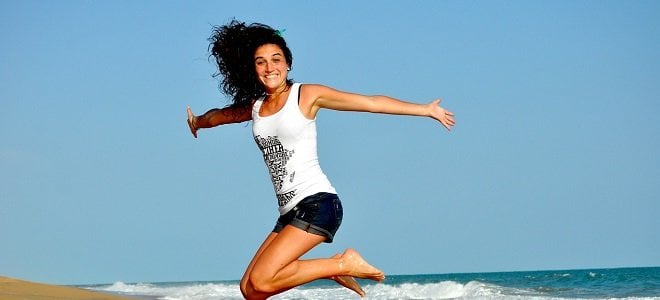 Post-Workout Deodorants to Try
Your choice of post-workout deodorant is essential especially if you're living that on-the-go lifestyle. Granted not everyone uses deo, but those who find themselves constantly in the gym working out could really use a product that'll prevent underarm sweat to ruin the day. And you shouldn't just wear deo during gym time. You'll need a post-workout deodorant, too.
Top 10 post-workout deodorants
The problem is that the underarm is one sensitive area. Breakouts and irritation could happen without warning.
People with delicate skin should keep a lookout for ingredients in products that won't cause an allergic reaction.
A list compiled by WebMD cites phthalates, triclosan, aluminum, and parabens as harsh chemicals that can cause redness, itchiness, and eventually, darker underarms.
You don't want that, do you?
You're going to need the best sensitive skin deodorant after a maximized workout. Here are some of the best products you'll find on the market right now.
1. Vichy 24-Hour Dry Touch Deodorant
If you're looking for a paraben-free, fragrance-free, and alcohol-free deo, you'll love Vichy. It promises dry underarms for up to 24 hours, made possible by zinc ricinoleate, its active ingredient.
What this ingredient does is fend off bacteria and body odor with just the right amount of mild ingredients to prevent irritation.
2. Erbaviva Jasmine Grapefruit Organic Deodorant
Erbaviva prides itself as a deo mist that's entirely made of organic ingredients. That's right — it's neither a stick nor a gel.
You simply spray it to your underarms and you get to have dry and fragrant underarms the whole day. It's made of ginger oils, sage, grapefruit, and a touch of organic grain alcohol fight bacteria.
3. Dove Advanced Care Sensitive Anti-Perspirant Deodorant
Dove is the go-to brand for most people who have super sensitive skin, and for good reason. The ingredient list has no trace of sulfate, fluoride, paraben, and alcohol in it, plus is free of any scent, too.
Its gentle formula also works well for women who shave, as it smoothens underarms because of its moisturizing properties. And if that isn't enough, this Dove deo claims to last for up to 48 hours.
4. Almay Sensitive Skin Antiperspirant and Deodorant
For those who love their deodorant in gel form but hate it when it takes eons to dry, try Almay Sensitive Skin Antiperspirant and Deodorant. With Almay, you don't need to wait forever while raising your arms to expose your underarms and dry the gel off — it does that in seconds.
It's also unscented and hypoallergenic, perfect for skin that reacts to most ingredients found in most antiperspirants these days.
5. Schmidt's Natural Deodorant in Geranium Flower
Here's one for vegans. Schmidt's prides itself as a cruelty-free, vegan deodorant. It's specifically designed for sensitive skin, so you won't find aluminum or propylene glycol in it.
Its floral scent is perfect for ladies who like their deo sweet-smelling, ideal for post-workout activities like malling, grocery shopping, or even a date. And yes, it prevents sweat from building up and gets rid of unwanted smells, too.
6. Nourish Organic Fresh & Natural Stick Deodorant
Nourish Organic's almond-vanilla deodorant is one of the best smelling antiperspirants on the market right now. You'll love how it's made of ingredients that are considered your skin's best friend: coconut oil, beeswax, cocoa butter, shea, and vegetable protein.
Although it's scented, this deodorant is free of aluminum and guarantees a fresh feeling after an intense workout at the gym.
7. Aesop Deodorant Spray
Another spray that made it on the list – Aesop is one refreshing deodorant spray that has hints of essential oils like rosemary, eucalyptus, and sage. Another good thing about this spray is that both men and women can use it because it's neither too floral nor too musky.
You can use this after working out or after shaving. Simply spray on your underarms for a fresh and fragrant feel all day.
8. Bali Secrets Natural Deodorant
This deodorant makes you want to buy it from its name alone. Bali Secrets is one of the most-loved antiperspirants for sensitive skin because of its special formulation of essential oils, mineral salt, and seaweed extracts. This product is also unisex and doesn't contain aluminum, paraben, or baking soda.
It's also organic and vegan and has a shortlist of ingredients that help to reduce bacteria and naturally moisturize the skin – perfect for your active lifestyle.
9. Fresh Sugar-Roll on Deodorant
Yes, roll-ons still exist and this one from Fresh is the best one yet. For a deo that has mild ingredients, it's surprisingly effective for those who sweat so much. It doesn't cause stains and has real sugar to fight bacteria, has witch hazel and lemongrass to make sure you stay dry all day.
Applying this deo is easy with a quick roll and it's enough to keep you dry and fresh the whole day with a light scent that won't irritate your nose.
10. Anthony Alcohol-Free Deodorant
Anthony's is marketed for men, but who says women can't wear it? This deo has a mild scent that most people will love, plus it's aluminum-free and does its job in preventing odor and delivering long-lasting protection.
It's made of botanical and herbal extracts to reduce odor and it has calendula to prevent skin irritation. A quick glide of this deo will keep you dry the whole day.
Wrap-Up
Most people do not think twice about smearing antiperspirants or deodorants to their underarms, but it's important to understand the dangers of some ingredients found in these products.
All of these chemicals may mess with the function of your body's developmental and reproductive hormones, according to North Carolina State University's Heather Patisaul, Ph.D. In a report by TIME, Patisaul says it's important to check the ingredients of deodorants before buying one, and always choose those that have mild ingredients, preferably paraben- and fragrance-free.
Antiperspirants and deodorants that are formulated for sensitive skin are safe. But still, do not use any products on broken skin.
Your dermatologist may have recommendations on what you could use if you sweat a lot or if you have body odor. More importantly, always keep hygiene in mind. Your deo won't do its job if you won't do yours.
Disclosure: In the spirit of full disclosure, DIYactive.com may be compensated in exchange for featured placement of certain reviews or your clicking on links posted on this website.