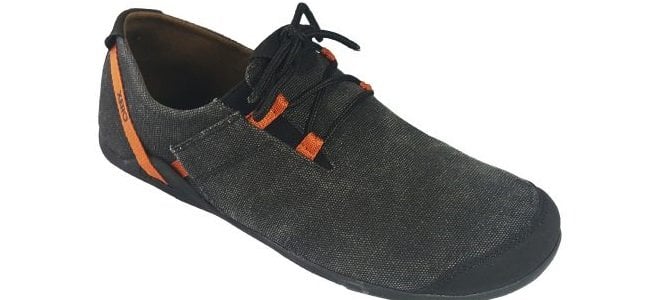 Ipari Hana Review: Casual Canvas Comfort
Xero Shoes recently sent us their latest footwear, the Ipari Hana. This is a big deal considering this is Xero Shoes' first closed-toe shoe. So? So, this opens up this line of shoes for everyone that must wear closed-toe shoes (i.e. at work) or during the winter. Check out what we thought of it!

Ipari Hana Review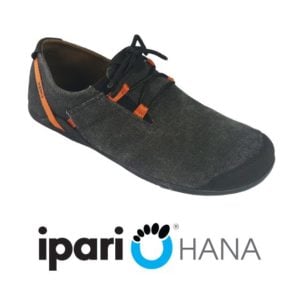 Ipari Hana
"Casual Canvas Comfort"
Overview: These shoes are the lightweight casual comfort you've been waiting for that are always ready for your next adventure.
Comfort: 4.7/5
Durability: 4.9/5
Style: 4.8/5
Overall: 4.8 / 5
Overview:
Let's go a little different route than we normally do when it comes to our reviews. Right, when the shoes launched I wrote this review on the Xero Shoes site:
"I've been waiting…They delivered!
I've honestly been waiting for Xero to come out with a closed-toe shoe and it's been worth it! I love my Hanas and wear them more than my favorite Vans! They are stylish, lightweight, and perfect for the office. Plus, they are perfect for the gym as well and help you feel your squats and deads. I really dig these shoes and have the comfort and feel Xero was built on. Glad they came out with a closed-toe shoe and can't wait for more in the future! Thanks, Xero for this great, stylish shoe!"
I want to break this down a little more after a few months of solid use – I wear these shoes several times a week. Let's get to it!
Comfort
Like everything to do with Xero Shoes, the Ipari Hanas are once again lightweight, comfortable, and let you feel the ground under you! The strings can be cinched down tight to make sure they stay snug or you can even fold the heel down and wear them like slippers.
Either way, you will be comfortable and ready for almost anything like colder weather.
That's a great thing about these shoes, unlike the sandals by Xero Shoes, these can keep you better protected from the elements. Obviously, you won't catch me wearing my sandals traipsing around during freezing weather but you can bet I will wear these out!
Design / Durability
I wanted to give these shoes some serious usage before writing a full review. That's why we've been trying them out for several months. Nothing worse than your gear falling apart after a few months of usage, right?
So far the Ipari Hanas is holding up incredibly well. I can't detect any significant wear on them, albeit they have mostly been worn indoors and not on many serious hikes.
I see these holding up just as great as all the other Xero shoe models with their 5000-mile warranty.
Style
As I said in the short review at the beginning, "They are stylish, lightweight and perfect for the office." these are some good-looking shoes. With slacks or jeans, these shoes can be worn anywhere, while you do anything!
If you've been waiting for a closed-toe shoe from Xero then wait no longer, these are the shoes for you. They come in 3 styles: black/rust, brown/black, and sand/chocolate.
Wrap-Up: Verdict
Guys and gals, if you are looking for a lightweight shoe that you can wear in the office or on the trail, then the Ipari Hana from Xero Shoes is something you need to look into. Style, comfort, and the durability we all want!
Overall, we give the Ipari Hanas a 4.8/5!
Check out this seriously awesome shoe on the Xero Shoes website.
Disclosure: In the spirit of full disclosure, DIYactive.com may be compensated in exchange for featured placement of certain reviews or your clicking on links posted on this website.

Latest posts by Josh Anderson
(see all)