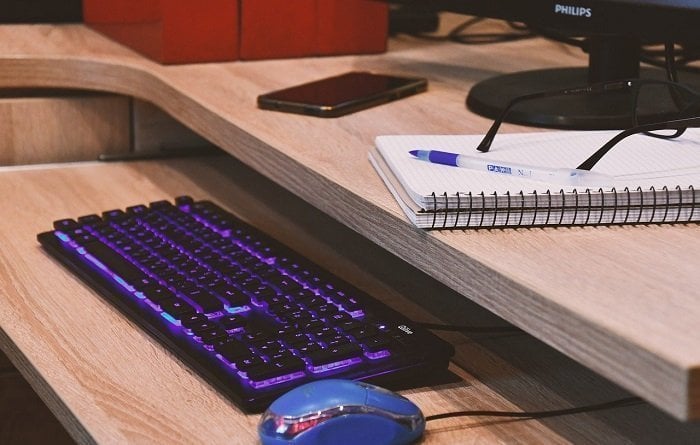 Why Fitness Should Be a Priority for Online Students (and everyone)
A study at North Carolina State University showed that one hour of physical exercise resulted in 0.06 GPA improvement, with a 49% higher possibility of graduating, according to Edcor. Apart from maintaining a healthy weight and reducing the risk of chronic health disorders, exercising can boost your academic performance.

Why fitness should be a priority
However, if you are an online student, you are likely to miss the benefits of physical activities of traditional students who routinely walk around campus enjoy.
Therefore, you must plan and schedule exercise in your daily routine. And the good news is that you do not need an expensive gym membership to lose unwanted weight, build strength, balance, and flexibility.
You only need to make time for an effective at-home yoga routine to maintain a healthy lifestyle.
1. Improves Physical Health
We all know that exercising is essential for better physical health. For this reason, online students should exercise more often. Low-intensity physical activities increase energy levels in the body, which in turn counteract fatigue.
Distance learning students struggle with fatigue due to long hours of study without frequent movements. Spending one to three hours practicing yoga, doing aerobic exercises, dancing, or any other activity that involves the upper and lower body can help reduce the risk of depression and coronary heart disease.
Yoga will not only improve conditioning and increase strength but also stabilize a healthy heart rate and improve cardiovascular functions.
2. Online Students Need Time Off-Screen
When pursuing a degree online, students spend most of their time gazing at their laptops or desktops. You spend long hours studying slides compared to your colleagues who attend traditional lectures.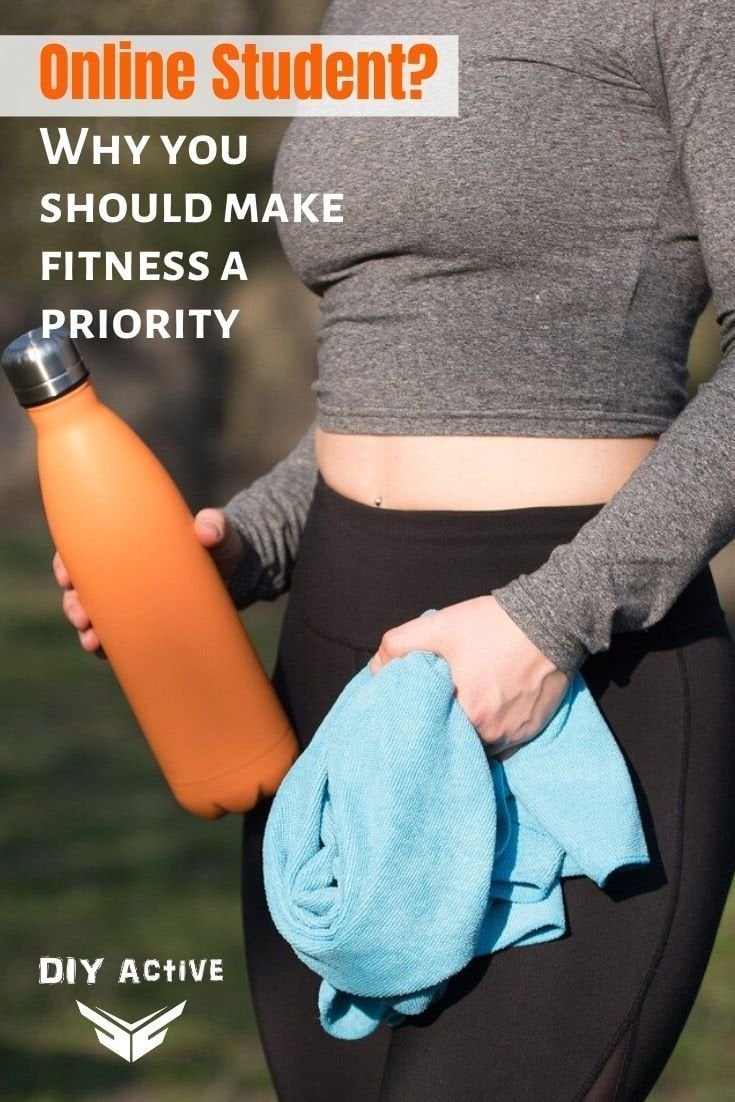 Chances are you also spend your free time watching movies or chatting on your smartphone, which is not an ideal break. Your eyes deserve a break from the screen.
Therefore, take a few minutes to try yoga exercises to reduce eyestrain caused by staring at the computer for hours. Exercising also prevents headaches that may result from studying for hours on end.
3. Enhanced Memory and Concentration
If you thought working out targets physical health only, you are wrong. Studies show that exercise can boost your memory because when you are working out, the levels of dopamine, epinephrine, and protein in the brain increase.
As a result, your problem-solving skills improve due to enhanced memory. Intensive exercises like jogging, brisk walking, and aerobics increase the circulation of blood from the body to the brain. Increased blood circulation in the brain leads to cell growth, which is vital for learning.
And the good news is that you only need to spend at least 20 minutes exercising to improve your concentration in class.
4. Increases Motivation and Productivity
Study breaks are critical if you want to stay motivated and productive in academics. While lounging on the couch might sound appealing, your level of productivity and motivation will not increase.
Exercising is an excellent form of study break because it helps you stay alert and energized by increasing blood flow in the body. Through intensive exercises, you release stress-related toxins that affect your brain and nervous systems. High levels of stress contribute to the tightening of the muscles. You always feel tired and sore.
Simple stretching exercises help relax your muscles, leaving you rejuvenated. The results include increased productivity and enhanced motivation to engage in academic tasks.
Wrap-Up
Incorporating exercise into your daily routine is the key to better academic performance. Fortunately, you don't need to spend vast amounts registering for a gym membership.
With a variety of DIY workouts and yoga positions, you can keep fit without leaving the comfort of your home. You only need to invest in the right equipment and dedicate time to exercise.
Disclosure: In the spirit of full disclosure, DIYactive.com may be compensated in exchange for featured placement of certain reviews or your clicking on links posted on this website.