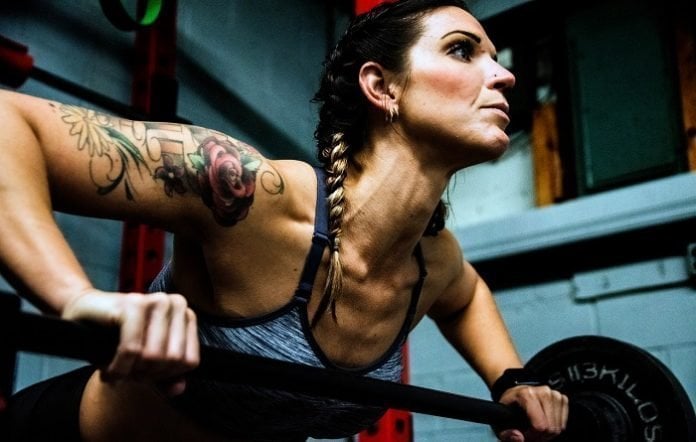 DIY Projects for At-Home Workouts
2020 brought new challenges for fitness buffs. More people than ever are working out at home and looking for ways to create reliable at-home gyms without shelling out thousands of dollars on expensive equipment!
DIY projects for a great workout
Fortunately, you can create your own PVC gym equipment at home, saving money and skipping the gym. Here are 5 DIY projects to create your home gym for you to tackle!
1. Homemade Parallettes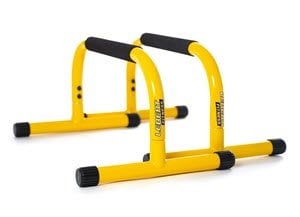 Parallettes are one of the best ways to strength-train at home. Skip the expensive sets and create your own with PVC!
Materials
1.25-inch thick PVC pipe (12 feet)
(4) Tees
(4) Elbow joints
(80) PVC end caps
PVC glue
Hacksaw
Instructions
Step 1: Cut 14 six-inch pieces of PVC pipe with a hacksaw. These are your two handles, four support pieces, and eight bracing pieces.
Step 2: Using PVC glue, attach the elbow joints to the end of your two handles, adding a support piece into the other end of the elbow.
Step 3: Attach a tee onto the other side of the support, adding a bracing piece onto each open end of the tee.
Step 4: Add end caps onto the open ends of the bracing pieces.
Now you have your own set of sturdy Parallettes to use in your home gym!
2. DIY Slosh Pipe
If you haven't heard of a slosh pipe, you're missing out on an easy way to work out at home. It's a large pipe filled with water, requiring your entire body to lift and maneuver.
With less than $30 worth of PVC pipe, you can create your own for an intense core workout at home.
Just attach end caps to a piece of PVC pipe, fill it with water, and add an adjustable end cap onto the other end. View the complete tutorial here!
3. PVC Dip Station
A dip station is an ideal piece of equipment for an at-home gym. It's versatile, allowing you to perform the dip exercise, handstand pushups, or even knee raises. Instead of paying upward of $80 for one, you can create your own in just a few simple steps.
Materials
Instructions
Step 1: Measure and cut your 5-foot long white PVC piping. You'll need six two-foot pieces and eight one-foot pieces.
Step 2: Take two of the two-foot pieces of PVC pipe. Attach a 90-degree elbow onto each end of each of those pieces to form your top dip bars. Glue the remaining four two-foot pieces into each open end of the 90-degree elbows. This forms the four legs of the dip station.
Step 3: Add a tee onto the bottom of each leg, then add a one-foot pipe piece into each of the open tee's ends. This creates the feet of your dip bars. Add a PVC end cap to the open end of each foot.
Step 4: Secure all the PVC joints with glue. Let it dry completely before you use it!
4. Bodyweight Gym
If you're looking for the supreme at-home workout, look no further than a complete bodyweight gym. You can use this structure for chin-ups, hanging leg lifts, dips, and more. The best part is, you can create your own with nothing but PVC pipe, fittings, and rope.
First, you create the base of the structure with elbows and piping. Then, you build up the sides of the structure, using tees and pipes to create cross beams and parallel bars.
Finally, you tie a rope around the top cross beam to create hanging rings, using 6" PVC pieces as handlebars. View the complete tutorial here!
5. PVC Foam Roller
While you're working out at home, it's important to make sure you're caring for your muscles. You can create your own foam roller to help stretch and relax your muscles after a workout.
All you need is a piece of 4-inch thick PVC pipe cut to eight inches long, duct tape, and something to use as a foam cover (you can use crafting foam, a yoga mat, or even a shelf liner).
Just roll the foam cover around the PVC pipe, and tape around the edge and both sides to keep it in place!
Wrap-Up
There are plenty of ways to create an at-home gym and stick to your workout regimens without leaving the house or resorting to overpriced machines.
With a few bucks, some PVC pipe, and these tutorials, your personal gym will be up and running in no time, letting you train safely at home while protecting your wallet!
Latest posts by Mark Ligon
(see all)