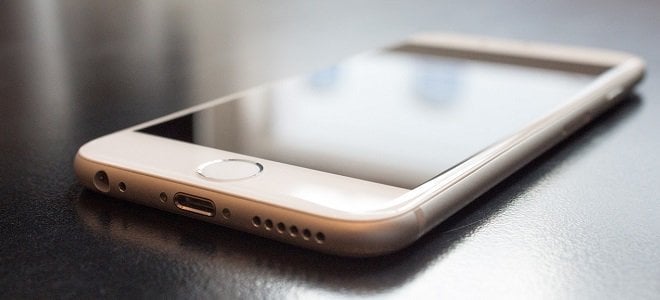 Get Healthier With These Fitness Apps For Free
Fitness apps are great motivational tools to help get you through your workouts, keep track of your diet, or help you track your progress!
Although they can't really replace the motivational or accountability power of a real workout partner, they still have their place in today's fitness industry. Here are free fitness apps that can help you achieve your fitness goals and I'll give you a little rundown of each. All of these fitness apps are available for iOS/iPhone and some are available on Android.

Tabata Timer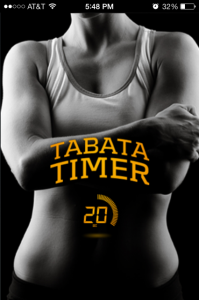 This simple app is just fantastic and the one I use the most. It doesn't log calories, miles, or show you certain exercises, but it is great at the timing you for Tabata training sessions.
Tabata training sessions are short-term (< 10 minutes) high-intensity interval sessions (See HIIT Session) that totally kick your butt!
The benefits you can get from such a short period of high-intensity exercise compared to traditional steady-state cardio can be amazing.
The beauty is that it doesn't have to be running HIIT sessions it could be biking, stair-stepping, jump-rope…etc.
It's a must-have if you don't have a lot of time to do cardio but still want to achieve some of the fat-busting power and heart-healthy benefits of HIIT sessions!
---
C25K Free (Couch to 5k)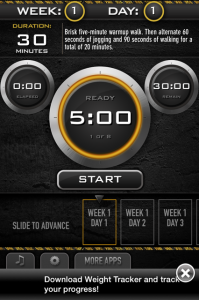 This is the ultimate trainer if you have the goal of running a 5k in the future. It takes you from couch potato with no long-distance running experience to actually finishing a 5k in less than 2 months!
There is even an upgrade (not free of course) that will train you all the way up to a 10k.
The app features a balance of jogging and walking to help build up your stamina slowly over the 2 months until you are ready to take on that 5k.
As a plus, it lets you still listen to your favorite music while you are crushing the workout and gives you the ability to input audio alerts to help you keep track of your workout timing!
---
Workout Trainer
This is your personal trainer in app form. It starts by asking you a series of questions (age, birthday, fitness goals workout) to build you a complete workout.
The workouts are a combination of cardio and body/weight lifting that whoop you into shape. You can also browse a huge list of workouts to find one that is the best for you. It includes a fitness timer and tons of exercise photos to show you the correct form!
The only downside of the app is that to unlock the best workouts you have to purchase the Pro edition.
That being said, there are more than enough free workouts that will help you achieve whatever fitness goals you have.
---
Lose It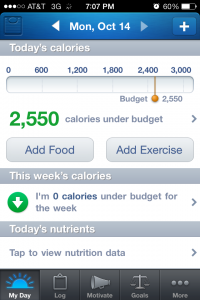 A really awesome fitness app that starts by taking your age, weight, and target weight to give you a daily allotted amount of calories you should consume to hit your target (all of your information remains private).
This app has so much cool stuff from a food bar-code scanner to thousands of name-brand/generic food caloric information, to an exercise log that tells you the number of calories burnt during exercise (from weight lifting to badminton), to motivational tools to achieve your goals.
This app is really helpful but it can get tedious considering the scope of it and entering/finding all the foods you consumed.
It still is a great tool to log your calories consumed/burned and fitness goals.
---
Nutrition Tips
This fun, simple app doesn't record calories, give you workout tips, or isn't a timer, but it is a neat little app that has over 500+ nutrition tips that everyone is better off knowing.
Although many of these tips are completely common sense there are a lot of very helpful ones.
For example, did you know that the color blue is an appetite suppressant? Therefore use blue dinner plates instead of orange, red, or yellow to decrease your food consumption.
Or that sunflower seeds, almonds, and hazelnuts are the richest source of vitamin E in the nut food group? These are many of the cool tips you will get that can make you a healthier you. It's just really fun to play with during your downtime!
Wrap-Up
Of course, there are at ton of other cool fitness apps out there.
These are just 5 fitness apps that I think are really fun and can help you achieve your fitness goals.
Whatever you choose, stick with it and you will see results before you know it, whether it's running that first 5k or losing 10 pounds by tracking your calories.
Just don't rely too heavily on these fitness apps; it still takes plenty of determination and outside motivation to achieve your goals!

Latest posts by Josh Anderson
(see all)
Disclosure: In the spirit of full disclosure, DIYactive.com may be compensated in exchange for featured placement of certain reviews or your clicking on links posted on this website.