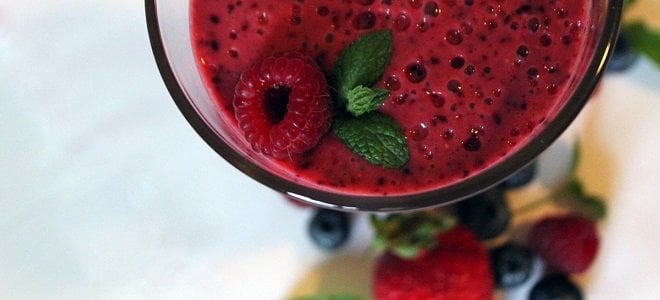 Here are 5 Nutriblast Superfood Smoothies
We love smoothies and think they are a great way to consume an awesome amount of nutrients while being incredibly refreshing! Check out these 5 smoothie recipes that can be easily made with your NutriBullet or really whatever processor/blender you have!

Hydrating Smoothies
NutriBullet is a superfood extractor that can help you make salsas, sauces, soups, salad dressings, and NutriBlast smoothies. It is gaining popularity because juicing is a phenomenon among health-conscious people these days.
But NutriBullet isn't just a blender or a juicer, it is an extractor, which means all the nutritional value of the food is squeezed into the mix.
It helps you create the healthy NutriBlast shake you need while making sure all the right stuff is retained.
What is a NutriBlast?
NutriBlasts are extracted beverages from the NutriBullet. It is both delicious and filled with nutrients. All you need to do to make a NutriBullet is add your favorite fruits and vegetables on the NutriBullet machine, and some water, and voila!
In just a few seconds, you will have the perfect healthy on-the-go treat your body needs.
What kinds of things can I make with the NutriBullet?
It's a pretty powerful machine (for info, it has a 600-watt motor, and the blades have a top speed of 10K RPM) and can break down nearly all parts of fruit and vegetables including the seeds, stems, and skin.
The additional milling blade can also mill grains, grind herbs, and chop nuts.
The NutriBlasts that you can make using the NutriBullet are delicious and healthy. These NutriBlasts are suitable for post work out, or you can take it if you need energy before you work out.
You can also make NutriBlasts quench those mid-afternoon cravings. But since summer is here, and the heat can easily dehydrate your body, you can also make NutriBlasts that are perfect for rehydration.
1. Dehydration NutriBlast Recipe:
The warm summer weather means you will be sweating more, which will lead to dehydration. After exercise or any strenuous physical activity, you can take this NutriBlast. Just put all the ingredients into the NutriBullet and fill it with water.
The ingredients you need are a small apple, half a cup of papaya, four large strawberries, a kiwi, half a lemon, a teaspoon of sea salt, half a cup of ice cubes, and water. And then, go ahead and mix them up in your NutriBullet.
2. Energy Booster NutriBlast:
The summer heat can easily consume your energy. You might find yourself needing energy while at work or even as you head home.
If so, you need cacao in your NutriBlast recipe. It is an amazing energy booster, and it is filled with antioxidants. It can also help you balance your blood sugar. Cacao is also rich in iron and magnesium. Mix it up with coffee to get stronger results. This will hydrate you and keep you energized.
The ingredients you need are a cup of raspberries, a tablespoon of cacao, a handful of hazelnuts, and a quarter cup of coffee. And then you must fill the NutriBullet cup with Almond Milk. Blend it and enjoy.
3. NutriBlast Beetroot for Summer:
Do you like beetroot? You should because it is filled with high concentrations of nitrates, which reduces the amount of oxygen you need for intense workouts. This will increase your tolerance and efficiency as you work out.
All you need for this summer hydration shake are a handful of spinach, a handful of mixed berries, a chunk of beet, a tablespoon of a superfood, half a banana, and fill the blender cup with coconut water. Blend them and drink them before your next workout session.
4. Inflammation Fighting Smoothie:
If you work out too hard, your muscles and other parts of your body may get damaged or incur inflammation. Some of the ingredients that could rid you of these problems are leafy green kale, spicy turmeric, and walnuts.
Mix in your NutriBullet a cup of kale, half a cup of frozen blueberries, half a cup of frozen cherries, a tablespoon of flax seeds, 10 walnut halves, a chunk of turmeric, and fill the blender with coconut water.
5. Post Workout NutriBlast:
You need to work out during summer to flaunt that perfect body by the beach. After working out, you need to restore your muscles with protein, carbohydrates, glycogen, and electrolytes.
After losing all that sweat, you definitely could use this NutriBlast shake.
The ingredients you need are a handful of bananas, two tablespoons of Greek yogurt, a tablespoon of almond butter, a dash of honey, and fill the blender with coconut water.
Latest posts by Meighan Sembrano
(see all)
Disclosure: In the spirit of full disclosure, DIYactive.com may be compensated in exchange for featured placement of certain reviews or your clicking on links posted on this website.