Top Drinks For This Autumn
The autumn holiday season is approaching which means that soon you will have plenty of time to experiment with creating your own top drinks. You could slow things down and break your daily routine by making some of these relaxing drinks!

Top drinks to try
Luckily, in autumn you have access to savory fruits and warm spices that flood local markets. It's a perfect opportunity to treat yourself to a tiny escape with homemade drinks.
Consider the following five top drinks below to create a unique autumn atmosphere at your home.
1. Root Beer
Although this recipe requires a lot of ingredients, it's worth trying.
To make root beer, you need to mix 2 stars of anise, 2 pieces of dried sarsaparilla bark, dried anise hyssop, a cinnamon stick, a vanilla bean, unpeeled and thinly sliced fresh ginger, 200 ml of molasses, and 30 ml of birch syrup in a non-reactive pot. Add 1 liter of water to this mixture and bring it to a boil. Then, leave it for 10 minutes to simmer.
After that, you should remove the pot from heat and cover it. Allow the liquid to cool to approximately 60 celsius. In the meantime, mix brown sugar and active dry yeast and stir them to a thick paste. After the steeping process is complete, strain the mixture through a cheesecloth in order to discard the solids.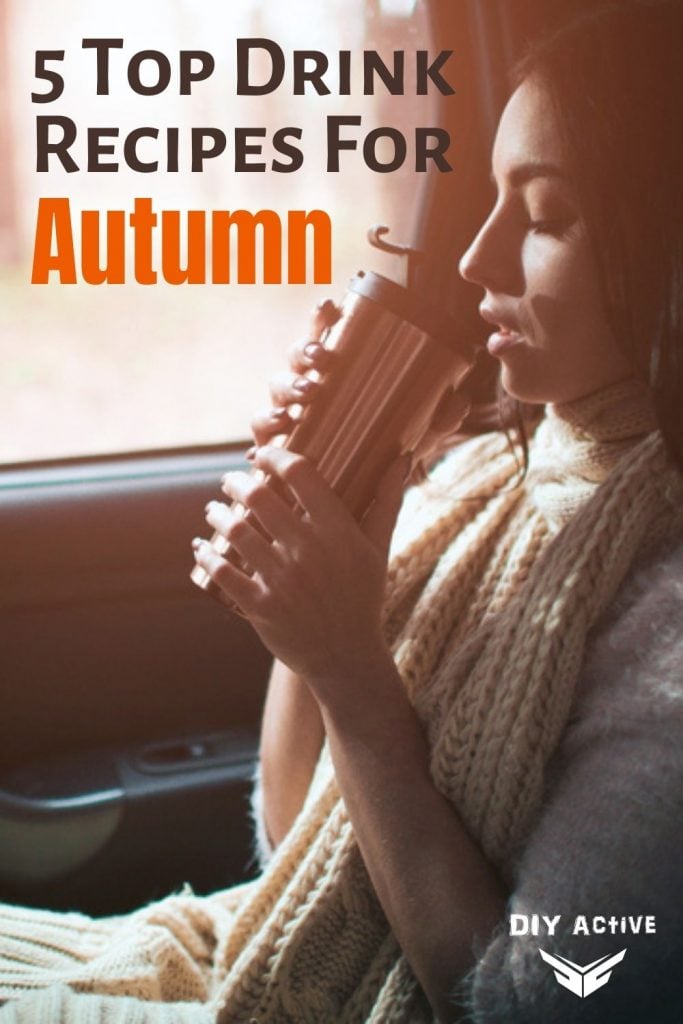 Finally, you can combine infused water and sugars. Stir them vigorously to dissolve the mixture and add 750 ml of cool water. Leave your root beer in sterilized containers for 24-36 hours.
2. Sativa-Pear Punch
This pink colored cocktail will make dull autumn days brighter. To prepare it, you need to take 2 parts of pear juice or pear nectar and mix it with 2 parts of Prosecco. Add there 1 part of cranberry juice.
You can use a pear slice and freshly grated nutmeg as a garnish for your drink.
3. Apple Indica Punch
This non-alcoholic drink combines different tastes. Apple indica punch feels crispy, cool, and juicy. Such a cocktail is a great way to melt seasonal stress away.
To make it, use 3 parts of apple cider, 2 parts of cranberry juice, and 1 part of your favorite ginger beer. Mix them, and squeeze fresh lime juice to make your drink refreshing. Add fresh cranberries and a cinnamon stick as a garnish.
4. Canna-Pome-Grapefruit Punch
What can be better than enjoying a homemade pomegranate lemonade in cold autumn evenings? Make this beautiful red cocktail to put a smile on your face.
Take 2 parts of the best pomegranate juice, 1 part of grapefruit vodka (like Deep Eddy, Smirnoff, or Absolut), and squeeze 1 part of grapefruit juice there. Decorate it with pomegranate seeds or a grapefruit wheel.
5. CBD Mulled Apple Cider
This might sound a little out there but CBD is rapidly growing in popularity! To make this CBD-infused drink, add 2 quarts of organic apple cider into a large pot or slow cooker and put there 5 whole cinnamon sticks.
Then place a large organic orange into the cider and cook on low until the spices start to come through, which must take about 2.5-3 hours. After that, carefully ladle cider into heat-resistant cups and add one ounce of bourbon or rum if you like any of them.
Before serving your drink, add 3-4 drops of your favorite CBD tincture and put a cinnamon stick in a glass. This drink will help you get relaxed and enjoy this fall.
Wrap-Up
If you seek to try new autumn cocktails recipes, consider the drinks described above. They are not only easy to make but can also benefit your body and release stress.
With fall in the air, get geared up for some great drinks!
Images via Dreamstime.com
Disclosure: In the spirit of full disclosure, DIYactive.com may be compensated in exchange for featured placement of certain reviews or your clicking on links posted on this website.