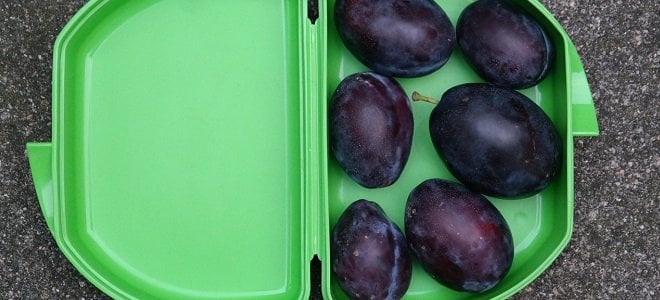 Top Healthy Lunch Ideas
When the little ones head off to school or any other adventure, it's good to have some healthy lunch ideas in mind. Trust me, you'll love these easy swaps that are good for the whole family!

Easy healthy lunch ideas for your kid's lunch
Mothers know best when it comes to dealing with their children's health.
This may be true, yet that are some who are actually unaware that the foods they're feeding their kids are not that healthy altogether. Now, it all still boils down to knowing what you offer and the rest is history. With the benefits of good nutrition and the children's well-being in mind, it wouldn't hurt to do some switch and swaps with what you normally pack for lunch.
More than performing the task, your love of your children will be all you need to make your lunch full of nutritious fun and nothing else. Both working and full-time moms worry about which meal to pack during lunch.
To resolve the issue, here are some tricks any mom would be happy to try for healthy lunch ideas.
1. Chocolate out… nuts in
These ready-made temptations always get attention when moms are roving around the grocery store. It's high time for every mom out there to use this healthy alternative that is fun yet naturally nutritious.
The benefits of nuts will not only provide the necessary protein but also will get him or her off of the sugar rush. So from now on, (except on occasions) chocolates are out and nuts are in. Please, keep this in mind for your child's sake.
2. Cereal bars out… homemade flapjacks in
Power-packed flapjacks can take care of the fiber-intake of your kids the moment you have the usual cereal bars swapped for this. Oats are good for digestion so the issue of it being dull and overly heavy on the stomach can be easily remedied as you can find quick online recipes as something interesting and tasty at the same time.
The benefits you get out of it do not stop in having a sane digestive system, as it also lowers cholesterol and blood pressure, which is a good start for 'em Lil ones.
3. Fruit drinks out… homemade smoothies in
Fruit drinks, especially the concentrated ones, can sound boring. A smart swap with a great homemade smoothie would be something to increase the interest level of your kids during lunchtime, which is always a problem among mothers whose children are hyperactive yet show no interest in eating.
These cool quenchers would be perfect to get them back on the table or easily lure them every time its lunch break.
4. Swap out the sugar in the lunch box
Trying some sweets (minus the sugar) when you wrap up your kids' lunch is such a great move any mother must have tried during lunch preparation. The box should be loaded with nutrients instead of having unhealthy bites regardless if it tastes good.
There is always a better alternative to take care of your little lunch packing dilemma. It only requires a little creativity and some research. One thing you should never forget though is to ditch the sugar and switch it for something healthier.
5. Peanut butter crackers out…veggies with low-fat hummus dip in
The choice is easy. Peanut butter crackers and sodium are not that far apart so you should think twice, especially if you have some veggies with low-fat hummus to dip in.
Prepare this in exchange for those crackers and imagine the health benefits your tots will get. The health factors of the latter include a good cut of calories.
At the end of the day, your child's health is your prideful wealth.
6. Chips out… rice cake with a slice of light cheese
Anything that is easy to prepare and healthy is a no-brainer. These easy picks are none other than the chips you never forgot to drop inside your grocery bag.
You must be one Nutrition Inspector who understands what a swap from it to rice cakes with a slight touch of cheese on it would be for your kids.
Wrap-Up
That's it! A little common sense and a good nutrition mindset can do wonders for your kids health!
So employ these healthy lunch ideas for your little one next time they head off for any adventure!
Latest posts by Bill Brown
(see all)
Disclosure: In the spirit of full disclosure, DIYactive.com may be compensated in exchange for featured placement of certain reviews or your clicking on links posted on this website.