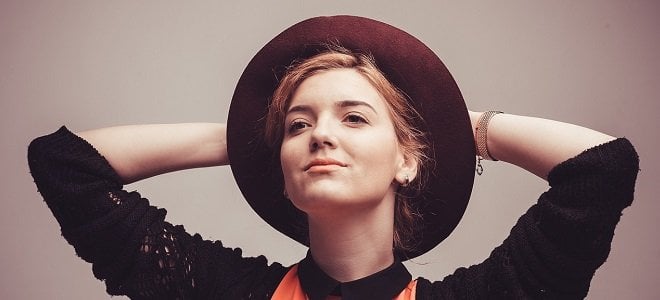 Must-Try Stress Relief Products
High blood pressure, sweaty palms, increased heart rate…. anxiety. Man, emotional stress can sure suck. Looking for de-stressing help? From simply breathing to awesome stress relief products, this expert breaks down some great ways to help you chill out!
Any cool stress relief products out there?
In the fast pace of our daily routines, time to fully unwind and relax is often overlooked.
Most people feel it is hard to be healthy. And they put off relaxation time for 'when I get around to it. If we wait until we have free time to de-stress, we'd be one frazzled society! Did you ever notice how much more energy you have and how easy it is to focus after some downtime? Yes! So, why wait? Do it now.
It takes 21 days to create a habit. I know once you release a little bit of stress you'll thrive even more. Feeling stressed now that I'm asking for 21 days from you?
Relax. As always, I provide Simple Solutions – easy things you can do right now and fit into your daily routine –and all will improve your health.
We all get stressed, no doubt about that! Here are some easy ways and stress relief products to help keep your stress levels under control. Most of these you can do while at your desk at work or driving your kids to soccer practice. If it helps, set an alarm on your phones to remind you.
1. Take a Deep Breath
While this might not be a stress relief product, it sure is effective! Taking a few big, slow, deep breaths when you start to feel overwhelmed can help to revitalize and restore the body. For an extra dose of fresh air, there is now portable, recreational oxygen available in travel-size canisters.
These lightweight canisters contain pure oxygen that you can breathe in to give you an extra boost. We've all heard the saying 'just breathe', and after all, it's oxygen that we need. It carries our nutrients throughout the entire body.
2. Dab On a Bit of Oil
Ease your mind and calm your senses with Wally's Natural Organic Aromatherapy Blends. Available in 5 different blends with a smooth rollerball applicator, you can take your essential oil with you wherever you go. Essential oils benefit you and everyone around you. Share the calm! ($11.00)
3. Have "Spa Time" at Home
Offered as an add-on service at spas, ear candling is a technique that provides a general sense of well-being. The burning candle sends warm air and rhythmic sounds down through the hollow chute, allowing you to float into a peaceful state.
Wally's Natural's hand-crafted, high-quality Lavender and Herbal scented ear candles add a subtle, calming hint of aromatherapy to the experience. You'll enjoy a newfound lightness in your ears. (4-pack, $15.75)
4. Enhance Your Mood with Unique Accessories
Philip Stein's Horizon Bracelet is a stylish daytime accessory designed to improve overall well-being. Using Philip Stein's Natural Frequency Technology, the bracelet helps wearers feel more focused and less stressed ($225).
Providing a fresh take on the timeless practice of aromatherapy, Cor Pendant improves your mood on the go. The elegant and modern pendants contain an aromatherapy Cor Wick™ insert, cleverly hidden inside, that are infused with high-quality essential oil blends – Calm, Focus, or Energy – to assist the wearer throughout the day ($125).
5. Visit a Salt Cave
Sit back and relax by breathing in healthy, dry, salt-enriched air. The negative ions that are released during halotherapy ("dry salt therapy") alter the surrounding air providing a stress-free environment. You'll feel rejuvenated from the inside out after a halotherapy session. Prices vary.
For the nearest salt room near you, visit www.SaltChamberInc.com. Take the salt therapy home with you by purchasing a salt lamp. The negative ions in your home provide a stress-free environment for your bedroom or living room. ($18-$40).
6. Roll it out
Grab a StretchBallTM and lay on it. The magic of the StretchBall is that it releases your tight muscles, knots, aches, and pains, all while making you feel like you completed a yoga class – in less than 5 minutes. All you have to do is breathe.
StretchBall has the ability to vary from hard to soft so you can use it on 100% of your body including the chest, neck, and upper back area – where most people hold their stress.
It also deflates and can fit in your purse or briefcase so you can roll anytime, anywhere – even during a conference call! ($35)
Wrap-Up
Jump on your computer and order a couple of these stress relief products from above. While they're in transit to your door, I have one more idea you can do right now!
Set an alarm on your phone for a 1pm & 6pm meeting titled 'breathe'.
Stress reduction is already in your life… just breathe!