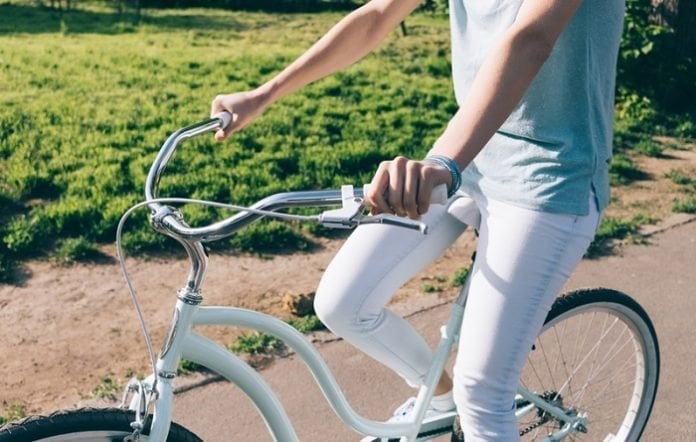 Tips In Buying Cruiser Bikes
Whether you're a first-time bike owner, have only had hand-me-downs, or are a pro on everything bicycle-related, when it comes time to buy a new bike, it's a big decision and there should be a lot of thought that goes into it.
Tips when looking at cruiser bikes
If it's a cruiser bike you're in the market for, there are many options out there. But, what remains the same among each is that they're meant for recreational purposes only.
Their large frame, handlebar shape, and seat size all make it an ideal bike for both beginners and those looking for a comfortable bike to take leisurely weekend rides on.
Now that you're ready to start looking, here are six tips for buying a cruiser bike.
1. Bike Size
The biggest mistake one can make when buying a bike is not knowing what size they need. If you don't know what size of bike you need, you risk buying the wrong size and being uncomfortable every time you go for a ride.
The first thing to decide on when it comes to bike size is whether you want a men's, women's, or unisex frame. Men's frames usually have straight across tubes, while women's have a step-through frame.
After deciding between those options, you'll need to measure how tall you are, as well as your inseam (inner leg). From there, find a bike sizing chart and, using those measurements, determine what size of frame suits you.
Wheel size will also be determined by height. Usually, a 26-inch wheel is meant for adults or tall teenagers. And, similarly, wheels ranging from 16 to 24in are for children and teens or shorter adults.
2. Gearing And Brakes
Next is gearing. Many cruiser bikes have no gears because they're intended for casual riding— nothing too fast or hilly that would require gears. Instead, you'll only need to be prepared for long, leisurely rides.
That being said, cruisers do also offer options with gears. If there's a possibility you'll be encountering rougher terrains or if you want more speed, then a bike with gears would be the ideal choice.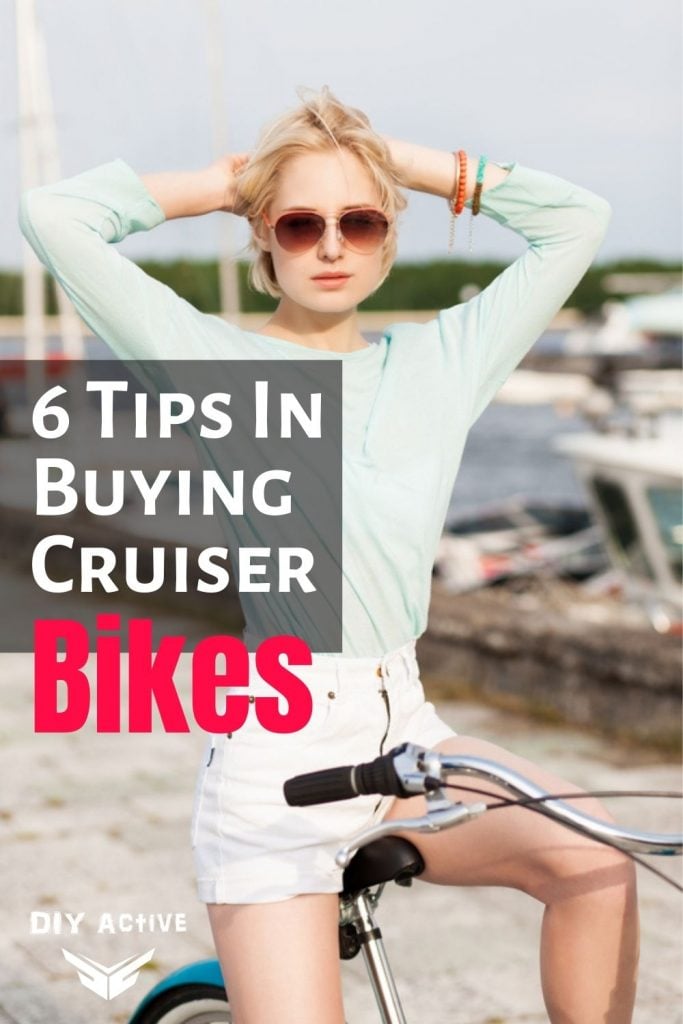 Cruisers come in gear options three, six, or seven. The higher the gear, the faster you'll be able to go.
Total, there are three braking options in cruisers: coaster brakes, rim brakes, and standard disk brakes. They're all easy to use, but have differing levels of stopping power. Most cruisers, however, will have a coaster brake as it's easy to use and simple to maintain.
3. Cost
Cruiser bikes can vary greatly in price. They can go as low as USD$90 or as high as USD$600, and even more if you opt for custom designs or additional features.
First things first, you'll want to decide on what kind of bike you want. For example, a simplistic bike, which will have fewer features and, therefore, be more affordable, or a bike that has more equipment that will raise the price.
Also, be sure to take into consideration whether or not the bike you're looking at comes with a warranty and assembly instructions. However, to avoid getting a headache or having to go to a professional, it's better to purchase a preassembled bike.
Sites like BikeSmarts.com can help you narrow down your options and pick the best bike that's suited for you and your budget.
4. Frame
Bike frames can be made of a few different materials: steel, aluminum, titanium, or carbon fiber.
While steel frames are very sturdy, they do require more attention to ensure they don't rust or have peeling paint. If you choose a steel frame, it's important to protect it from heat or moisture as this will make the frame deteriorate faster.
Aluminum, on the other hand, is less expensive than steel and is very lightweight. Aluminum will also last longer than steel and require less maintenance.
Titanium frames are considered 'forever frames' because they're not only lightweight, but they're much more durable than any other frame material.
Lastly, carbon fiber is the lightest of all the frames, and due to its low density, it absorbs road vibration and creates a more comfortable ride as a whole.
5. Seat
When purchasing a bike, make sure the seat is both wide and padded, as well as has spring action. These factors will lead to a comfortable ride, which is very important in a cruiser because the goal is to spend a lot of time on it.
Plus, streamlined saddles, like those on road bikes, are intended for aggressive biking, which you won't be doing on a cruiser.
6. Front And Rear Fenders
Fenders are really optional. They serve to protect the rider from sand, dust, or water. More often than not, riding a cruiser won't require fenders, but most come with them anyway.
As far as fenders go, it's best to buy the bike with them as you, then, have the option to take them off later if they end up not being necessary.
Wrap-Up
Luckily, cruiser bikes, for the most part, are fairly simple. Because of this, there are fewer options to choose from, making the buying process much easier. That being said, it's still important to take the options that are available into consideration before pulling the trigger on 'the one.'
Remember these factors: size, gearing and brakes, frame material, seat, fenders, and cost. These are the top features to explore before making a final decision on your new cruiser bike.
Images via Dreamstime.com
Disclosure: In the spirit of full disclosure, DIYactive.com may be compensated in exchange for featured placement of certain reviews or your clicking on links posted on this website.