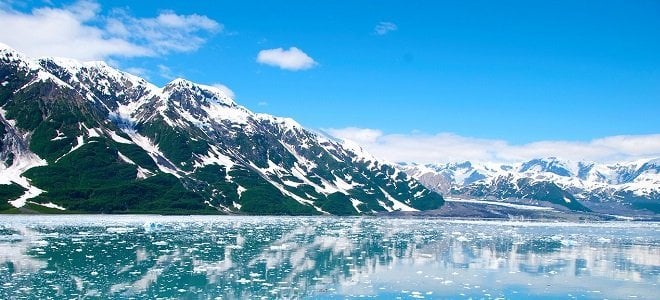 Protect Yourself with this Active Winter Gear
Winter is coming… *Shudder*… I'm definitely not ready for it. Who isn't excited about sub-freezing temperatures and slick roads? Anyways before Old Man Winter hits, you can grab some of this awesome active winter gear that can help you stay active even when it's below zero outside!
Who said your workouts have to stop (or just going outdoors) when it gets cold? Punch Old Man Winter in the face with this active winter gear!
Check out this active winter gear
Ridge Merino – Multi-Purpose Baselayer
Just because temperatures take a dive doesn't mean your workout should. A base layer is key for cool-weather outdoor activity.
This layer should be warm yet breathable and should transfer or "wick" perspiration away from your skin to keep you dry.
If moisture remains on the skin, it actually draws body heat away from you – a very dangerous proposition in freezing cold weather. This is what cotton does as it absorbs water, takes longer to dry, and usually leads to a generally clammy, disgusting feeling.
Ridge Merino baselayers are 100% Merino wool – and not only have the ability to wick moisture and dry quickly but also trap air within the wool fibers to naturally regulate temperature – insulating when it's cold and letting air escape when it gets warm.
Also, based on their structure, Merino fibers can't hold onto the bacteria that cause body odor, so the wearer feels fresher longer.
Merino also provides UPF 50+ certified sun protection. All of this occurs naturally, without the use of chemicals to enhance performance. Sounds good to me!
---
UThermic Coldscreen – Sunscreen for the Cold
UThermic Coldscreen is 98% natural, cruelty and fragrant free, backed by strict clinical trials and pro athletes.
It is not only designed to combat the dry winter air by providing hydration to the skin but is able to help retain your naturally generated body heat to keep you warm for up to 4 hours while out doing the activities you love in the cold.
It enables anyone to get out there on those colder days for longer and to only focus on the activity at hand!
Coldscreen has just launched on Indiegogo and will be delivering warmth to its first customers in January!
---
Beyond Coastal – Natural Lip and Face Screen
Looking for lip and face protection?
While this is technically not active winter gear, it's still very important!
This stuff works, in fact, it is listed as one of the "Top Sunscreens" in the Environmental Working Group's Skin Deep sunscreen guide. What's so great about Beyond
Coastal's 100% Natural Lip and FaceScreen, is that it works to repair skin with aloe vera, shea butter, and vitamins C and E.
The 100% natural product provides shelter from UVA rays with zinc oxide and titanium dioxide and features only 11 ingredients
---
SPF Addict – Sun Protection Clothing
This is the other form of winter skin protection. Most only think sun damage occurs during the summer, but winter sensitive skin is just as vulnerable to sunburns due to sun reflection off the snow.
Simple steps such as wearing sun-protective clothing will keep skin looking beautiful for a lifetime.
SPF Addict offers a diverse line of on-trend UPF 50+ daily wear; ideal for work, travel, or running around town.
These garments not only protect the body from the sun's harmful rays but are also made out of eco-friendly Tencel Sun fabric – made from eucalyptus wood fibers.
This fiber is extremely soft, durable, eco-friendly, biodegradable, and ideal for sensitive skin.
---
Wind-Blox – Save Your Ears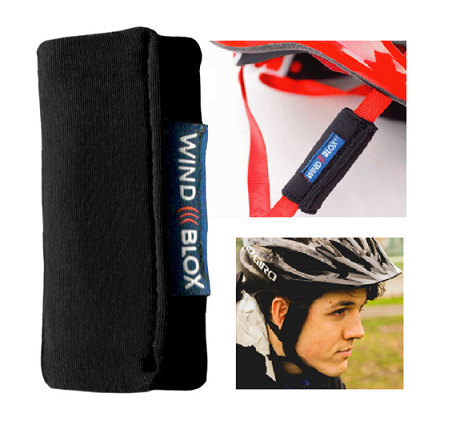 Wind-Blox is essential for winter cycling. While they keep icy wind from freezing your ear canal, they keep you safe since they don't stop sound as ear muffs do.
Simple to attach to bike helmet straps Wind-Blox is the perfect size for stocking stuffers, too!
These are a pretty neat little invention.
You simply add them to the straps on your helmet and they help block the wind that literally freezes your ears! No more red, hurting ears!
Now that's some pretty cool, yet simple, active winter gear!
---
BUFFs just aren't for the saltwater fishermen – they are for those that spend some serious time outside, living an active lifestyle!
From a mask to a hood to a cap, the has 8 different wearable variations.
Able to manage moisture and odor, the warm, wind-resistant microfiber fabric has soft fleece on the inside to minimize heat loss while getting busy in colder temperatures.
Thus it makes it's a great piece of active winter gear to protect your face, ears, and neck while you are out living an active lifestyle!
---
Wrap-Up
Well that's it for our list of active winter gear that you should pick up this year.
As you know winter is coming, so don't be stuck inside with no hope of ever exercising outside again (or at least until spring).
Get prepared to do battle this winter with this great active winter gear!

Latest posts by Josh Anderson
(see all)
Disclosure: In the spirit of full disclosure, DIYactive.com may be compensated in exchange for featured placement of certain reviews or your clicking on links posted on this website.