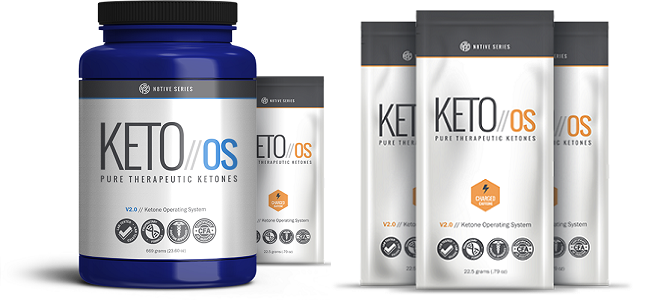 Is KETO//OS the Best Supplement for Energy?
"Holy crap I'm tired"… Yup, that's pretty much how we feel during those dreaded mid-afternoon hours. What are you to do? Chug your 8th cup of coffee ("No… I'm not shaking…")? Take a nap in the office ("The boss will never know…")? Try Ketones ("Wait, what…")?
Maybe it's the best supplement for energy that you haven't heard of!
We gave the Prüvit KETO//OS a try to see if it really was the best supplement for energy and if it could help put the pep back in your step and provide mental clarity.

Let's get energized
KETO//OS
"Experience the Power of Ketones"
Overview: From cranking up the energy to clearing your mind, KETO//OS can help with a little of everything!
Mixability: 5/5
Taste: 4.5/5
Effectiveness: 4.7/5
Overall: 4.73 / 5
Overview:
It always makes for an intriguing product when it describes how it can:
Improve energy
Improve mental clarity
Improve endurance
Suppress appetite
First of all, what the heck is 'Ketones'? Ketone bodies are naturally found in our body and can be used for energy – for instance in the liver, heart, and brain. One example is how the brain uses ketone bodies when glucose is less available (think fasting or some crazy hard exercise). It's even been found that it can enhance brain energy production and therefore can help people with seizures.
"Well, are there other studies that outline the health benefits of ketones?" You betcha! Not only are ketonic bodies being studied for their possible role in treating cancer, but they also have been shown to help increase endurance in athletes!
Ketones can help with energy, endurance, and also appetite suppression! A study in 2008 depicted how ketones can help suppress your appetite. One of the lead researchers of that specific study, Dr. Alex Johnstone, said,
We showed that the volunteers on the ketogenic diet reduced their energy intake without increasing their hunger and this was a very important factor in their ability to stick to the diet.
Now that we got that out-of-the-way, we see that ketones can possibly be in the running for the best supplement for energy along. On top of that, they can possibly improve your endurance and suppress your appetite. To me that sounds like an ideal pre-workout drink, right? We will get back to that below.
Mixability
From protein shakes to pre-workout drinks, if all you have is a mixer bottle and water you better be sure your supplement mixes up smoothly unless you love little hard chunks that you have to gulp down….yummy! No worries with KETO//OS – this stuff mixes up amazingly and goes perfect in a smoothie concoction you may want to throw together!
Taste
This goes hand-in-hand with mixability because not only do you want a drink that goes down smooth (without getting stuck in the back of your throat) but you also want one that won't take a train take a dirt road. You want one that doesn't make you cringe just thinking about it – trust me I've had several like that before (if I wasn't so poor at the time I would have thrown it away).
KETO//OS has a comparatively good taste that you can take with 12-16 ounces of water by itself or you can toss it in with your protein. Either way, it won't make you gag. In fact, you will enjoy the sweet, tart flavor.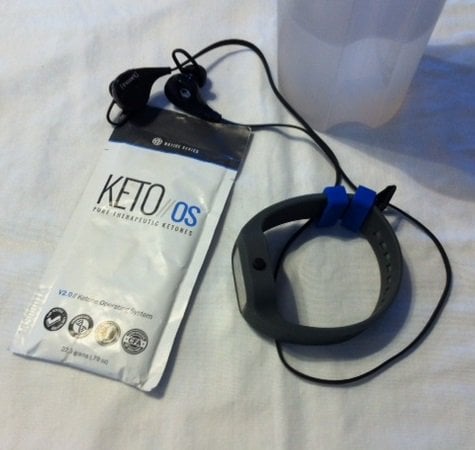 Effectiveness
The buck stops here so to speak. If you are taking a supplement for energy then it better provides a boost without making you shaky or nauseated! I really did feel like this supplement improved my energy (I even used the caffeine-free kind) and focus (mental clarity), which makes it a natural choice for a pre-workout booster!
When it comes to appetite suppression, I'm going to decline to make a statement on that. This is because it wasn't something that really came into play considering I'm always starving after a killer workout so that never changed – gotta eat, to grow! 🙂 That being said, when it comes to providing that pep back in your step, this is a great option. #Pruviteveryday
Wrap-Up: Verdict
When it comes to this being the best supplement for energy, we say it's right up there with B12 and some of the other supplements out there (apart from the massively intense pre-workouts). There is some research out there that depicts how ketone bodies can improve your energy and endurance while helping you snack less. This might just be ideal for you!
It could be a great way for you to increase your energy and get that mental clarity you've been looking for!
Overall we give them a 4.73/5!
Want to get your own? Get yours HERE!

Latest posts by Josh Anderson
(see all)
Disclosure: In the spirit of full disclosure, DIYactive.com may be compensated in exchange for featured placement of certain reviews or your clicking on links posted on this website.