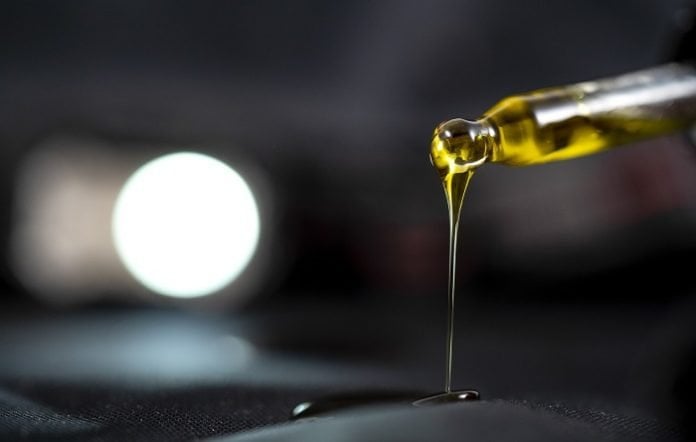 CBD Tinctures vs Edibles
With the cbd market growing, the number of cannabis-related goods offered is also increasing. Whether people want to smoke CBD or consume it in another manner, there's a product for them.
CBD Tinctures and Edibles
Here's an overview of two popular CBD consumption methods. This way, you can assess which one may be best for you.
What Is CBD
Nowadays, many online sites, like theotherpathcbd.com and others like it, are selling CBD-infused products. So, it's critical to know a brief explanation of what CBD is before evaluating the distinctions between each product.
Cannabidiol, otherwise known as CBD, is a chemical compound present in the cannabis plant. It's commonly abundant in the buds of the plant. Unlike THC (Tetrahydrocannabinol), which is the compound responsible for the psychoactive effects, CBD won't produce any high. This is why people opt for CBD products.
CBD Tinctures: Uses And Benefit
Tinctures are made by soaking cannabis buds in alcohol and then heating them at a low temperature for an extended time. Due to the potent nature of CBD tinctures, they're intended to be consumed in tiny dosages.
CBD tinctures are consumed to alleviate a range of health problems–ranging from depression to chronic pain. But other individuals take them for general wellbeing. Nevertheless, just because more and more people take CBD, it doesn't imply adequate scientific proof to back it up.
One great benefit of using tinctures is their ease of use, which is facilitated by droppers. This provides an accurate method of measuring the amount you'll take. This is vital due to the possibility of adverse consequences.
CBD Edibles: Uses And Benefit
Typically, the term edible is used to refer to any food item containing THC. When edibles are mentioned, the majority of people immediately imagine pot brownies. CBD edibles, on the other hand, are different.
CBD edibles are CBD-infused foods. They're often eaten in the same manner as for regular food items. These products may take the form of candies, beverages, or chocolates. CBD edibles don't usually alter cognition because of their low THC concentration.
Healthy individuals often experiment with CBD edibles for therapeutic purposes, like alleviating stress. Edibles are popular with many consumers since they're delectable, smoke-free, and discreet.
CBD edibles provide numerous benefits versus other CBD products. Though CBD edibles need time to take effect, the outcome is longer compared to others. CBD edibles, like other food items, are digested through the stomach. This implies that CBD is absorbed gradually over an extended time during digestion. Hence, the CBD effect is prolonged.
The Difference Between Tinctures And Edibles
Both CBD tinctures and edibles are excellent starting points for people interested in experimenting with CBD. They're also a subtle way to consume CBD compared to smoking, which is harmful to the lungs.
If you like to know the distinction between both products, here's a breakdown of their differences:
1. Speed Of Relief
When it relates to any medication, there's a concept known as bioavailability. It refers to the amount and pace at which the body absorbs a substance. Bioavailability varies according to the route of administration, which is particularly true when comparing CBD tinctures and edibles.
Tinctures work quickly, particularly if you observe the recommendations set by the manufacturer. Simply the substance under your tongue, and wait a couple of minutes before swallowing.
2. Strength And Serving
Because of the dropper, it comes with, tinctures offer more precise doses of CBD than edibles. However, some people may still struggle with how much they really take because of the degree of experience with the dropper.
CBD edibles may be delectable, but you may have a hard time controlling your intake. Depending on the amount of CBD you want to consume, the number of edibles required will vary. The majority of edibles have about 10mg of CBD per dose.
3. Flavor
CBD edibles, as opposed to CBD tincture, provide a more pleasing flavor. The flavor of CBD tincture has been characterized as earthy with a bitter aftertaste, which some people dislike. Some people, however, get past tincture's disagreeable flavor by including it into their food and beverages, which may help disguise the taste.
On the contrary, CBD edibles, like candies, are available in a range of flavors. The presence of sweeteners on CBD edibles may help someone tolerate CBD's natural taste.
Wrap-Up
CBD tinctures and edibles have several benefits and drawbacks in comparison to other forms of CBD. Users must consider a number of factors in determining which is best for them. Also, talk to your doctor to see whether CBD is appropriate for you.
It's also important to pick CBD products carefully, taking into account their ease of usage and any adverse effects.