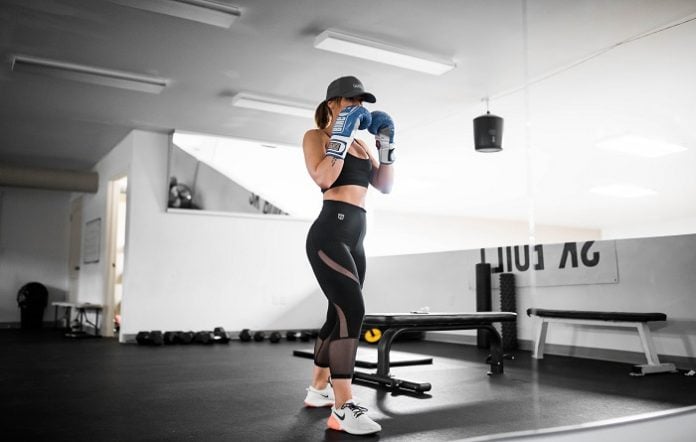 Customized Leggings for Exercising
During the pandemic, gyms and fitness centers across the nation closed, and people started exercising at home. You may have worn your ratty old sweatpants every time you did your aerobics tape or worn no pants at all when you practiced yoga.
Add Some Flair to Your Fitness Routine With a Stylish Pair of Leggings
The pandemic is over, and when you go to the gym, people might complain if you worked out bottomless or in pants that looked like a buffet for termites. You can always get a new pair of sweats or, better yet, a stylish pair of leggings. Customized leggings can be a great way to express yourself. When your workout outfit has some style, people at the gym will notice you and compliment you. A stylish outfit can be a conversation starter.
How to Make Custom Leggings
There are two basic ways to make custom leggings: buy leggings and embellish them by hand, or design your own leggings wholesale by finding an on-demand printer online. If you find that people like the style of your leggings, you might even have a new side hustle.
On-Demand Printers
On-demand printers allow you to design your own clothing. All you have to do is visit the company website and upload your design. You will then select the article of clothing you want your design to appear on.
A good on-demand company will have a wide variety of clothing. If you are not much of an artist, you can upload a photo. The on-demand company should also offer online tools to add lettering or pic art.
Designing leggings is a little different than designing other types of clothing. When you design a shirt, you'll probably want to center the image on the front. When you design a jacket, you will normally center the image on the back. When you design leggings, you can do a few different things.
An Image used Multiple Times
If you use a small drawing or photograph on leggings, that image will appear all over your leggings. Pictures of pets are very popular for this type of design. You can use a picture of a small item important to you. If you love mustard, your leggings can be covered with tiny images of jars of mustard.
If you're fond of avocados, create avocado leggings. Little hearts would make cute Valentine's Day leggings. If you're alone on Valentine's Day, you can take a picture of your ex-beloved and put a line through it.
One Large Image
You can also put one large image on each leg. For example, you can put salt on one pant leg and pepper on another. If you love animals, put a cat on one leg and a dog on another. You can also use one large image that extends between both legs.
Put a picture of a chocolate cupcake on one knee and a vanilla cupcake on the other. You can even put an image on the back side of the leggings to make it look like you sat on something.
If you're a more serious person, the images on your leggings don't have to be funny or silly. Floral patterns are always nice, and so are various geometrical shapes. You can put one straight line down each leg to give your gams a longer, leaner appearance.
Add Flair to Leggings You Already Have
You can add flair if you have some old leggings that are still in good shape. If you have a pair of short leggings, you can add a ribbon to the bottom of each leg to make them appear longer.
A pair of leggings that look good enough to wear out can be turned into bell bottoms. You will find a few different instructional videos online.
If leggings are too tight to work out in, you can get a pair with flared legs. These are simply leggings that are loose at the bottom. If you go somewhere after the gym, you can pair them with a long sweater, high heels, and jewelry.
Wrap-Up
Exercising can be a chore, but it's necessary for good health. If you wear a cute pair of leggings to your workout, you will make everyone smile through their pain.
Photo by MARK ADRIANE
Photo by Anastase Maragos
Disclosure: In the spirit of full disclosure, DIYactive.com may be compensated in exchange for featured placement of certain reviews or your clicking on links posted on this website.