Tips for Building a Fitness Business
Last year was a big year for fitness, with people all across the globe starting to take exercise and wellbeing more seriously and devoting time and money to their health. According to a recent worldwide survey of fitness trends, high-intensity training was one of the most popular forms of exercise in gyms all over the world, followed by group training, training with free weights, and personal training.

Although some people are choosing to work out on their own, the need for visible and immediate results has led more people to sign up for gym memberships for training and one-on-one coaching.
This is why it is predicted that fitness businesses will continue to thrive next year as millions of people are looking to meet their exercise goals with the help of professional guidance.
If you're thinking about opening a gym, a yoga studio, or any other type of business related to fitness, here are some of the things that you need to know before embarking on this venture.
Find a location to rent or buy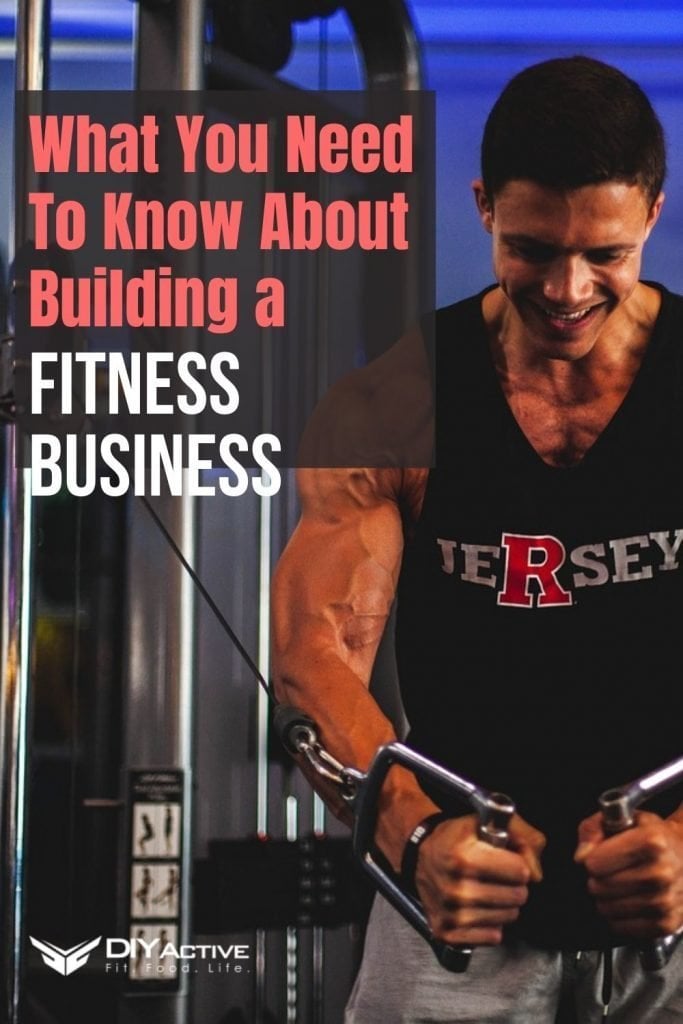 Building a fitness business takes a lot more than being skilled at a particular exercise or practice. Keep in mind that you're not just there as a fitness instructor, but you also have to take care of the logistics.
Prepare to wear different hats as not only will you have to instruct, but you'll also have to market your business, keep track of expenses and earnings, and make sure that everything is in good working order for your business to thrive.
After deciding on a niche to specialize in, you'll need to find a good location to rent or buy. If you're in the city, have your business near office buildings to make it accessible to office workers who want to work out after hours.
You should also consider getting insurance for your business, especially if you're investing a considerable amount of money to buy space for your studio or gym.
According to cerity.com, a comprehensive business owner's policy can give you coverage for property and equipment damage, and it's especially essential if you plan on investing in state-of-the-art equipment for your fitness space.
Do your research
Being a fitness business owner means doing research to know all the factors that could make or break your business. First, you've got to know your competition and find out if there are businesses that are similar to yours that are operating in the same area.
If there are any, you'll need to find a way to set your studio or gym apart by providing innovative services or equipment or have more flexible opening hours to entice people to sign up with you.
You should also know the price range that your customers are willing to pay. If you're in the center of a city's business hub, it's likely that your customers will be willing to shell out more for classes or sessions.
But if you're in the suburbs catering to moms and dads or if your place is near a university, you may want to consider lowering your price to make it more affordable for your market.
Deal with the paperwork
Doing paperwork for establishing a business is possibly the most tedious and time-consuming thing that entrepreneurs can do, so make sure to do it properly to avoid any last-minute problems or delays.
Apart from the insurance, get all the needed registration and permits, register your business name, and try to accomplish everything at least two weeks before opening your doors to customers.
This way, you'll get the paperwork out of the way early so you can focus on other things that you need to do for people to support your gym or studio.
Get the word out there
Once everything's in place, you'll need to get the word out there about your gym or studio. Create dedicated accounts on Instagram, Twitter, and Facebook, and regularly post content to keep people up to date about promos, fees, and classes.
You may also look into paid advertising on social media so you can be seen by your target market.
Wrap-Up
Having a fitness business enables you to help people to meet their wellness goals. Make sure to do your research and paperwork, find the right location, and spread the word about your gym or studio on social media.
Owning a fitness business can come with lots of challenges, but if you love what you do, it can be a lucrative and enjoyable way to earn a steady income while engaging in an activity that you love to do.
Disclosure: In the spirit of full disclosure, DIYactive.com may be compensated in exchange for featured placement of certain reviews or your clicking on links posted on this website.