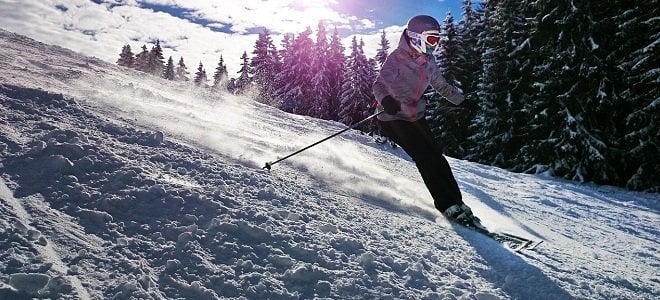 Tips for Those Tricky Holiday Workouts
The holidays can be the most wonderful time of the year… That being said, your waistline might not think so. It can definitely take a beating! Don't loosen your belt anymore, stick to your holiday workouts with these tips!

Holiday workouts can be hard…
Who doesn't love the holidays? All of that glorious food and festivities the season brings…
The snow starts to fall and getting your daily workout in can become a major struggle.
This holiday season you'll feel merry and bright when you keep your routine intact. Here are 7 ways you can make sure your workouts are wonderful this winter.
Wake Up Early
Okay. So yeah, it's a struggle to get out of your nice warm bed on a cold, blister morning. Sometimes you just have to do it. This is a great way to stick to your routine, especially when things get busy due to family, friends, and holiday events.
When you wake up early, it guarantees you extra time in your day to fit your workout into your schedule. Even if you're not a morning person, there are easy ways you can enjoy your morning workouts. The major plus about this is that it allows you to go throughout the rest of your day with the assurance that you're sticking to your routine.
Ho-Ho-Hold the Sugar
Coffee, caffeine, and especially sweets are essential throughout the holiday season. Do yourself a favor and give up the sugar.
Warm cookies, delicious pies, and all the sugary sweet stuff you eat over the holidays can make you addicted. When you get addicted to sugar, it's easy to lose your motivation and want to skip a workout or two. There are noticeable benefits to cutting back your sugar intake which will also give you more motivation to continue your workouts.
Listen to Merry Music
Think of your favorite music that really puts you in a good mood and makes you want to get up and go. Then make yourself a killer workout playlist based on the music you just thought of. Studies have proven that listening to music gives you better motivation while you work out.
Music is a great way to distract yourself and actually enjoy your workout. Listening to music can put you in a better mood and help you forget the daily stress and struggles of life.
Get a Workout Partner
Nothing is more fun than doing something with someone you care about. Grab a friend or a lover to be your workout partner and join you in your routine. If you're feeling lousy and don't want to work out, you have someone to keep you accountable.
There are great workout plans made for two people that you and your partner will enjoy. This is a good idea for those who hate working out but want to make it a habit. You two will feed off of each other to make workouts more fun!
Get Festive with a 5k
Check out the 5k walk/runs happening in your community! There are 5ks that happen all over, so finding one shouldn't be an issue. To make it even more fun, there are holiday-themed 5ks you can sign up for. Nothing will get you more in the Christmas spirit than running in an ugly Christmas sweater race.
Get your friends and family to join you this Christmas. The money you spend to sign up for the race usually goes to a good cause, which will also put you in the giving spirit this season. You'll force yourself to work out and be festive all at the same time.
Step off the Scale
The best thing you can do for yourself is not to compare yourself to anything. Don't compare yourself to your friends, your family members, or even who you used to be. Love yourself and your body today.
Working out can be tough to stick to, especially when you don't like who you are.
Your success is not based on the scale, and that number that shows up when you step on doesn't define you. So keep to your workout routine but keep the scale away. When you stop stepping on the scale, you'll start to enjoy your workout more.
Reward Yourself
Make a goal for yourself and when you finally reach that goal, give yourself a treat. The holidays are all about gifts and giving, so why not include yourself?
Think of something you really want to work for, and make that your reward. Rewards will make you want to stick to your routine and make sure you meet your goal.
How happy will you be when you finally reach your goal?
Wrap-Up
The holidays make working out seem so much harder to stick to. No matter how busy the season gets, or how much food you binge on, stick to your routine and you will thank yourself.
No one wants a holly jolly belly like Santa.
Get up and go this holiday season, and get your exercise on with these tips for those holiday workouts!
Latest posts by Kacey Bradley
(see all)
Disclosure: In the spirit of full disclosure, DIYactive.com may be compensated in exchange for featured placement of certain reviews or your clicking on links posted on this website.