How Fitness Apps Can Help You Build Better Habits
Apps have become a staple in our everyday lives. We use them for everything; shopping, working, dating, socializing, and looking after our mental and physical health.
How The Pandemic Shaped The Health & Fitness App Industry
The arrival of the COVID-19 pandemic saw the world grind to a halt and gyms close their doors, leading to a significant shift in how we work out and monitor our health.
As a result, there was a huge boom in health and fitness apps in 2021, with people using them not only to track their fitness levels but also to look after their mental health.
In fact, fitness apps, in particular, have become so popular that TradingPlatforms.com predicts the global revenue from fitness apps will increase by 34.4% growth in 2021, hitting $13.54 billion by the end of the year.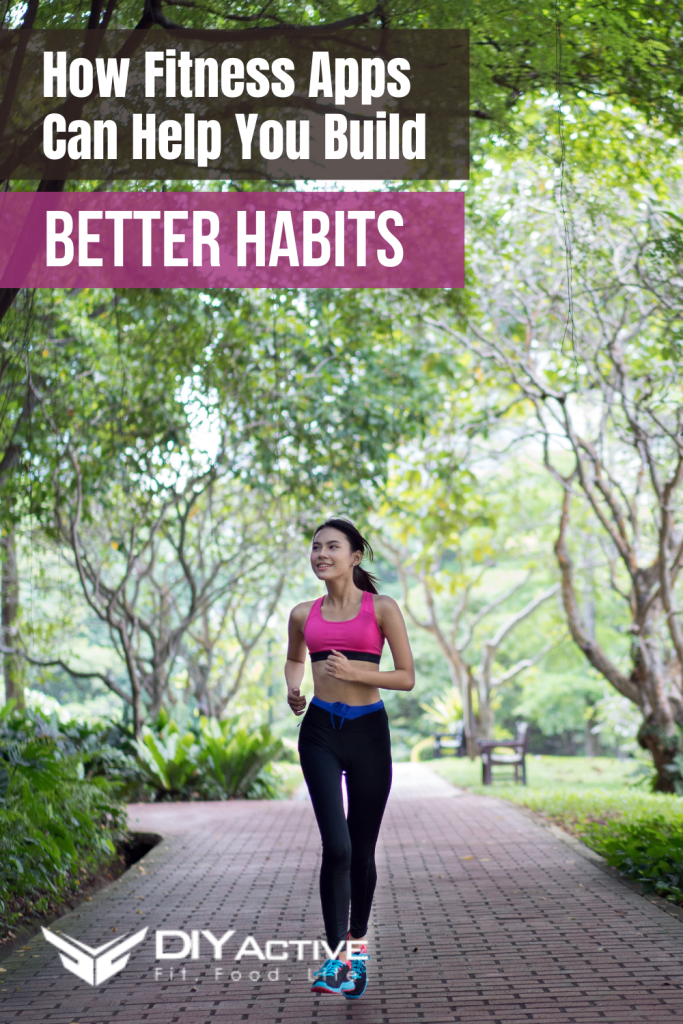 This growth looks set to continue, with TradingPlatforms.com expecting the global revenue to reach just shy of $30 billion by 2025.
Health and fitness professionals also had to adapt to life with widespread gym closures, many of them opting to build their own digital health and fitness courses and mobile apps to keep their clients on track with their training and attract new ones across the globe.
As a result, app development tools and eLearning platforms saw a huge increase in demand. There are now several affordable, easy-to-use options available to create your own digital health or fitness courses and mobile apps.
If you're looking for inspiration on how to create your own health and fitness app, here's an example on how to develop one yourself.
How Health & Fitness Apps Can Help You Build Better Habits
The rise in popularity of health and fitness apps may have been heightened by the pandemic, but it is an industry that has been on the up for quite some time. The world is becoming increasingly digital, so it's only natural that we have turned to our mobile phones to stay healthy now too.
Health and fitness apps are a great way to be accountable for your health, keep motivated, and build better habits. Here are just a few ways they can help you reach your health goals.
You can create personalized goals
Goals help keep you on track. Health and fitness apps empower you to set goals based on what you want to achieve and your current fitness level. Some apps will even help you set personalized goals based on your personal health information so you can be sure you're pushing yourself the right amount.
Setting goals is great for motivation and keeping you focused on the long game. Most apps have options to set up daily reminders and alerts to empower you to reach your goals.
You can track your progress
Tracking your progress is essential when you start a new health or fitness routine. Seeing progress is what motivates us to develop and keep up healthy habits. Most people are visually driven, so seeing your progress on screen in an easy-to-understand, graphic way is one of the biggest pros for health and fitness apps.
Many apps use gamification to motivate you even further. By leveraging game mechanics, health and fitness apps can create a fun environment that inspires you to smash your personal best and aim higher.
You can monitor a wide range of health & fitness metrics
Another plus of health and fitness apps is that they often encourage you to look at health statistics that you wouldn't normally be able to monitor at home.
Apps that track your heart rate, daily steps, sleep quality, water, and calorie intake, and weight loss encourage you to look at the bigger picture when it comes to your health. This, in turn, pushes you to develop healthier habits and learn to tune in to your body regularly.
You can build a community
Many health and fitness apps give you the option to join a community. This community of like-minded people is a great motivator and will push you to keep going on your fitness journey.
By sharing experiences, you will also be able to pick up invaluable tips to help you reach your goals or avoid common pitfalls.
Wrap-Up
The health and fitness app industry has seen a huge soar since the start of the pandemic, with the world being forced to swap their gym for their living room. As more and more people use health and fitness apps to develop healthy digital habits, there is a huge demand for new apps.
If you're a fitness fanatic, a health expert, or a coach, developing your own health or fitness mobile app or online course could just be the perfect way to reach new clients and scale up your business.
With a great idea and the right technology, it's easier than ever to create the next life-changing health and fitness app.
And apart from your physical health and fitness, you need to look after your dental health as well! Check out this dentist In Irvine for professional advice on how to improve your oral health and hygiene.
Disclosure: In the spirit of full disclosure, DIYactive.com may be compensated in exchange for featured placement of certain reviews or your clicking on links posted on this website.