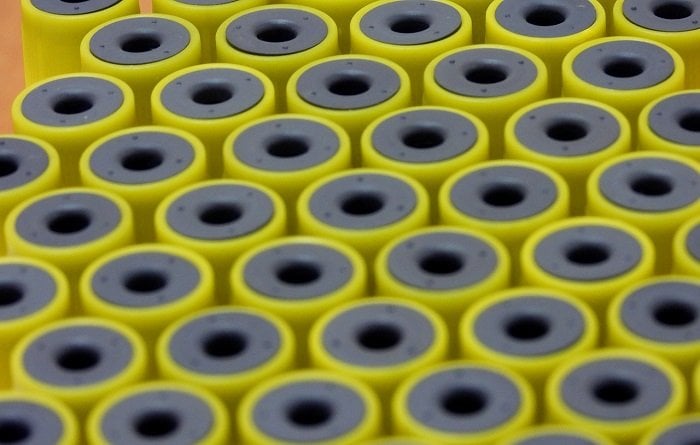 How to Get a Blood Test Without a Doctor Appointment
How does it feel to wait for long hours in the clinic reception before you can get your blood tested? For many patients, the process of visiting a doctor to get approval for a blood test can be overwhelming. Besides being time-consuming, it can cost you a few hundred dollars to book an appointment with an average doctor.
Comprehensive health testing
Also, the traditional method of retail laboratory blood testing requires that you provide doctor insurance or referral before you can have your blood tested.
However, since the introduction of online blood testing for comprehensive health testing, you can now get your test results through walk-in blood labs.
This will put you in charge of your own health and alleviate over-reliance on doctors before you can get the required information about your health.
Not only is it reliable and confidential, but it will also save you both time and up to 85% cost of a conventional laboratory blood test.
Find out how to get 15% off your comprehensive health testing below.
How Online Blood Testing Works
Although online blood testing is not an entirely new concept, some are quite unfamiliar with its working mechanism. Thus, we have provided a step-by-step guide to how online blood testing works.
Step 1: Search for your preferred direct-to-consumer (DTC) service
Several online service providers allow you to bypass third parties by providing you with a blood test panel to carry out blood analysis.
There are quite a number of them; you only need to search for "walk-in blood labs near me". There, you can compare the pricing and how the individual company works.
For example, if you are interested in naturopathy and a more holistic approach to medicine, you can try alternatives like NutriChem. You don't have to be subject to the traditional practices of your local clinic
Also, it's advisable to choose the one closest to your home so that you can get your result quickly. Many of these websites are in partnership with local labs and use their facilities to test your blood.
Step 2: Order Laboratory Testing Panel Online
After deciding on which DTC website to use, you can proceed to order your lab testing online. It could be a single lab test panel or an all-inclusive one that gives you a lot of options.
Order through phone calls or via the online platform.
Step 3: Go for Blood Sample Collection
Most blood testing requires that you're on an empty stomach. You might need to fast for around 12 hours before blood sample collection.
Get in touch ahead with the lab attendants so that they can prepare for your visitation. Within 10 minutes, you should be through with the blood sample collection.
No waiting, no paperwork, no consultation, just walk in and get tested after you have presented your confirmation prints.
Step 4: Check your Result
Your result will be out within 24 – 72 hours, depending on your service provider. You will receive a notification via e-mail or through your online account when the test result is ready for pick up.
Cons of Online Blood Testing
There are a few concerns with online blood testing. They include:
Anxiety from Test Result
Nobody likes to wait. When you are worried about your health status, 24 hours can feel like 24 days. This is especially true if you have a serious health concern. If you are struggling with anxiety, you might lose both your appetite and sleep.
In traditional lab testing, a medical assistant or assistant nurse will probably call you to disclose your test result. On some occasions, your lab may deliver it to courier services.
However, in online blood testing, every email notification might increase your heartbeat.
Wrong Interpretation of Result
If you don't have background knowledge in laboratory analysis, you might misinterpret your blood test result out of anxiety. Eventually, you might need to visit a doctor for proper test interpretation.
With that, you won't be able to keep your doctor out totally.
Benefits of Online Blood Test Panels
Here are some of the advantages of online blood testing:
Ease of Use
Even if you are not a businessperson, you would rather spend your free time on what you enjoy than waiting to see a doctor or lab attendant. Doctors are reputable for a busy schedule and getting an audience with them will cost you some valuable time.
After going through a series of protocols, you proceed to some paper works before you earn a consultation time with a doctor. After that, you will be given a referral for blood testing. The conventional lab work will take about a week to issue a result. After that, the doctor reads the report, and he may request another blood testing.
Nobody will be excited about all this stress and wasted time. However, all these are eliminated with online blood testing. It offers comfort, and it's effortless to use.
Highly Confidential
If the confidentiality of your test result is a concern to you, rest assured that online blood testing offers that. Walk-in labs maintain the same level of privacy as medical practitioners. The lab has no right to release your test result and medical condition to anyone without your consent.
Even your doctor or insurance providers are no exception. You decide which information about your health you choose to share with them.
Saves Cost
Without the need for a doctor referral and insurance statement, you will be able to save money. Compared to conventional lab testing, it's highly affordable. You can get online blood testing for as low as $24.
This is possible because you will be eliminating third parties interference, especially consultation with a doctor and an insurance company interference.
Reliability
An aspect of Online Blood Testing you cannot question is its reliability. You might be wondering if you can give it the same level of trust as conventional lab testing. The answer is Yes! Most websites that render this service partner with the local laboratories for blood testing.
Also, the online blood panels are of international standard. You will have the same result as orthodox laboratory blood testing sanctioned by a doctor.
Wrap-Up
Online blood testing through direct lab access is a great alternative to the conventional method of testing blood. You can order your panel online from any reliable source and run your blood test without a referral from a doctor.
In fact, you can get 15% off your own comprehensive health testing at HealthLabs.com.
If this appeals to you, do well to check out one today!
Disclosure: In the spirit of full disclosure, DIYactive.com may be compensated in exchange for featured placement of certain reviews or your clicking on links posted on this website.