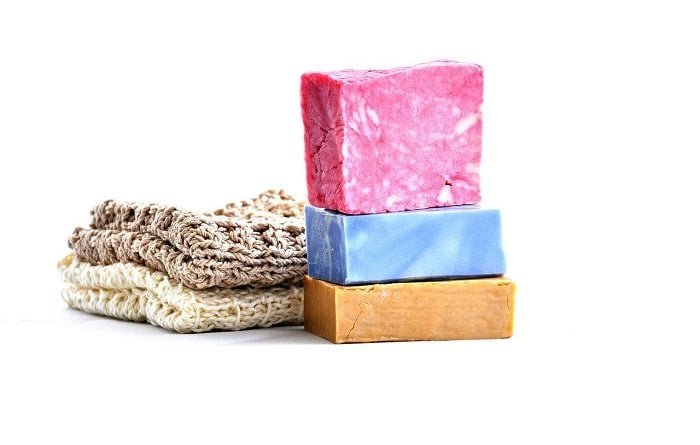 How to Make Activated Charcoal Soap
Activated charcoal is a fantastic ingredient you can use to make several DIY skincare products. Recently the use of this ingredient has grown in popularity with many skincare enthusiasts and influencers using it for body and facial cleansing.
How to make activated charcoal soap
Activated charcoal has been used for its ability to bind impurities that you would usually find on your skin. Excess oils and environmental toxins can bind with charcoal.
Lather-activated charcoal soap on your skin, and you should be able to remove dirt and oil before it builds up and clogs your pores.
Tea tree oil is an excellent antibacterial ingredient for soaps. Tea tree oil can also help rid your skin of the impurities that cause body odors while adding a fresh and clean scent to your shower routine.
Lathering up with activated charcoal and tea tree oil soap can leave your skin looking refreshed and looking clearer. So if you're someone with oily, acne-prone skin, consider trying activated charcoal and tea tree oil soap.
Why should I make my own soap?
With our busy lives today, it's easy to let things like skincare fall by the wayside.
Manufactured skincare products provide us with a fast and easy solution for taking care of our skin, but at what cost? Large-scale commercially manufactured skincare products are often full of preservatives and animal ingredients.
It may shock you to learn what ingredients are in skincare products from your favorite brands.
DIY skincare products are a great alternative to the ones you'll find on the shelves at your local pharmacy. Make your own soap or moisturizer, and you'll have complete control over every ingredient that goes on your body.
To get you started on your DIY skincare regime, we're sharing a fantastic recipe for DIY activated charcoal and tea tree oil soap.
What you'll need
Ingredients:
226g clear melt and pour soap base
10g activated charcoal powder
15 drops of tea tree essential oil
Equipment:
Mouth mask
Kitchen knife
Chopping board
Kitchen scales
Mixing bowls
Silicone muffin tray or soap mold
How to make your own activated charcoal soap
Cut up your soap base into tiny cubes. This process will help you melt down your soap base into a liquid much faster.
Place your soap base cubes into a double boiler on your stovetop and melt them on medium heat.
Before handling your charcoal powder, wear a mouth mask to prevent yourself from inhaling the ingredient.
Remove a small amount of your soap base into a cup, cool slightly, and mix in all your charcoal.
Add your charcoal mixture into the rest of your melted soap base and stir well until the mixture is smooth and no lumps remain.
Add in all of the tea tree oil and mix well.
Immediately pour your soap mixture into a mold or muffin tray and let it sit until cool.
Unmold your soap after it has set.
Wrap-Up
Find all the ingredients you need for making activated charcoal and tea tree oil soap at N-essentials.com.au. So, give this a try the next time you are in the bathtub taking a long, refreshing bath!
Disclosure: In the spirit of full disclosure, DIYactive.com may be compensated in exchange for featured placement of certain reviews or your clicking on links posted on this website.