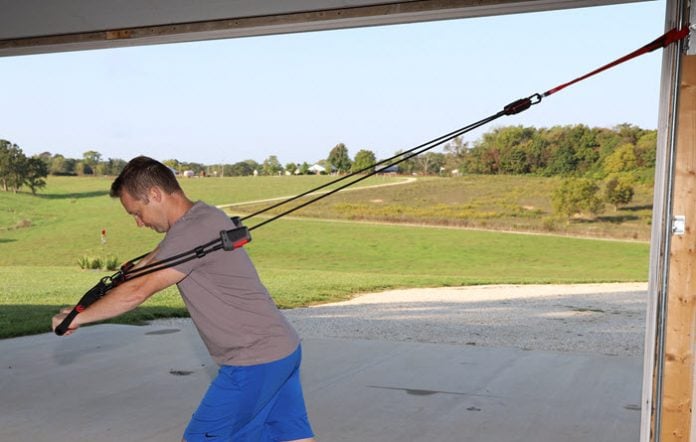 HyFit Gear 1 Review
There are so many easy excuses to avoid working out. "I don't have time to go all the way to the gym." "I need to save money, so I'll cancel my gym membership." "I'm too self conscious to exercise in front of people." Those excuses can easily keep you from achieving your fitness goals. Now they don't have to. Check out our HyFit Gear 1 Review.
DIY Active's HyFit Gear 1 Review
Home exercise equipment has become more and more available as time has gone on, but that isn't always a good thing. Some home workout kits can offer big promises with a small price tag. Usually, you get what you pay for.
Striking the balance, though, is the HyFit Gear 1. The HyFit Gear offers the versatility, affordability, and quality that you need in your home exercise equipment.
Take the Gym Anywhere You Go
The appeal of a gym membership is that you get access to all the equipment you could possibly want in one central location. The problem with that? That central location isn't somewhere you would already be.
If you want to exercise, you have to carve time out of your busy schedule and go to the gym, wait for your turn to use the equipment you want, clean it, use it, clean it again, then move on to the next one.
With a home (or anywhere really) gym system like the HyFit Gear 1, you can eliminate the travel and waiting time from your busy schedule. Instead, you can get a workout done during your normal routine. Want to workout right after work once you get home? Easy!
Do you want to bring it to the office and replace your usual coffee break with something that will actually wake you up? No problem! Can you combine the beauty of the outdoors with a high-quality workout routine? Absolutely. Can you do it with your own Bluetooth smart gym? Yup!
With the HyFit Gear 1, you can get a full body workout done anywhere that you can find an anchor point. Any place that you can find a door frame, fence, column, or other study object that can support your weight is now a place that you can exercise.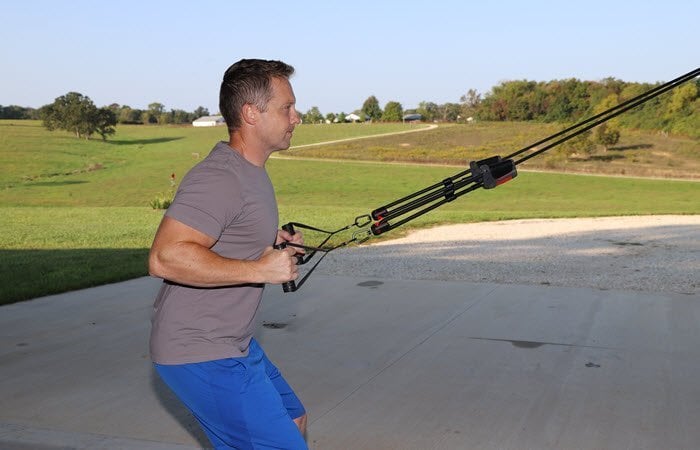 That means that even in the middle of a pandemic, you can find a secluded place to get a full, gym-worthy workout in privacy and safety. The whole system only weighs 3.3 pounds, so you can take it anywhere!
We thought the system was easy to transport, set up and get started! The app was a breeze as well! More on that below.
Your New Personal Trainer
But seriously, what makes the HyFit Gear 1 stand out from all of the other resistance band systems you can find for sale?
Along with the excellent craftsmanship for easy setup and adjustment, the HyFit Gear 1 comes with smart sensors that communicate with your smartphone to give you up to date information on your fitness.
Along with workout tutorials and fitness programs, the HyFit App can synchronize with the sensors in the HyFit Gear 1 to give you real time statistics about how your workouts are going, improvements you have made, and tracks how close you are to your fitness goals. It measures 15 different metrics!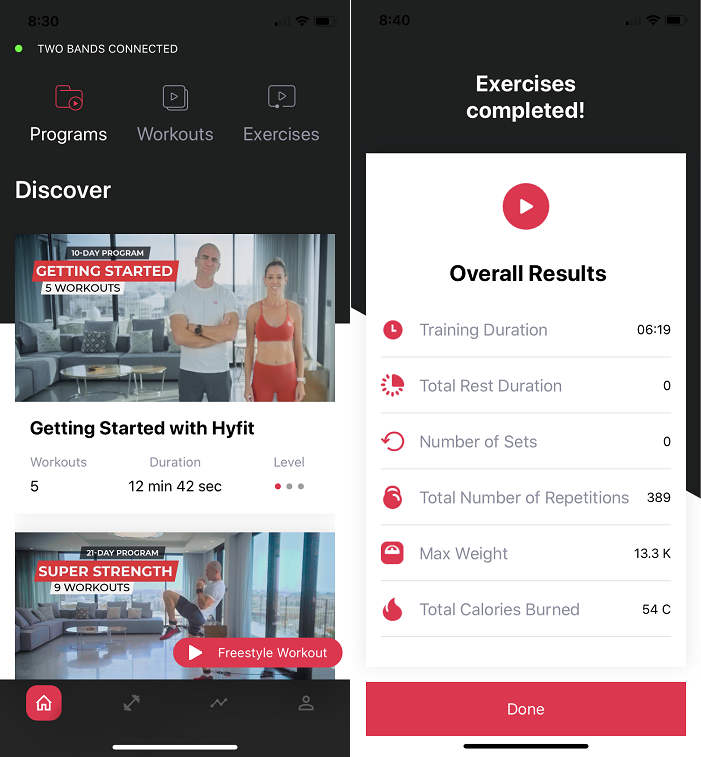 Plus, there's a ton of professionally led workouts you can try to reach any goal. These workouts walk you through step-by-step the exercise, tells you when to rest or tells you when to speed up the pace if needed. If you are always trying to find new workout routines, this is the ticket!
And it's all tracked in real time and archived for you!
Is one piece of equipment really enough to ditch an entire gym membership though? Answer honestly, how many pieces of equipment do you typically use at the gym when you go? Gyms try to have every exercise machine they can imagine to fit everyone's needs.
To do this, they end up with a lot of machines that work only one muscle group in isolation. This leads to toned muscles that lack the interconnected support needed for actual strength and fitness.
Instead, the HyFit Gear 1 offers something much simpler. Instead of having a setting exclusive for each muscle group, it offers something much more straightforward- resistance. Resistance is the key to building muscle. With up to 22 pounds of resistance per band, it will help you build muscle!
You probably have 5-6 bands sitting around the house. It's time to ditch all of those for one simply smart solution!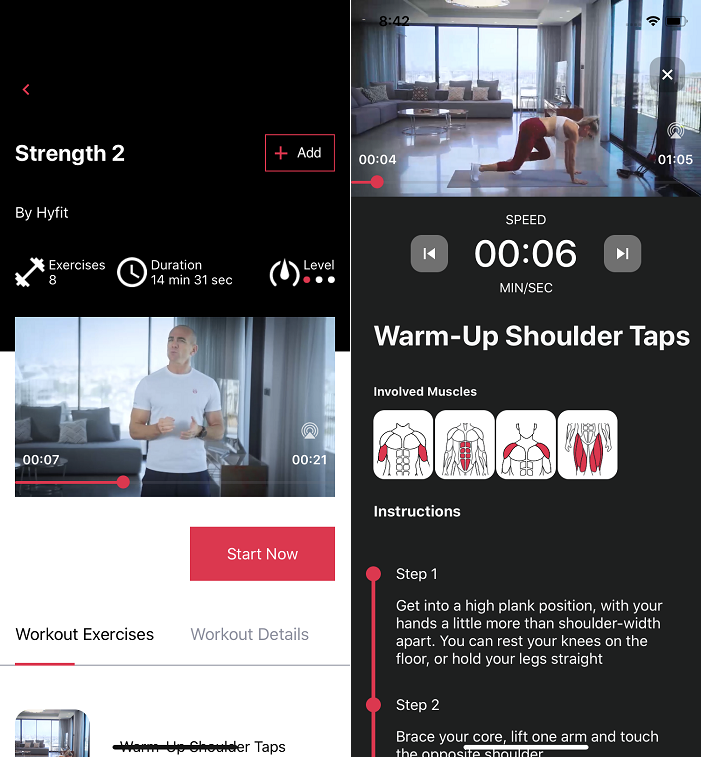 With a 60 hour battery life and tested to withstand well over 100,000 reps in a day, you are good to go for the long haul.
In addition, moving in more natural patterns with less extreme amounts of weight have been proven to be safer and more effective in building functional muscle tone.
For us, the HyFit Gear 1 system was prefect as a mobile gym. With just the right amount of resistance, adding more volume/reps to your workout can help you get an amazing workout anywhere!
Frankly, we wish we would have had this when the COVID-19 quarantine started instead of rusty dumbbells and worn bands!
Wrap-Up
Did you know that the national average price for a gym membership in America is $58 per month?
At that rate, within 6 months the HyFit Gear 1 will have paid for itself with a lower cost, easier access, better functionality, more accurate tracking, greater flexibility in location, and much more. The HyFit Gear 1 really is the best option for modern workouts.
Get yours here!
Pin image via Dreamstime.com.
Advertising Disclosure: In the spirit of full disclosure, DIYactive.com may be compensated in exchange for featured placement of certain sponsored reviews or your clicking on links posted on this website.