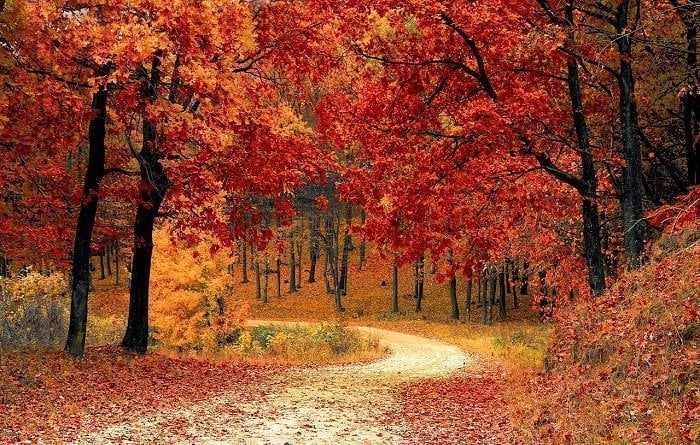 Do You Have a Fall Fitness Plan?
When the temperatures start to dip, it's natural that many people pack up their outdoor fitness gear and head inside for the fall and winter. The cold tends to bring people indoors, and as a result, gyms are flooded with people who usually took their fitness goals outside. However, it can be beneficial to incorporate outdoor activities in your fall fitness plan in addition to your indoor workouts.

Your fall fitness plan
For one, the outdoors are good for your overall health and wellness.
It can also help gym burnout by trying something different. Learning to stay active through each season is important, and your outdoor activities can double as family activities as well.
Plus, with Christmas around the corner, it's helpful to focus on exercise to balance out holiday comfort food.
The Outdoors and Your Mental Health
Working out is important, but so is being outside. Being outside helps you to stay active, gives you some much-needed vitamin D, and is good for the soul in terms of self-care and staying connected to the world around you.
Seasonal affective disorder (SAD) is something that plagues many people through the colder months, and being outside can help soak up the little bit of sun available to you — not to mention the helpful endorphins that can counteract symptoms of SAD as well.
If you're looking for an outside activity to incorporate into your fall fitness plan, consider taking the dog for a walk.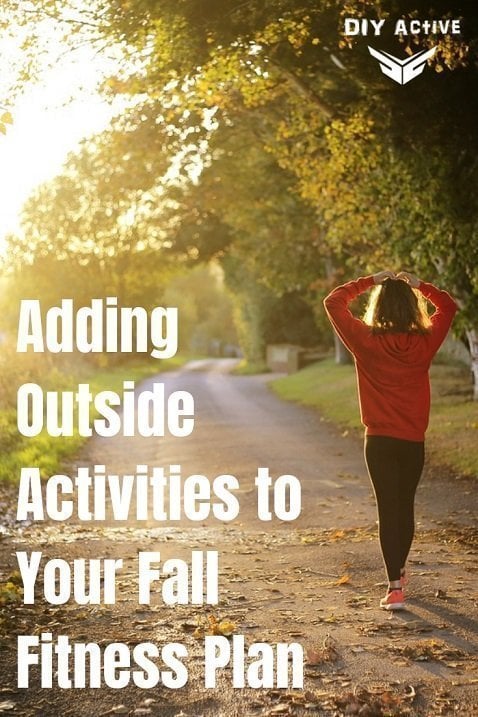 It's not a particularly difficult workout, but it gets you outside to gain the physical and mental health benefits.
Prevent Gym Burnout
If you spend the colder months inside the gym, it might mean spending nearly six months of the year working out in the same gym every week, depending on the climate where you live.
Either way, there's no denying that gym burnout is a real thing. Incorporating outdoor activities as well as gym workouts can help to keep you fresh and engaged in your workouts instead of feeling bored and unmotivated.
Mix outdoor activity in your workout regimen by replacing an indoor activity with an outdoor one every now and again.
Even by taking your cardio outside by going for a run, you can gain change your scenery a bit in order to prevent gym burnout.
Stay Active Through Each Season
Each season has something exciting to offer, so it's fun to find something you love about each one. If you do this, you'll have more options for working out and staying active throughout the entire year — not just the warmer months.
One of the things that can help keep you healthy is to increase your heart rate to 140 beats per minute while exercising. Hitting this target heart rate range ensures you're working hard. Thankfully, there are plenty of ways to reach that goal.
Finding your favorite activity for each season involves a lot of trial and error. In the summer you may love swimming; in the spring you may enjoy bike riding; in the winter you may love snowshoeing; and in the fall you might really love hiking, for example.
Try a few different things to find the outdoor activity that you love in the fall.
Make Family Memories
One of the great things about incorporating outside activities in your fall fitness plan is the ability to mesh outdoor fitness with family time. You probably won't be bringing your kids to the squat rack with you, but you can bring your kids hiking, kayaking, or biking with you.
Even if you spend time outside doing activities that aren't traditional workouts, you're still being active outside, which is a great lifestyle to teach your children.
With the obesity epidemic and so many processed foods and pieces of technology that encourage us to be stagnant, teaching them to love the outdoors is extremely beneficial to their overall health.
Leading by example is a great way to teach them how to live an active lifestyle.
Combat Holiday Eating
Another reason to incorporate outside activities in your fall fitness plan is that it'll help to combat the holiday eating that starts in the fall and goes into winter.
You can easily combat this in the gym, but being outside tends to encourage more movement and activity for everyone. First is Halloween candy, then Thanksgiving foods, then Christmas baked goods. Fall foods are savory comfort foods or sweet treats that tend to be packed full of carbs and sugar.
For that reason, any extra activity is helpful for your health goals so you can cheat a little bit. Or, it can help you stay focused so you don't cheat.
One great way to incorporate outside activities this fall is to take part in a race of some kind.
Halloween costume races, Thanksgiving 5Ks, Christmas-themed races, and even underwear runs for Valentine's Day are all fun outdoor activities to keep you focused on your fitness goals during the holiday eating season.
Wrap-Up
Having a fall fitness plan is a great idea.
When cooler temperatures and comfort foods make us feel like hibernation sounds like a better plan, it's important to stay motivated in your fitness goals.
However, that doesn't mean spending the next few months in the gym if you don't want to.
By incorporating outside activities in your fall fitness plan, you can increase your mental health, prevent gym burnout, learn new outdoor activities for each season, spend more time with family, and combat issues with holiday eating.
Latest posts by Chelsy Ranard
(see all)
Disclosure: In the spirit of full disclosure, DIYactive.com may be compensated in exchange for featured placement of certain reviews or your clicking on links posted on this website.