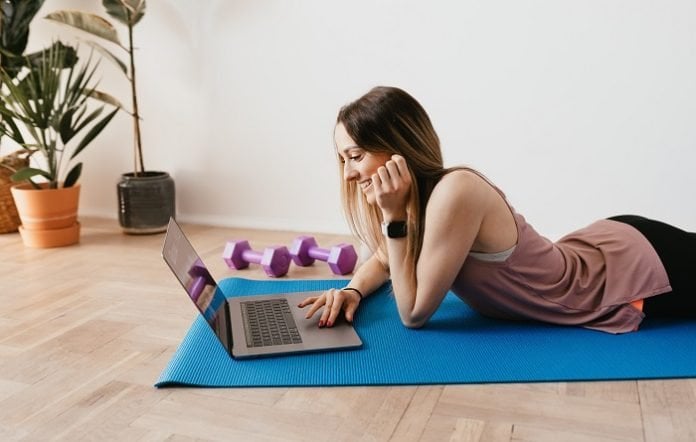 Turn a Storage Room into a Beautiful Modern Home Gym
Maintaining a workout routine when you are juggling a busy life can be difficult, especially when you have to spend extra time commuting to the gym.
Beautiful Modern Home Gym
You can make your workout goal a bit more attainable by converting an unused store room or area into a home gym. Believe it or not, constructing a home gym isn't all that difficult and can add to the value of your home.
Enclose the Storage Space
Chances are you will want to keep your workout area separate from the rest of the house. One way to enclose the area without taking away space or making the area feel smaller is to use a mirror sliding bypass the closet door. Not only will this designate the workout space it will also add a mirror area for when you want to check your lifting form.
Install Flooring
There are several materials that you can use for home gym flooring, but the best and most durable is rubber flooring. Rubber can support even the heaviest exercise equipment and it can absorb the shock of heavy weights or constant jumping.
Rubber flooring can be bought in rolls, mats, or interlocking tiles. There are a variety of thicknesses and sizes. Foam flooring is second to rubber flooring based on durability and shock absorption. Foam flooring is cheaper than rubber flooring but it does not absorb quite as much shock and is more suitable for lighter weight exercises.
It also comes in tiles in a variety of colors and appearances. Vinyl flooring is a great option for a basement or garage gym because it is mold, mildew, and moisture resistant. It is very durable and can hold the weight of heavy gym equipment.
Vinyl does have one drawback; it has very little shock absorption so if you are planning on dropping a lot of weight you should stick with rubber flooring. Cork flooring is the final option for a home gym. It offers high school absorbency and support. It is eco-friendly and resists fire, mold, and mildew.
Let in the Light
The last thing anyone wants to do is work out in a dingy dark room that offers very little exercise motivation. If you are converting a storage space that is in the basement you may not have a window for natural light.
In this case, you will have to provide your own light. One overhead light will probably not provide enough light for your workout area. If your budget allows you can have recessed lights installed in your home gym. These will brighten up the area and ensure that you don't take away any extra overhead space.
You can also add lighting with indirect LED wall mount lights. These provide plenty of lights, can be placed anywhere, and do not require any electrical work. If you have the room you can also use lamps or LED strip lights to fill in corners that need brightening up.
Paint the Walls
Your home gym should feel relaxing but not so relaxing that you want to sleep rather than work out. To create a natural energetic glow you can paint the walls of your home gym a soft white or warm gray. Some homeowners prefer to add an accent wall to their home gym.
If you would like to do this you can stick with vibrant blues, peaceful purples, or bright yellows for added energy. Just don't go overboard with the bright paint colors. With your home gym being a small area you don't want to overwhelm yourself with color.
Add Accents
You're building a home gym, not an art gallery. But that doesn't mean you can't add a few accent pieces to the room. Popular home gym accents are easy to care for plants in hanging pots or wall planters, abstract art, or maybe your favorite workout motivational quote on canvas.
Choose wall art or accents that are minimalistic so that you don't overwhelm the room, but go with what makes you feel happy and energized.
Wrap-Up
Creating a modern home gym will provide you with the space to follow your workout routine even when your daily life gets hectic. When you install your home gym you should use materials that are durable and will withstand heavy gym equipment, sweat, and pounding.
If you are considering adding a home gym you should contact a local real estate agent who can advise you on how the gym will affect your home's value.
Photo by Karolina Grabowska
Photo by ANTONI SHKRABA
Disclosure: In the spirit of full disclosure, DIYactive.com may be compensated in exchange for featured placement of certain reviews or your clicking on links posted on this website.