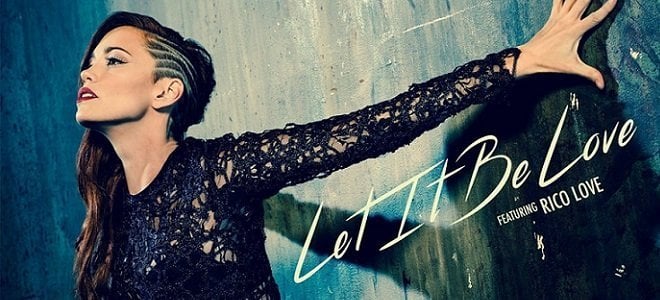 Jessica Sutta: "Really love yourself !"
Recently, we had the pleasure of interviewing Jessica Sutta who is a former member of the Pussycat Dolls and is now focusing on her solo career and dominating the billboard dance charts. I want to thank her for taking the time to discuss how she stays healthy while constantly on-the-go. Let's dive into her "mind, body and soul" philosophy for staying happy and healthy!
Jessica Sutta: How has fitness played a role in your career?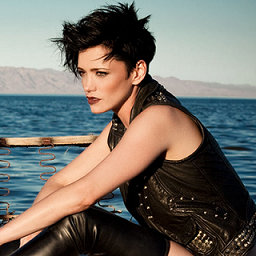 "It's like the most important! Mind, body and soul – I feel like it's the most important in life to achieve anything. So I dedicate time to meditate, to do yoga and to also workout.
So my regimen is I go hiking and then I will do a floor yoga and then if I don't go to a class I will go home and do floor exercises on my yoga mat. I find a lot of the exercises on Instagram – so I do squats and butt exercises that I learn off of Instagram!
I think you have to touch into nature, I think it's very important because especially being in Hollywood and being a musician, life is very crazy here.
So I keep it very grounded. I think that's the most important thing."
Do you ever do strength training?
"I do weight training. I take this class called self physique and it's an hour and it's dedicated to just myself and there is weights. We do arms, we do legs, we do butt [exercises] of course and it's amazing, it's a full hour.
But I make sure that I do weights every single day because I think weights are the most important to keep slender.
You can do as much cardio but I don't feel like those are muscles that I get from weight training. I feel like you definitely shed the pounds when you [lift] weights."
[Editor's Note: We agree – strength training builds muscle, burns calories and improves our metabolism!]
So you create your own workout programs?
"I used to have a trainer – he was amazing. I needed motivation because I can't go to a gym. I need either a trainer or I need to have a class. Because I would definitely not push myself hard except when I'm on the mat trying to get my butt right, but I definitely need motivation. I think trainers are amazing."
[In relation to exercising on the road] "I bring my weights and I just do my exercises that I love… it's just squats, leg lifts, pushups and I bring my two pound weights and my five pounds for my ankle. And that's the best way because I just really try to get at least an hour no matter where I'm at."
On nutrition – how do you eat healthy on-the-go?
"The past year I actually became pescetarian – I no longer eat red meat or chicken. I've also stayed away from wheat so I eat gluten free. And honestly I love the taste of it. So I stay away from that. I eat really clean. I eat greens, I eat vegetables and I eat a protein of fish or kale. I think what you eat is the most important!
I feel like you really have to nurture your body within. So that is where my mind, body and soul always comes in, when I eat too!
I have learned how to cook so much from Google. I Google something that I like and then I learn how to cook and now I have become an amazing cook. But I also treat my body better and I save money."
What's your favorite protein go-to source?
"I bake a salmon. I just put olive oil and a little bit of pepper and I just put in tin foil for 20 minutes inside the oven and then take it out and it's just perfect. Put some lemon on that, it's easy!
Also I'm careful I don't get farm-raised fish, I like to go wild fish. Now that I have become more of a pescetarian I know more about fish. I didn't grow up on fish, I grew up on McDonald's. So I kind of reprogrammed my brain to like say, "okay this is not going to be good," and where you buy the fish is very important as well."
When it comes to meditation what's your process?
"I feel like a lot of things from our past can come into our minds and then stop us from achieving goals in life or stop us from being the best that we can be, and meditation allows you to stand still with your mind and let thoughts pass.
Once you can reprogram your mind to do that in everyday life, you see changes and miracles occur in your life.
I was told for so many years you need meditate. I was like, "I don't have time to meditate, I'm on the road!" Now when I wake up I meditate before I put my feet on the ground. Even if it's for 15 minutes you have to get aligned in your mind to go forward in the day. And I see that it helps my health so much and then it helps you be a nicer person too because you are not stressed out from an idea in your mind. You are calm and you can be the observer observing the situation.
Meditation is the key to life…you are actually sending out good vibrations to attract better energy because at the end of the day we are all made up of energy too. So we want to attract good vibes!"
Switching it up, what's going on in your career?
I just released my new single 'Let it be love' on May 15 which happened to be my birthday.
[Editor's Note: Happy late birthday!] "The song was written by Rico Love and produced by my producer S-X – who produced my entire album – which is entitled Feline Resurrection that will be out this fall.
I start going out on tour this week. I am going to be all over the United States so you can see my tour dates on my Facebook. It's www.facebook.com/jessicasutta and you will see all my tour dates.
There are a lot of remixes to work out to as well! The remix package comes out June 8th. I got some really amazing remixes on this so I can't wait for everyone to hear it!"
Do you have any parting advice?
"Just make the decision to really love yourself and to take care of yourself inside because no one else can do that for you other than you!
It's about making a decision and making commitments to yourself so that you can live a long prosperous life because health is the most important!
It's easy not to work out, it's easy to just chill and watch TV and eat popcorn on the couch, but live your life – it's incredible to be here you know." [Editor's Note: Love that advice – take care of yourself physically and mentally!]
Wrap-Up
Connect with Jessica Sutta and find out more about her music and upcoming albums on her Facebook Page!
Thanks again to Jessica Sutta – make sure you check the latest album out!
DIY Active – Jessica Sutta Interview

Latest posts by Josh Anderson
(see all)