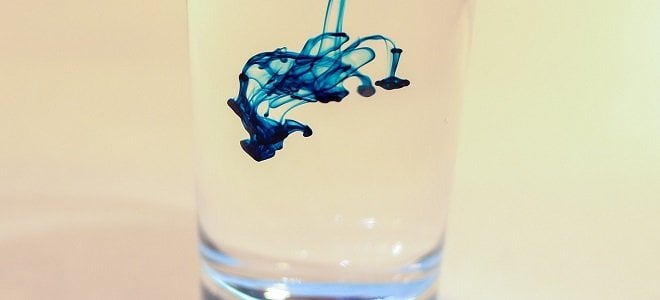 Wellness: Need Liquid Supplements?
When we teamed up with Wellesse Premium Liquid Supplements I was really, really pumped! Wellesse was kind enough to send me a bunch of liquid supplements. I've been using them for a couple of weeks now and below you will find my honest opinion about their products. Wellesse has a wide variety of supplements but for this review, I was trying their B-Complex Complete, B-12, Vitamin D3 (1000 IU), and Protein Complete liquid supplements!

Wellesse Review
At first, I was skeptical of liquid supplementation (I've usually been a pill and powder supplement guy) but Wellesse changed my mind. One great aspect of liquid supplementation is that they are fast-absorbing!
The liquid aspect of these supplements allows them to get into your system faster than tablets or pills.
Another added benefit is that liquid supplements are easier to take than pills or tablets! Plus the supplements are certified gluten-free!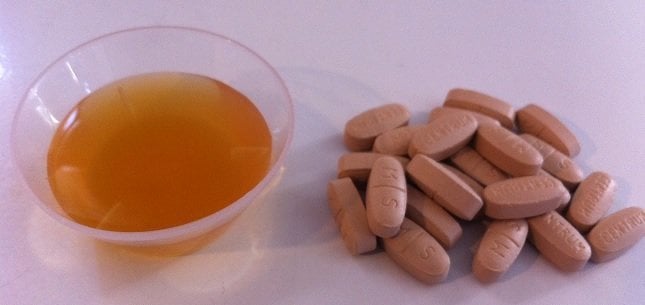 The packaging is aesthetically pleasing, and they give you a serving cup with each bottle so you don't have to worry about taking the correct amount each time. It is safe to take every single one of these supplements at the same time (except for calcium and iron because it interferes with calcium absorption).
For the most part, the supplements taste great and go really well in a shake or your water bottle which you can drink throughout the morning. Another option is to use their conveniently serving cup that comes with each supplement to take a shot of the supplement every morning.
The supplements are priced really reasonable considering the number of servings you get in a bottle. For instance, on VitaCost the price of the Sublingual B-12 (which contains 60 servings) was less than $9.00 (~$0.15/serving).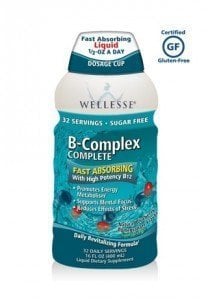 B-Complex Complete:
The blueberry and pomegranate flavored stuff helps promote energy metabolism, mental focus, and can help reduce the negative "effects" that come from stress such as mood and psychological strain.
This mix has all eight essential B vitamins to achieve these results. B vitamins are water-soluble and therefore need to be replenished in the body. Likewise, this is a good source of Choline which helps in-memory processing, improves the liver, and improves nerve function.
Opinion:
Don't let the looks fool you (looks kind of strange), this stuff tastes great in any drink and seriously works. I take it as a shot after waking up in the morning and it wakes me up and has me focused faster than 2-3 cups of coffee do.
One option that many people do is put it in the water bottle and sip it throughout the morning! This stuff seriously works and is better than any coffee or energy drink I've had (and costs a lot less).
I'm a believer in this product and this is one of the Wellesse supplements I will definitely continue to take!
B-12:
This sublingual (under the tongue) B-12 mixture promotes energy metabolism and focus. The sublingual aspect allows for faster absorption, it starts to work almost instantly.
B-12 is great for the nervous system and energy metabolism but also plays a role in regulating the formation of red blood cells and helps iron function properly!
Opinion:
If the B-Complex is great for in the morning to help you wake up, this stuff is perfect before a workout. Talk about working, it's amazing.
This and some amino acids or even protein before a workout would be just as effective as an expensive pre-workout you might be using (only costs $0.15/serving). You are alert, focused, and have enough energy to get you through any workout!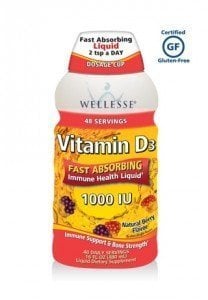 Vitamin D3 (1000 IU):
Wellesse says this vitamin is like "liquid sunshine in a bottle." That's ideal for people with vitamin D deficiencies!
The natural berry flavor helps boost immune support and bone strength. Vitamin D3 is the most efficient form of vitamin D by aiding the body's natural defense mechanisms against disease. Not only has vitamin D been shown to boost the immune system it has also been found to promote teeth and bone health.
Wellesse also makes a maximum strength 5000 IU supplement as well.
Opinion:
First of all, this supplement tastes great and although I've been taking it for only a couple of weeks I've felt very healthy and haven't gotten sick in that time. Maybe that's what makes a vitamin D supplement ideal, you don't notice its' effects?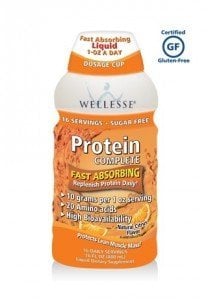 Protein Complete:
This citrus-flavored hydrolyzed collagen protein contains 10g of protein per serving and 20 amino acids to help induce muscle growth in a 1-ounce serving.
We all know that protein is vital for muscle growth but also for preserving a lean body mass and metabolism. This supplement provides a convenient way to replenish your protein stores. At its surface, collagen protein is an incomplete protein, lacking tryptophan and asparagine.
To combat this, Wellesse added this amino to make it a complete protein and help support joint health and muscle growth.
Opinion:
At first glance, this stuff doesn't look the most appealing, and quite frankly like most proteins have a bit of a twang to it. This can easily be fixed by mixing it with a shake, negating the funky taste.
This stuff also gets very sticky so be sure to clean up after using. That being said it is a really convenient way to increase your protein consumption and help promotes lean muscle growth especially after a workout.
Negatives:
There aren't many if I had to name a couple (I'm nit-picking here), one downside is that the concoctions can get pretty sticky but that is inherent with any liquid supplement, with proper cleanup you won't have to worry about this issue. Another aspect that may throw some people off is the color of the actual supplement.
Although some of them have a strange look they taste great!
Lastly, you must always remember to shake the product well before using, but when doing so make sure you have the cap on tight to prevent spillage (yeah, I made this mistake)!
Wrap-Up
I still have to try the Multi Vitamin+ (also contains B Complex, didn't want to double dose), Glucosamine, Calcium and D3, and Aloe Vera and will get back to you all about those supplements in a couple of weeks.
Overall the product line I have been introduced to so far is great. The B-complex and B-12 flat-out work and get you up and going! The products are fairly priced, easy to take, and could help improve your overall well-being.
I highly recommend giving Wellesse a try!

Latest posts by Josh Anderson
(see all)
Disclosure: In the spirit of full disclosure, DIYactive.com may be compensated in exchange for featured placement of certain reviews or your clicking on links posted on this website.