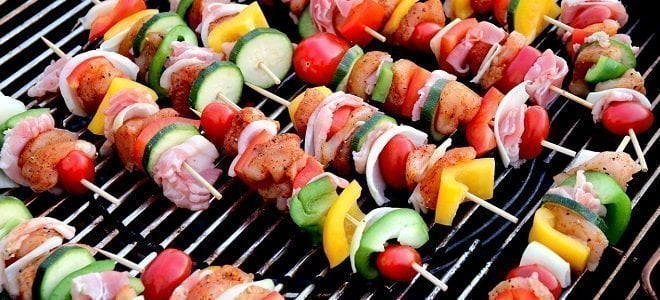 High Protein Recipes: Get Results
Protein-rich recipes? From the workout junkies to the beginners, we've all heard how important protein can be to build muscle, recover, satiate our appetite…etc. so we could all use more protein-rich recipes. Give these protein-rich recipes a try next time you are looking to change up your diet!

Fill Up On These High Protein Recipes
Are you tired of eating the same kinds of food every single day? Are you lacking results and not building the muscles you were expecting? Are you feeling tired in the middle of your gym session?
If that is in fact the case, the problem may not be in your diet, but in the choices you make – sometimes you have to spice things up a little bit. Add a new flavor, introduce a fruit you have not eaten before and do something different.
Be creative with your food once in a while and you will notice results in no time!
When it comes to nutritionist-recommended foods that will get you stronger and buffed, protein is the key.
Protein-rich recipes and meals high in protein give you more power, make you more energized, and boost your system. Here are two protein-rich recipes you should introduce to your eating regimen right away.
Soy Almond Protein Shake
Based on this shake's name, its ingredients are easy to guess – it is soy – and almond-based shake high in protein.
You can make it rather quickly and all you need is a powerful kitchen blender that will mix all the ingredients into a homogeneous shake.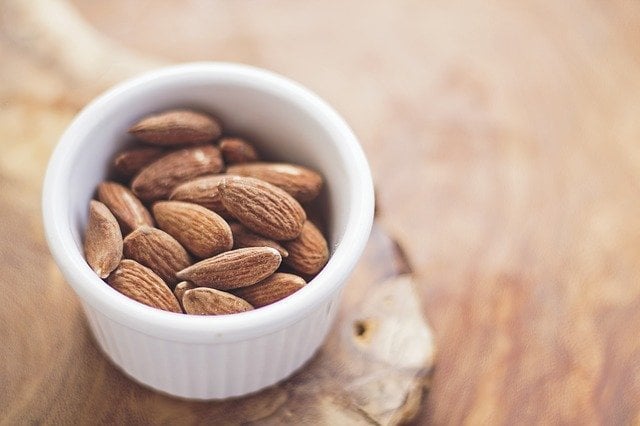 In order to make this delight, you will need:
a scoop of protein powder (most people use whey, but you can use soy, casein, or any other you like),
a tablespoon of slivered almonds (five pieces, i.e. ten grams will suffice),
a cup of light soy milk or low-fat yogurt (whichever you prefer),
a tablespoon of maple syrup (make sure it is sugar-free),
three drops of vanilla extract (this is optional, but it adds to the taste), and
a handful of ice cubes.
This shake is very popular because every single one of its ingredients will benefit your body in some way – even the ice cubes make it more refreshing.
Protein and soy milk gives you energy, almonds lower your cholesterol, while maple syrup and vanilla make this drink tasty – finally, the protein supplements you have added will give you an extra kick you will definitely need in the gym.
Chicken with Goat Cheese Vinaigrette
Many experts argue that lean chicken is the best kind of meat you can have, especially when combined with other high-protein ingredients, which is the case with this meal.
That is why chicken mixed with goat cheese vinaigrette will make you both healthy and strong at the same time. Its high protein value makes it a perfect meal for lunch or even dinner.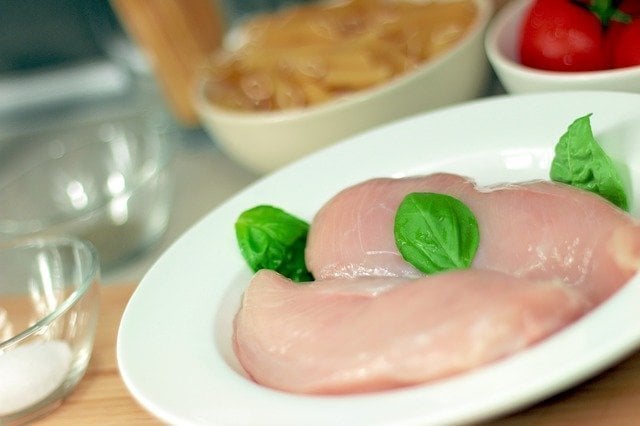 The ingredients you need are:
four chicken breasts (boneless, split horizontally; for more people, add more chicken),
half a cup of goat cheese (crumbled, preferably),
half a teaspoon of crushed red pepper (depending on your taste, you can add more or less than this amount),
a quarter of a cup of flat-leaf parsley (as fresh as possible),
one cup of orzo (or any other pasta you prefer), and
half a cup of olive oil, salt, pepper, and other spices you usually use.
The fastest way to finish this meal is to cook the orzo while you prepare the vinaigrette using olive oil, parsley, red pepper, and cheese. Then season the chicken, cook it for three minutes on each side, serve it on a plate next to the orzo and pour the vinaigrette over it all.
Wrap-Up: From Protein to Muscles
A 2008 study shows that whey protein successfully helps you lose fat and preserve muscles, which is great.
Nevertheless, if you want to become more buffed, you must include more protein-rich foods in your diet, from protein shakes and bars to dairy products, eggs, and beef.

Latest posts by Norah Martin
(see all)
Disclosure: In the spirit of full disclosure, DIYactive.com may be compensated in exchange for featured placement of certain reviews or your clicking on links posted on this website.