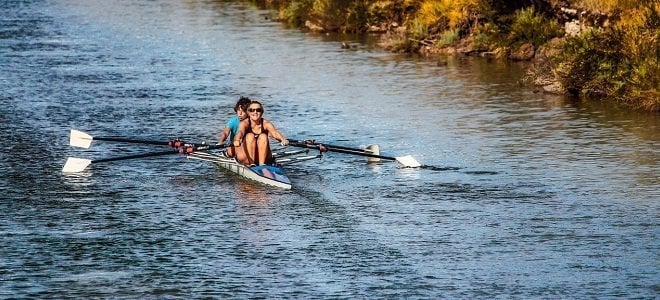 Summer Sports are Around the Corner
Ready for those summer sports recreation leagues that are right around the corner? Well, it's time to turn an eye towards warmer times and get ready to beat the competition this summer with these tips!

Let's get ready for those summer sports
Much like many aspects of life, early preparation in sport is the key to success.
Those that excel at sport have been practicing, getting in shape, and learning about the game while everybody else at home was relaxing. By the time the season starts or they begin to play the game competitively, they are raring to go while their opponents are sluggish and not prepared.
Reap Rewards of Extra Work
This early preparation gives an individual (or team) a vital edge over the competition. Regardless of the sport or level of competition, it will always be those that put the extra work into that success.
If you look at professional athletes, the best will spend the "off-season" practicing, training, and improving their knowledge about their sport.
It is important to note that you should always take a break from the sport, as this is good for both your physical and mental health.
Preparing for Summer Sports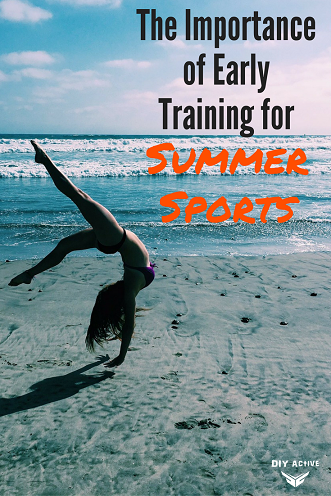 For summer sports, training should begin in the winter months. Using cricket as an example, this training could include practicing bowling and batting in the nets or simply getting in the gym to improve strength and fitness.
Many people will not train for summer sports until the weather is suitable outside, but by this point, it is often too late and they will not be up to speed once they play competitively.
Instead of waiting for the weather to improve, you can find suitable indoor facilities to start your preparation. You can obtain all the equipment you need online (which is often cheaper during the off-season), and then get to work.
Suppliers like Talent Cricket will be able to provide everything aspiring cricket players need to improve their game in the winter months.
Mental Edge
Not only does early training in the winter help athletes to be physically prepared for summer sports, but it can also provide them with a mental edge. They will be full of confidence in the fact that they are already performing to a high standard and have no anxiety over "rust" or being out of shape.
If you are confident about your game, then this will allow you to express yourself and play naturally rather than worrying about your technique or other aspects of your performance.
Strive for Improvement
Sometimes it can be difficult to motivate yourself to keep improving especially after a successful previous season either as a team or individually.
However, it is important to not get complacent because if you want to stay on top then you need to constantly find ways to improve. If you become stagnated and comfortable then you will soon find your performance levels will drop.
Things can change very quickly in sport, and if you allow the opposition any sort of edge you can go from top to bottom in no time.
Avoiding "Burnout"
Those that prepare early must also be careful not to "burn out" by playing too much. This can be achieved through adequate rest, proper nutrition, and not overplaying. If you haven't been partaking in many exercises over the off-season, then your fitness levels will have decreased.
It's important to build this back up again and not rush into too much too soon as this will increase the chance of injury which will have a negative effect on your fitness levels in the long term.
If you plan out your fitness regime over a 6-8 week period it will allow you to be clear in what you want to achieve, you can then increase the intensity levels and length of your workouts week by week.
Wrap-Up
By training for summer sports during the winter, you will have a physical and mental edge to help you to succeed this year!

Latest posts by Josh Anderson
(see all)
Disclosure: In the spirit of full disclosure, DIYactive.com may be compensated in exchange for featured placement of certain reviews or your clicking on links posted on this website.