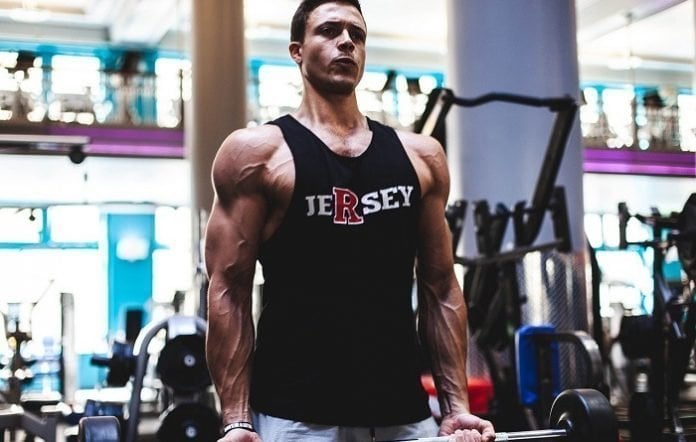 Start Looking Good at the Gym
Going to the gym is one of the best gifts you could give to yourself this year. If the thought of sharing space with many people makes you feel uneasy, just keep in mind that your priority should be finding a gym that is perfect for you.

Looking Good at the Gym
It may also take you some time to get used to the atmosphere in the gym, but once you do, you'll start to see it as your new home.
Looking good at the gym can increase the effectiveness of your performance, so here are some thoughts on the positive effects of looking good while working out.
You will feel more self-confident
Your self-confidence and appearance are tightly connected, no matter what some might say. However, remember that your personal weight and flaws should never stop you from pursuing excellence and living a healthy lifestyle.
Therefore, if you plan to go to the gym, then make sure to coordinate your gym clothes, so you'll feel motivated to exercise.
Self-confidence does come from within, but investing in your physical appearance can definitely help along the way.
It will help you meet new people
Maybe meeting new people isn't your personal goal when going to the gym, but it can definitely help you get settled.
For example, if you're struggling to get used to new workout equipment and exercises in the gym, it's important to have someone show you how.
Now, your personal appearance shouldn't have a say in this, but in reality, if you look presentable, you'll feel more confident to accept help and talk to others.
Your workouts will feel much better and productive
You don't need expensive gym clothes in order to reach your fitness goals, but investing in some quality pieces will surely increase your self-esteem, especially if you lack experience in the gym. There are many affordable brands so feel free to browse the web until you find clothes that suit you in different ways.
Of course, you don't need to get into debt in order to look good, but investing some effort is a good place to start.
Don't be afraid to go with accessories
Heavy accessories such as statement necklaces and hanging earrings are usually not encouraged in the gym, due to obvious reasons — exercise is simply better without worrying about getting injured or losing some of your beloved jewelry.
However, some people generally feel better wearing some pieces, so a minimalist ring won't harm your workout. There are many gorgeous and quality pieces at MoonMagic.com so feel free to check them out.
Just make sure to choose jewelry that isn't too heavy, bulky, or dangles and can get caught in machinery or in your way. That way you'll be able to exercise without disturbances.
The effort will make you more inspired and motivated
Sometimes, we all need some confidence injection in order to look and feel our best. And the gym is a perfect place for that because looking good can significantly increase your self-confidence in different situations.
Wearing minimal makeup can hide your blemishes, which can also help you feel more accomplished whenever you decide to look yourself in the mirror during workouts. Still, it's crucial to find your balance, because copying others generally isn't the best idea.
Wrap-Up
Starting a new, healthier regime is a wonderful way to make yourself more confident and happier. And visiting a gym on a regular basis is often the only way to get physically active, especially during freezing temperatures.
Therefore, looking good at the gym will improve your self-esteem, which will also have an enormously positive effect on your exercise.
Just remember to do things at your own pace, as that is the best way to look great and feel content in your own skin.
Image credit: Total Shape
Disclosure: In the spirit of full disclosure, DIYactive.com may be compensated in exchange for featured placement of certain reviews or your clicking on links posted on this website.