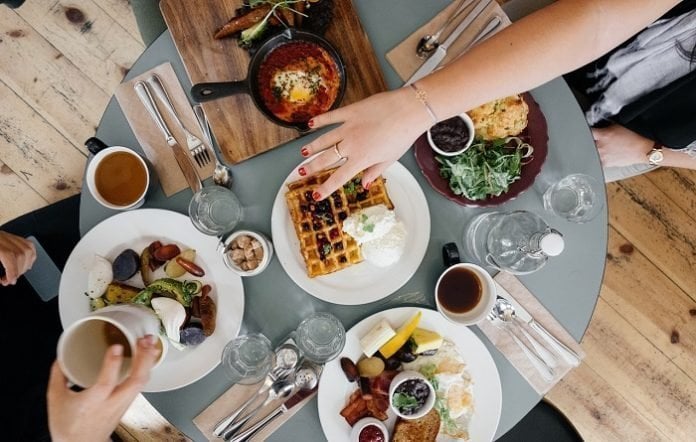 Eating at a Restaurant During the Pandemic
It is impossible not to miss those dining-out days when you clinked wine glasses with your loved ones across the table, amidst laughter and gossips while poring over the menu. After spending months in the lockdown and eating home-cooked meals, you must be itching to go into your favorite café, restaurant, or diner. But will it be safe?
Going out to eat during the pandemic
Health should be a priority. Hence, even if things are reopening, you have to know what is safe for you at this time, mainly when the virus is still present.
Brian C Jensen: Exploring the idea of consuming outside food in the COVID-19 situation
Indoor dining
In this pandemic, everyone says that maintaining social distance is essential as it reduces the risk of virus transmission through respiratory droplets. If you sit inside for dinner or lunch, you will have to remove your mask.
The chances of spread become higher in the enclosed space with face covers down, and everyone chatting. But if you still decide to go out, make sure you do not feel sick or that you came across someone who had COVID-19 in the past few weeks.
When you sit inside, wear your mask throughout except only when you have to consume something. At the same time, please don't remove it when you talk to the restaurant staff, waiter, etc.
Outdoor seating
According to Brian C Jensen, the risks are considerably lower when you sit outside for dining. You can maintain a safe distance outdoors.
Also, there will be more air circulation because of the open-air arrangement. Still, when you eat in the open, it is necessary to adhere to basic guidelines.
For example, you should wear your face cover all the time and remove it only when you eat or drink something. And you should maintain a six-foot distance.
Takeout
Of all the dining options, it is arguably the safest. When you pick up your order, make sure to wear your mask and maintain social distance.
Also, don't step inside for pickup unless the food is ready to avoid a crowd while waiting. As far as the package handling goes, you don't have to worry too much as there is still not enough evidence of transmission of the virus through contaminated surfaces.
However, when you open a parcel, put your food on a plate, and discard the covers. Also, wash your hands before you eat. Maintaining hand hygiene is crucial.
During this pandemic, you should step out of the home for only necessary items. Otherwise, it is better to stay at home. Even if you go out, it is wise to follow CDC guidelines for COVID-19. Face covers and six-foot distance are the two most vital steps.
Plus, avoiding any crowd for your safety is also essential to practice. These measures will reduce the risk of getting infection to a great extent.
Wrap-Up
So, if you miss the tasty outdoor food, opt for takeaways or at least outdoor seating. The less you expose yourself to the virus, the better it will be for your health and well-being.
Also, make sure you don't make frequent trips—the less, the better until a vaccine is created.
Disclosure: In the spirit of full disclosure, DIYactive.com may be compensated in exchange for featured placement of certain reviews or your clicking on links posted on this website.