Cloth Face Mask For Covid-19
Panic-stricken and baffled, that is how we welcomed the year 2020 and the novel coronavirus. To halt its rampant spread, CDC published guidelines for wearing face masks, claiming the act to be a social responsibility.
Cloth Face Mask
As expected, reusable face masks with filter have considerably helped slow down this air-borne infectious disease from spreading.
Research has revealed that this virus has an unpredictable incubation period that can go up to 14 days. Therefore, patients cannot detect that they are COVID carriers until they develop symptoms.
It is also possible for people to be asymptomatic and infect others without ever discovering. Hence the rule of wearing the mask in public became universal, with the only exceptions being – two-year-olds and people with breathing difficulty.
Why should you follow face mask culture?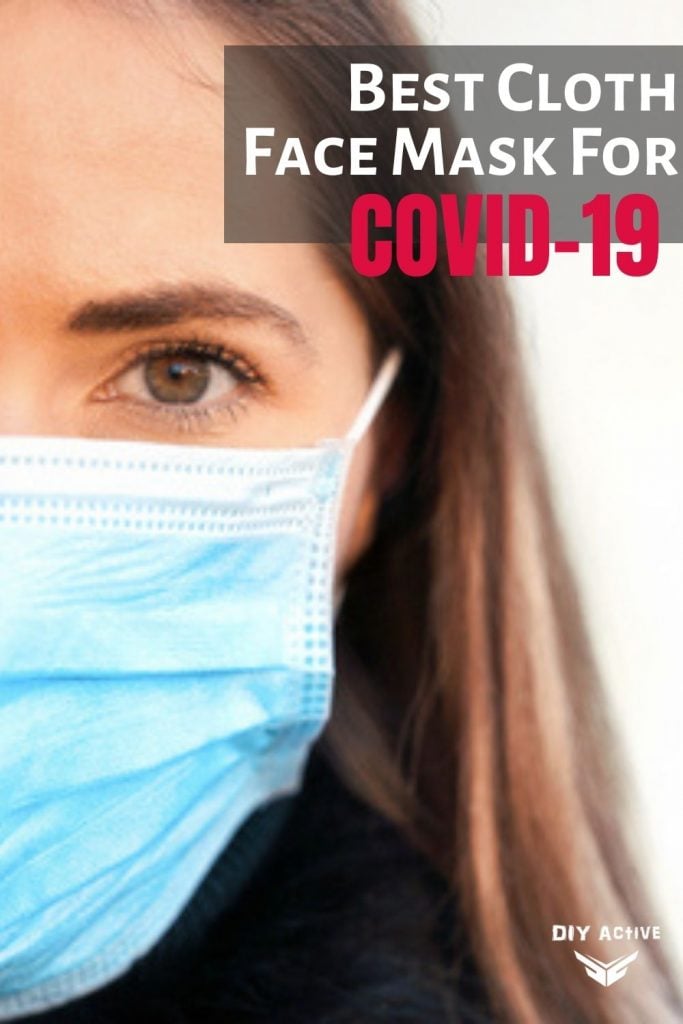 Face masks act as a barrier when you go out in public and prevent you from contracting the disease. They keep you and others around you from contaminating the environment with COVID-19 germs.
By this time of the year, we have perfected the practice, and now everyone wears face masks whenever going out in public, for the most part. Ideally, it is required to wear a new face cover each time you go out and dispose of it immediately after use.
However, this can be taxing on the pockets and create an imbalance in the demand and supply equation. Due to this reason, CDC has encouraged the masses to use cloth face masks and leave N-95 and surgical masks for health workers.
Per the CDC guidelines, your mask should fit snugly. Here are some other tips:
A snug-fit – loose covers cannot prevent the disease from spreading
Double layered – multiple fabric layers for increased protection
Washable and reusable masks – reduces waste
Based on these CDC guidelines, we bring you in this review guide the best cloth face masks that are an all-in-one product and hence our favorite.
With so many options out there, be sure to do your own research and find out which works best for you and offers you the protection and comfort you need! The option below is a great option but do your own research.
4inbandana Custom Face Masks
A perfect blend of affordability, effectiveness, and comfort, the 4inbandana face masks are leading products to guarantee relaxed breathing, safe interactivity, and public gatherings during the pandemic.
The face masks are made of 100% cotton and polyester material; they are light and airy and allow you to breathe easily. The wearers never feel suffocated, which is why the product is suitable for people who suffer from labored breaths.
Features
These face masks are washable and reusable. The quality material does not wear out quickly, and you can easily use it daily for a long time.
The face masks contain three filter chips that can effectively block the virus. The filter chips are replaceable, and the product brand advises that you replace them after five or seven days.
The elastic ear-loops are soft and comfortable. They contribute to a snug fit without pulling at your ears painfully. The ear loops secure the mask in place and provide ultimate protection against the virus.
The masks are available in two sizes – for adults and kids – and fit all people equally well.
The brand's most exciting feature is that it sells printed face masks making them a hot item of the year. You can have a face mask with a design of your choosing. The bright colors of the mask will light up your dull days. With these face masks on, you will surely get compliments wherever you go.
Wrap-Up
In times like these, it's our responsibility to protect everyone and the best cloth face mask can help do that. Do your own research and find one that fits you!
Images via Dreamstime.com.
Disclosure: In the spirit of full disclosure, DIYactive.com may be compensated in exchange for featured placement of certain reviews or your clicking on links posted on this website.