What to Look For In a Sports Chiropractor
By simple definition, a chiropractor is a healthcare professional who specializes in the diagnosis and treatment of disorders, diseases, injuries, and other issues affecting joints and neuromuscular parts of the body. They employ various techniques during the treatment, including manipulation, realignment, and manual adjustment.
Sports Chiropractor
To become a chiropractor, one requires undergoing special post-graduate training along with a certification program depending on the area of chiropractic they specialize in.
Today a majority of people are embracing natural, holistic healthcare alternatives. In the sports world, the demand for chiropractic services has been on the rise due to the need for assessment and diagnosis of sports-related injuries among athletes, which in most cases involve physical and imaging studies.
Considering how a simple injury can easily ruin an athlete's career, sports chiropractors are extremely important to aspiring stars in the sports world. But the big question is, how exactly do you go about choosing a good one?
Here are some tips on what to look for in a sports chiropractor.
1. Good Communication Skills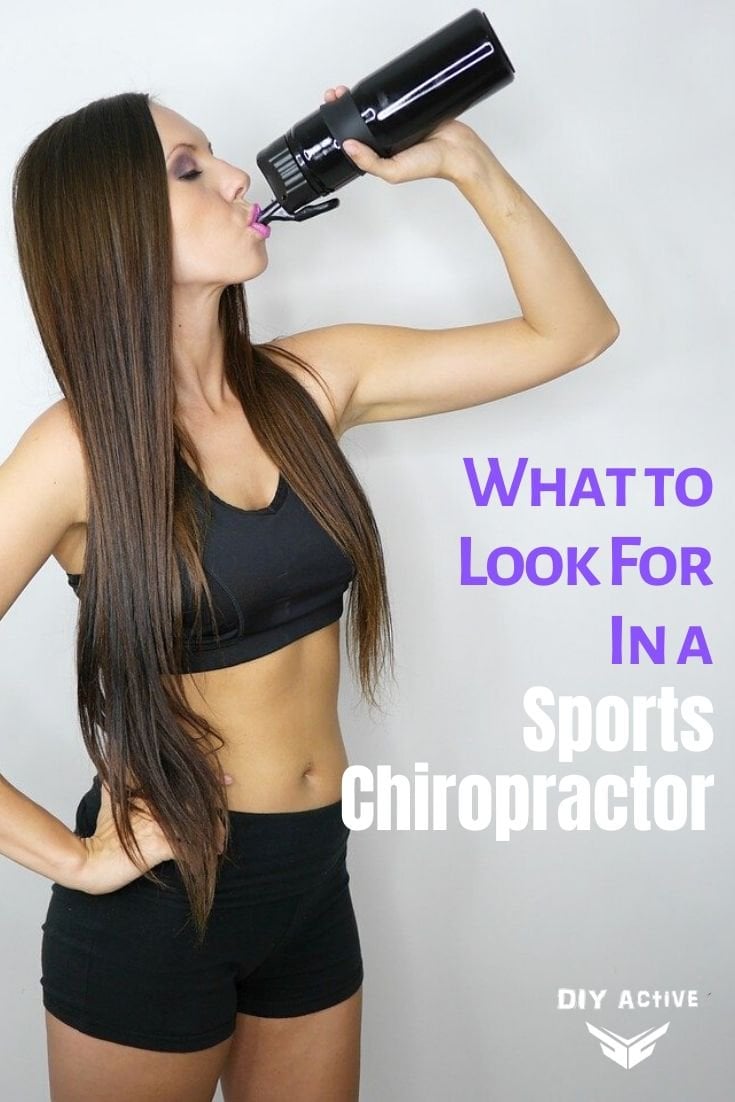 A good chiropractor will work closely and engage you to understand your medical history and the possible current concerns that have led you to look for his services.
Therefore, he should have exemplary communication skills. For instance, he should be able to clearly elaborate and explain the results of that digital x-ray he did on you. They must also ensure you are comfortable with the proposed plan of treatment.
Look for a chiropractor who will listen and respond to your needs, concerns, and worries. This will make you more at ease and confident as you progress with your treatment.
2. Good Reputation
Chiropractor's reviews can be overly helpful when looking for a chiropractor. The reviews on their website, as well as social platforms like Twitter, Facebook, and LinkedIn, can help you find out what their past and current patients have to say about their services.
It's always best to select a chiropractor with the most positive comments as this clearly indicates a good reputation. Remember, the chiropractor you choose can have a huge impact on your performance in the field or training room.
3. The Experience
A chiropractor with many years of experience has vast knowledge about the practice, unlike another one with a few years of experience. It's worthwhile to inquire how many sportsmen he has treated and how successful it was.
Some of the questions you should raise include, did the other patient suffer the same condition as yours? This will help you identify the best chiropractor based on your needs. If most of his previous treatments have been successful, then you can enroll as his patient.
4. Well Informed on Technology
Technology advancements have simplified many things these days, especially in the field of medicine. Therefore, it's advisable to look for a chiropractor who combines traditional forms of treatment with modern chiropractic care techniques.
The best chiropractors embrace modern technology. For instance, a chiropractor who uses modern tech like magnetic resonance imaging (MRI) will be able to identify a partial dislocation, share the experience of treatment with the patient, and make arrangements for care properly.
Look out for a chiropractor who is well informed on the latest techniques and research, so you are sure to receive the best possible care.
5. Quality Training
Nobody wants to be treated for their ailments by someone who is not qualified. Look for a chiropractor who has proper schooling for the best overall experience.
A good chiropractor must have a warm approach, high-quality coaching, and passion for his practice. Qualification is key while seeking a chiropractor. The professionals should be highly trained in an accredited medical institution or college that offers quality training in chiropractic care.
This will boost your confidence and trust in their services. Whether you're suffering from aches or pains after working out, and an adequately trained chiropractor will know the right approach for any issue you come with as an athlete.
The best ones provide highly specialized and unmatched services, they rarely have a shortage of patients, and they are always on demand.
Wrap-Up
Lastly, you'll want to look for a chiropractor who gives you a good bargain for your money. They should have reasonable fees for various kinds of treatment.
As a matter of fact, some chiropractors even come to your home or training facility, so you don't have to visit them anytime you need their attention. All in all, chiropractic care is an athlete's secret weapon, and the above few tips can help you choose a good one.
Disclosure: In the spirit of full disclosure, DIYactive.com may be compensated in exchange for featured placement of certain reviews or your clicking on links posted on this website.