Working Out With Hearing Aids
Today, many people are conscious about their well-being and would like to stay in good health, especially those who have special conditions. People nowadays would go to the gym frequently to do some workout to keep themselves fit and healthy. Those who are wearing hearing aids would do the same, but find themselves worrying about their condition and their equipment.

Working Out With Hearing Aids
Fortunately, manufacturers of hearing aids came up with a number of improvements, such as equipping the hearing aids with moisture and dust resistance.
This gives the users more confidence in wearing hearing aids during their exercise routines, allowing them to have a safer and more enjoyable workout experience.
How Wearing Hearing Aids During Workout Helps
With today's hearing aids improvements, it would be beneficial for those who will use their hearing aids during workouts. Hearing aids give advantages helping you maximize your workout program.
Increases Safety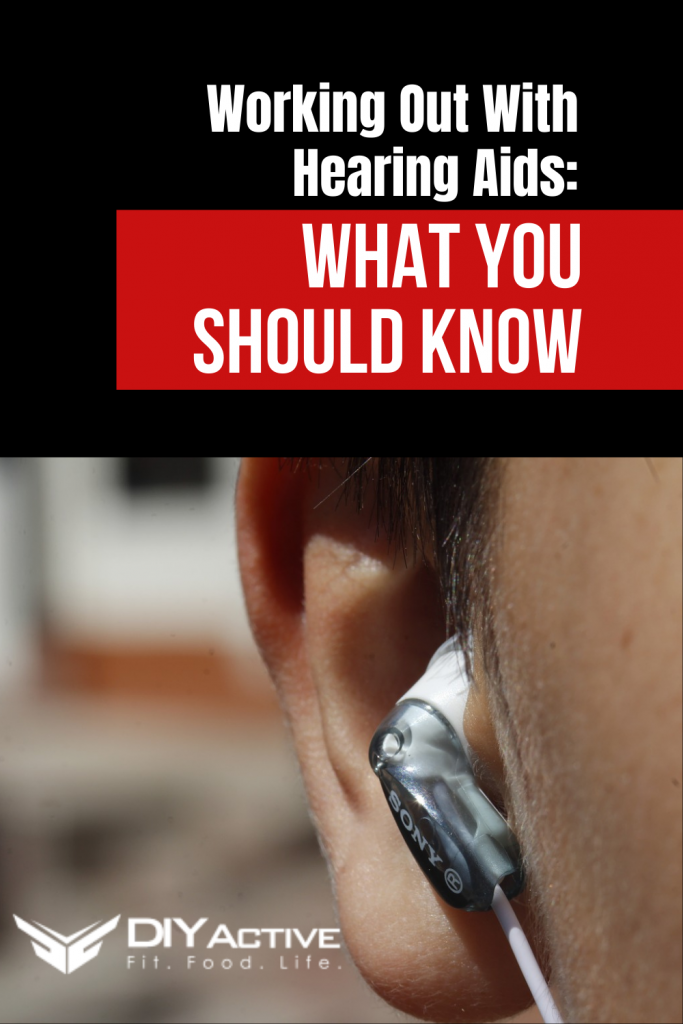 Wearing hearing aids gives the user protection from the surroundings. A user will be able to hear clearly and will be able to balance their body with every activity.
Our body needs all our senses to work correctly, which we need while working out at the gym, riding a bike outdoors, or playing other sports.
Hearing aids help those who are deaf or hard of hearing recognize other people around them, especially approaching vehicles and those with sirens.
Facilitates Communication
Whether a person is working out with a partner or playing team sports, hearing aids play a vital role in performing well with the activity.
To hear clearly, a person will have the opportunity to communicate appropriately, catch up with workout buddies, and improve social life.
Improves Connectivity
Most people love to work out while staying connected to their peers. Some would prefer listening to their favorite tunes as they do their routines.
Today's hearing aids allow those with hearing impairments to remain connected via Bluetooth, allowing them to stream music or connect to people. Yes, hearing aids can now be used as headphones.
How to Workout With Hearing Aids
Given all the benefits, it is safe to say that learning how to maintain your hearing aids is of utmost importance. Here are some ways you can make sure your hearing aids remain in their optimal condition:
Prevent Moisture
Whenever you work out, your sweat can damage your hearing aid. While most hearing aids can repel moisture, it does not mean that they will not rust later on. As such, it would help if you can use a sweatband to cover your hearing aids as you work out.
Secure in Place
Some people engaging in high-impact exercises or contact sports run the risk of dropping their hearing aids.
This is why it's necessary to find ways to secure them in case you need to do active exercises. For example, you can wear caps or lanyards to prevent the hearing aids from falling to the ground.
Practice an After-Workout Care Routine
It will also help if you can come up with a routine of cleaning out your hearing aids after each workout. Moisture build-up can cause bacterial growth, which can speed up corrosion. Dry them immediately after a workout.
At night, remove the batteries. Leave the battery door open so there won't be any trapped moisture inside.
It would also help always to inspect your hearing aids for any signs of damage to make sure it is in its best shape.
Wrap-Up
Hearing impairment is not an impediment to leading a healthy lifestyle. Follow these tips and enjoy your workout!
Disclosure: In the spirit of full disclosure, DIYactive.com may be compensated in exchange for featured placement of certain reviews or your clicking on links posted on this website.