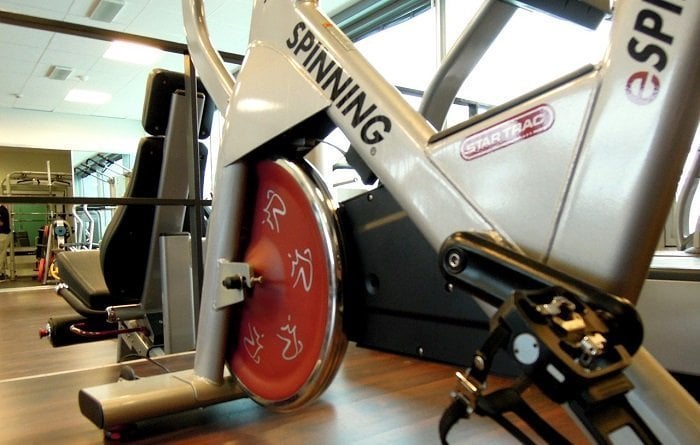 The Best Indoor Spin Bike
Not everyone is a gym rat. Nothing to worry about, there are other ways to get in shape. If you prefer to get sweaty somewhere other than in an enclosed public space, where's better than your warm, familiar home? Plenty of people choose to work out in their home base rather than the gym. It can be done relatively easily, especially if you have enough space (or a whole room) in your house to do so.
Indoor spin bike review
Depending on the mode in which you like to work out—there are tons of simple ways to get your cardio on, as well as yoga, Pilates, rowing, and even running in your own home.
You'll just need a good machine to do it. One of the best machines for that is the spin bike.
There are tons on the market that are not only good to use but keep you motivated towards a goal.
If you want to get in wave shape starting today and prepare for an epic summer of swim and surf, you should consider an indoor spin bike.
Why Bike Indoors?
First of all, why not? Biking indoors prevents accidents you may have on the road, gives you easy access to good exercise, keeps you out of the cold and rain, and gives you the chance to build your own resistance, instead of just starting with that enormous hill you know you'll have to conquer.
It's the best way to train for something bigger without totally wearing you out.
Looking for the road bike of your dreams but having trouble finding exactly what you want? Check out the authority bike website www.icebike.org.
Which Bike Should You Use?
There are a ton of indoor bikes on the market. Indoor spin bikes are another story.
If you want to have the motivation and intensity of an actual spin class, without the time commitment or room of fellow spinners, and let's be honest, the upsettingly aggressive spin teacher, you might want to try the bike without the atmosphere.
The Best Bike for It All – Peloton
The Peloton bike brings the spin class to you. The bike comes stock with a touch screen that streams live studio classes (and it's sweat and smear-proof because you're going to get that sweaty) and is very easily adjustable whether it be height, weight, or resistance. Nothing is worse than riding an uncomfortable or ill-fitted bike.
Bonus points: You won't have to assemble the bike yourself. It comes with a professional assembling team who will do it for you.
Full disclosure: This bike is going to be the most expensive thing you buy in a while, so you better use it!
Best for Your Budget – Progear 100S Exercise Bike
While this is still definitely an investment when it comes to gear, it won't break the bank and you'll be getting the most of your money.
You'll get all the accessories you'll need: an LCD screen that will help you see your heart rate, distance traveled, time, speed, and a water bottle holder for your much-needed hydration.
Bonus points: This bike is exceptionally well-reviewed by users if you're into a recommendation.
Wrap-Up
While these are only a few options, the number of brands out there can be incredibly daunting. Make sure you do your homework and get the one that meets your needs and start getting your cardio on!
Disclosure: In the spirit of full disclosure, DIYactive.com may be compensated in exchange for featured placement of certain reviews or your clicking on links posted on this website.