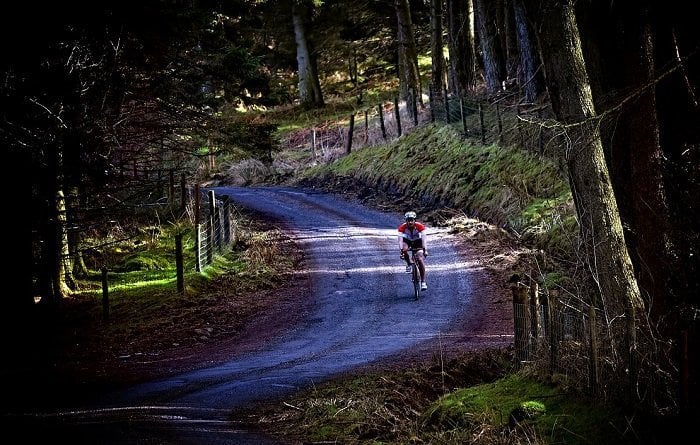 How to Exercise Outside the Gym
It's an age-old question that plagues us all: to commit to the gym membership or not to commit? Many of us want to accomplish our fitness goals but would rather not spend our time cooped up in a walled enclosure. Others want to exercise regularly but would prefer not to commit to a monthly or annual membership.
Ready to exercise outside the gym?
Luckily, there are countless ways to attain fitness goals without a gym membership. Here are just six ways to get exercise outside the gym!
1. Explore Your Surroundings Through Running
Running is the oldest form of aerobic activity. There's a reason it stands the test of time: the health gains achieved through running are innumerable. In fact, a 2017 study by Progress in Cardiovascular Diseases discovered that running just four hours every week can add years to your life.
Even more so, you don't need a treadmill to take advantage of running. In fact, it is a versatile sport that you can do almost anywhere — whether you're in the suburbs, the city, or even the desert!
So, go out, get some fresh air, and take advantage of the natural treadmill outside. Your body will definitely thank you later!
2. Take Your Bike Out for a Spin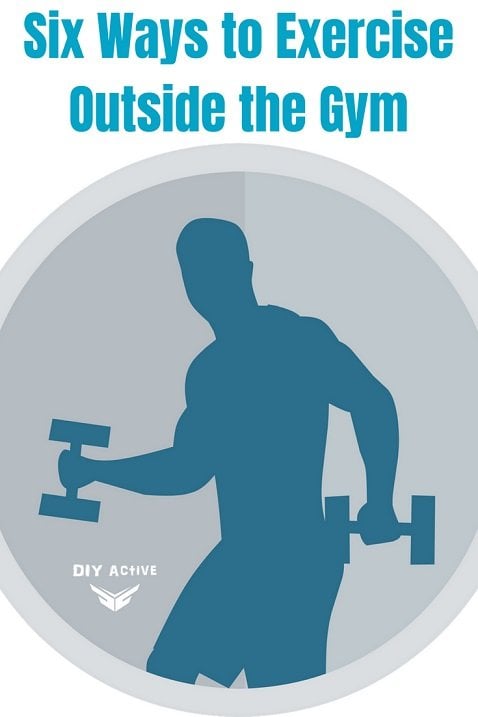 If you're looking to enjoy the outdoors and work on your aerobic fitness, why not try biking? It's a great all-over workout that combines aerobic activity with resistance training. You'll find that just thirty minutes on your bike every day can drastically improve your health and wellbeing
If you don't own a bicycle just yet, there are countless aids to help you compare your options. Whether you're looking for foldable commuter bicycles or the 8 Best Mountain Bikes Under $1000, the internet can help you find what you need!
3. Surf the Internet for Free Exercise Videos
If you love workout classes — but hate leaving your house — you can take advantage of an online class like PulseHIIT! The internet is filled with millions of easily accessible workout videos. From intermediate yoga to beginner Pilates, these videos span every category and level of difficulty possible.
Even better, the majority of these videos can be accessed free of charge! Just search for what you're looking for, and the internet can provide a workout for you to do from the comfort of your home.
4. Swim Some Laps
Going to the pool is not just a leisurely activity. Swimming is actually one of the most efficient physical activities you can do. This is because it combines cardio, resistance training, flexibility, and breath control.
It accomplishes all these things while still remaining a low-impact activity. This means it places little stress on your joints and muscles. So, feel free to take advantage of this next time you're at your local pool, beach, or lake!
5. Join a Recreational Sports League
Who says burning calories shouldn't be fun? You can get great exercise when you take part in a recreational sports team.
There are a ton of local divisions you can join, or you can simply organize your own! Get your co-workers together and create a softball division. Or take bonding time to the next level and start a family bowling team.
When you enter competition and camaraderie into your workout regimen, it will cease feeling like exercise. It will just feel like fun!
6. Traverse the Waters Through Rowing
Why use a rowing machine, when you can go rowing in real life? If you want to incorporate this into your workout regimen, there are a myriad of affordable classes and clubs you can join.
Rowing is an intense workout that goes easy on your lower body's joints. This allows you to create a full-body experience while still being kind to your ankles, hips, and knees.
Rowing is also a great way to establish relationships and meet people. While a machine is a solitary activity, real-life rowing encourages teamwork and interaction. So, feel free to take to the waters, and get a great workout with your new rowing friends!
Wrap-Up
Now, are you ready to get up and get outside? It's time to take your lifestyle outside, breath in the fresh air, and get fit!
Hurry, the great outdoors is waiting!
Disclosure: In the spirit of full disclosure, DIYactive.com may be compensated in exchange for featured placement of certain reviews or your clicking on links posted on this website.