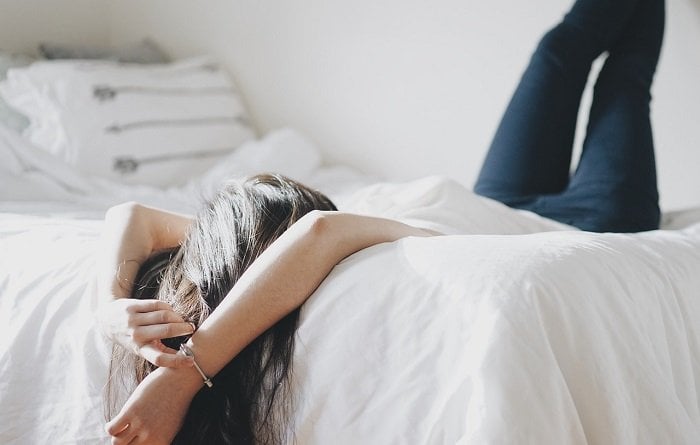 Apps to Help You Sleep Naturally
Nowadays, many people suffer from insomnia. This is a big deal because we all know about the plethora of benefits associated with a good night's sleep. In order to promote well-being, the American Academy of Sleep Medicine and Sleep Research Society suggests that adults should sleep at least 7 hours per night on a regular basis.
Sleep naturally with these apps
Luckily, technology is proving to be a lifesaver as the market is flooded with a variety of sleep apps that can streamline your sleep routine.
To save you time, we have cherry-picked several sleep apps, some with artificial intelligence, that is built by skilled app development companies.
All these apps are helpful for monitoring your sleep cycle providing you with ways to improve it in order to help you sleep naturally. Let's look at ten of them.
1. Sleep Cycle
This app is free and can function seamlessly on both iOS and Android platforms. Sleep Cycle evaluates your sleep patterns by tracking your sounds and vibrations when you are sleeping.
By analyzing the data, the app can conclude the sleep state which you are in such as deep, light, or dreamy. Sleep Cycle can also wake you up at the right time so that you don't have to spend the whole day feeling sluggish.
The app has an intuitive dashboard that provides you with graphs showing the quality of your sleep.
Also, it's an app that's extremely easy to use and hassle-free with comprehensive reports which are helpful in envisioning your sleep cycles.
Learn more here.
2. Relax Melodies
It's an app that has an extensive community of 35 million users who are trying to bid adieu to insomnia.
Relax Melodies is available for free on both Android and iOS platforms but there are a few in-app purchases available in case you need to expand your library.
The app comprises over 100 soothing sounds with relaxing melodies and guided meditations that can help you sleep within a few minutes.
Relax Melodies allows users to create and customize sounds in accordance with their interests. Also, there are several pre-installed sound combinations accessible that are shared by the people in the community.
Learn more here.
3. Calm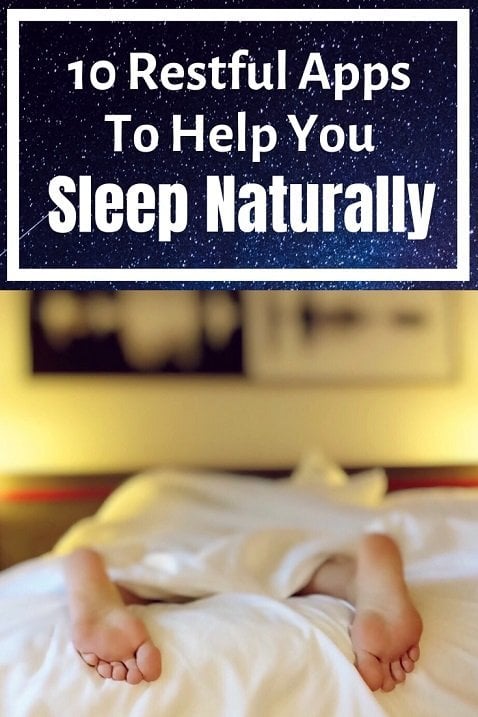 This app can take you to the land of peace, soothe your mind and make you fall asleep quickly.
Calm has more than 100-bedtime stories and guided meditation sessions to curb the anxiety a user might have before going to bed.
These stories and sessions are available in different lengths from 15 to 40 minutes so that you can easily pick one in accordance with your mood and listen to it in order to sleep naturally.
Also, you can find the great American actor and producer Matthew McConaughey reciting an original story which is extremely comforting to the ears.
Learn more here.
4. Pillow
Ready to sleep naturally? Here you go! It's a free sleep tracking and analysis app specifically designed for the iPhone with an intuitive and clean interface.
Basically, Pillow is the alarm clock that can monitor the quality of your sleep and helps you improve it. Also, you can use this app to analyze your heart rate.
At the forefront of healthcare mobility, Pillow monitors several other metrics such as blood pressure, weight, alcohol consumption, etc. in order to understand their impact on your sleep cycle.
You can easily set up a wake-up time and the app can wake you up at the best time by analyzing your sleep data.
Learn more here.
5. Sleep Time
It's an efficient sleep tracking app available for both iOS and Android platforms which monitors your sleep without using your Fitbit or Apple Watch.
Sleep Time records your sleep with the help of your smartphone and with the help of sensors it analyzes the movements and sounds during sleep.
It presents the data in easy-to-understand charts so that you can compare it and track your sleep quality monthly, weekly, or annually.
Learn more here.
6. Pzizz
It's a beautiful app with a soothing appearance that can provide you with either a power nap or a full night deep sleep.
Pzizz is freely available on iOS and Android with several customized sound sequences perfect for each stage of the sleep cycle.
You can take their 7-day sleep challenge prior to unlocking the premium version. Also, there are a few in-app purchase options available to help optimize your sleep routine.
Learn more here.
7. Apple Bedtime
As the name suggests, it's an iOS sleep app that can give you great control over your wake-up time.
Apple Bedtime has an interactive interface that allows you to set how many hours you want to sleep, on which days you want your alarm to be off.
Based on the data, the app will give you the exact time when you should be heading towards the bed in order to complete your sleep and wake up at the time that you have set.
Also, the app has a feature that sends the user push notifications before bedtime on a regular basis.
Learn more here.
8. Digipill
It's a free and responsive sleep app that performs seamlessly on both iOS and Android devices. But there are certain in-app purchases available in case you want to explore advanced features.
Digipill helps insomnia by recommending guided meditations to soothe a person in a specific situation and even supplements.
You can easily integrate this app and use it with your exclusive Apple Watch.
Learn more here.
9. Night Light And Lullaby
This app is specially built to cater to young kids. They won't go to bed with some guided meditations or soothing sounds.
Therefore, you can use this app to turn your iOS or Android device into a bright night light full of vibrant colors that you can customize. Also, it has multiple tracks to calm down the children and make them fall asleep.
Learn more here.
10. AutoSleep
It's a sleep app that is created for the Apple Watch that can be your best partner in analyzing the sleep cycle and letting you know the actual quality of your sleep.
AutoSleep can work best with Apple Watch but it can also be integrated with the iPhone and iPod touch to offer similar functionality.
Learn more here.
Wrap-Up
These sleep apps are superlative in quality and performance.
Note: you can also get the YouTube Vanced APK Download for quality videos without the ads!
They are extremely handy and valuable for anxious, stressed, and insomniac people who want to calm their minds and let their bodies rest and sleep naturally.
Latest posts by Anubhuti Shrivastava
(see all)
Disclosure: In the spirit of full disclosure, DIYactive.com may be compensated in exchange for featured placement of certain reviews or your clicking on links posted on this website.