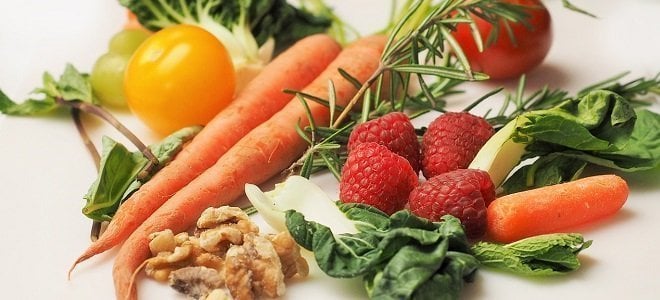 Superfoods for Losing Weight
When it comes to your diet and losing weight, superfoods can help you speed up your metabolism and jumpstart your healthy lifestyle. Check out these superfoods you need to add to your diet for losing weight or just being healthy!

What is a superfood?
According to the superfood definition by Oxford Dictionaries, a superfood is: "A nutrient-rich food considered to be especially beneficial for health and well-being".
While superfoods alone won't be enough to help you shed those unwanted pounds, they will help provide you with the proper nutrients and minerals needed to get your body on a healthier track.
Below are some of the top 10 superfoods that will provide your body with the fuel it needs to help you reach your fitness goals.
When combined with a customized fitness plan from a qualified weight loss coach, they are a powerful boost to your weight loss effort.
1. Kale
When you think of superfoods, Kale is probably the first thing that comes to mind. It's no secret that dark green vegetables are nature's best sources of key nutrients, and Kale is the most well known. Kale is a superfood packed with vitamins A and K, as well as a large amount of calcium.
If you're not a fan of salads, try blending it up in a smoothie to get your daily dose of green superfood power.
2. Blueberries
If fiber is missing in your diet, you might need some blueberries in your life. One serving of blueberries can contain up to 14% of the recommended daily fiber intake and up to 24% of recommended vitamin C levels.
Blueberries also have the power to lower blood pressure, which will help you recover faster after workouts, making this a necessary part of our list of superfoods for weight loss.
3. Grapefruit
Grapefruit may be a bitter cousin in the citrus fruit family, but it tops the list of worthwhile superfoods for losing weight. The natural acidity of grapefruit can help increase metabolism, which in turn will help you burn more calories when you incorporate your healthy diet into your fitness regime.
This superfood is also very high in vitamin C, making it excellent for fighting off any unwanted colds!
4. Avocados
If you think guacamole is the only way to get your regular dose of avocado, think again. With creative nutritionists taking over the Internet (via Pinterest), there are countless ways to enjoy a healthy serving of avocados.
According to dietician Marina Chaparro, Avocados can "Help you feel fuller due to the high concentrations of fat and fiber", which makes them a great addition to the list of superfoods for weight loss.
This green fruit is loaded with monounsaturated fats, which can help improve cholesterol. Avocados also provide 2.9 g of protein per cup and will taste amazing on top of whole-grain toast or with your next homemade burrito bowl.
5. Broccoli
When your mom told you to eat your broccoli, she may have been on to something. Dark, leafy vegetables are amazing sources of natural vitamins and minerals and broccoli is no exception to this rule. This cruciferous vegetable is an excellent source of vitamin C and naturally occurring folic acid.
You will also find vitamins A, K, calcium, fiber, beta-carotene, and plenty of other antioxidants in this delicious snack. If you aren't a fan of raw broccoli, try steaming it for a different taste and texture.
6. Chiles
When you think of superfoods for weight loss, chiles might not be at the top of your list. But, some research indicates that turning up the heat in your meals can help speed up your metabolism and fuel quicker, more effective weight loss.
7. Beans
All of you plant-based eaters know that beans are amazing sources of natural protein. With so many different options (garbanzo, black, kidney, white, etc.), it's easy to enjoy them with almost any meal.
A few major benefits to beans aside from the large amount of protein they contain are richness in fiber, low fat and sodium contents, and high amounts of iron, magnesium, and certain B vitamins.
A food that provides you with key vitamins and minerals while serving up a healthy dose of protein is definitely worth the hype.
8. Almonds
Another natural protein powerhouse, almonds are the perfect snack to eat raw or sprinkle all over your next green salad. There are approximately 2.5 grams of protein in 10 almonds, says the U.S. Department of Agriculture Nutrient Data Laboratory.
Couple that with the fact that these nuts are great sources of healthy fats, and you've got a delicious, timeless superfood.
9. Quinoa
Quinoa is a new addition to the superfood family and has grown in popularity over the last few years. It is a grain that hails from Indonesia and is a great all-around source of many vital nutrients.
One cup of cooked quinoa has around 8 grams of protein, 5 grams of fiber, and a variety of different minerals like magnesium, phosphorous, copper, iron, zinc, and potassium.
10. Chia seeds
Following in the footsteps of quinoa, chia seeds have also shown a rise in interest over the last few years. Chia seeds are a great way to get fiber (nearly 11 grams per ounce), as well as other minerals similar to those found in quinoa.
One ounce of chia seeds also has around 4 grams of protein, and these tiny little superfoods will be great on top of your morning oatmeal.
Wrap-Up
Superfoods are great additions to a healthy diet especially when you are losing weight.
Many of the commonly recognized superfoods are filled with healthy fats, natural protein, and a plethora of vitamins and minerals.
Including them in your diet can help you feel better in the long run, while also helping you improve and achieve your weight loss goal.
Eat well and exercise regularly – two of the main weight loss ingredients a coach will recommend. So get to it!

Latest posts by Dr. Angie Sadeghi
(see all)
Disclosure: In the spirit of full disclosure, DIYactive.com may be compensated in exchange for featured placement of certain reviews or your clicking on links posted on this website.