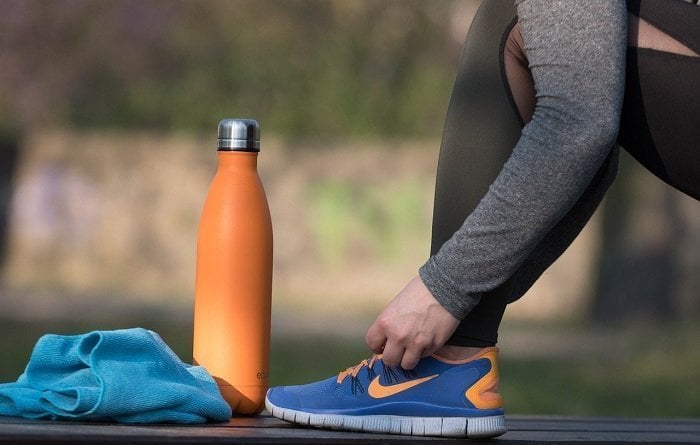 Recovery Supplements to Keep You In the Game
You just dominated your workout and are feeling amazing, right? You know what's coming though, the DOMS (delayed onset muscle soreness). Or you've had a rough past few days and late nights. Want to get over the soreness, fatigue, or drowsiness? Can supplements help?

Step up your game with these recovery supplements
We know what you mean. That's why we checked out 3 workout recovery supplements (and recovery in general) to help get you back in the game as quickly as possible. Recover smarter, not harder, right?
Check out these three workout recovery supplements that we tested.
Want to take your recovery to the next level? Give O2 Sports Recovery Drink a try. It has 7 times the oxygen of tap water and an electrolyte profile modeled off an IV drip… seriously, it will refuel you!
While we normally aren't big fans of drinks like this, as our friend over at Survival Legion, Rich Beardedn said after trying the Orange Mango flavor, "Nice refreshing flavor and no funky after taste and enough caffeine to get you going again. This recovery drink will get you ready for your next workout in no time."
It's refreshing and not overpowering! It helps you process toxins and accelerates recovery so you can spend more time on those gains and getting after them!
This was truly interesting to us and sort of weird when we first got our hands on it but after more thought, it makes sense!
Add it to any drink to give your body the nourishment it needs to keep going. This organic mushroom powder supports positive inflammation and energy replenishment. Simply mix into your favorite post-workout smoothie to enjoy the benefits!
Want a little more pep in your stop in the morning? Add a scoop of this to your coffee to help you recover and energize you for the day. It really does blend effortlessly into smoothies, shakes, and more.
It's great for energy and mental clarity and contains 10 grams of MCTs (medium-chain triglyceride) in a single serving while boosting gut health to supply pure, clean pre-and post-workout fuel.
This product is Keto Certified, paleo-friendly, USDA Certified Organic, Non-GMO Project Verified, Certified Vegan, naturally gluten-free, and free of dairy, corn, soy, palm oil, and hexane. That's a lot of things, right?
It comes in 5 flavors: Classic, chocolate, vanilla, matcha, and turmeric.
Wrap-Up
There you have it. Three recovery supplements to help you get over those grueling workouts or late nights.
When it comes to any supplements, make sure you get cleared by your doctor beforehand. They can be a great way to take away the soreness and take days off of your recovery!
Disclosure: In the spirit of full disclosure, DIYactive.com may be compensated in exchange for featured placement of certain reviews or your clicking on links posted on this website.