Adjust After Weight Loss
Although society may tell us that losing weight will solve all of our problems, this simply isn't the case. Whether you've been trying to lose weight for health reasons or have lost weight as a result of illness, adjusting to the change can be difficult – both physically and mentally.
How to adjust after weight loss
For some people, weight loss leads to better self-esteem. But for others, the complete opposite is true. From struggling with loose skin to losing your sense of style, there are all sorts of factors that can affect your confidence.
These feelings are so common that many psychologists now recognize 'post-weight-loss depression' as a real condition.
If you've been struggling to adapt to your weight loss, read on. We'll give our top 3 tips for how you can re-find your confidence and embrace a happier, healthier outlook after weight loss.
1. Listen To Your Body
Nobody knows your body better than you. In the months following your weight loss, it's important to make sure that you're honoring what your body needs and not letting negative self-talk alter your perspective.
One of the best ways to do this is finding a form of exercise you enjoy doing. Whether it's yoga, weightlifting, or even dancing to music in your living room, choose an activity that makes you feel good.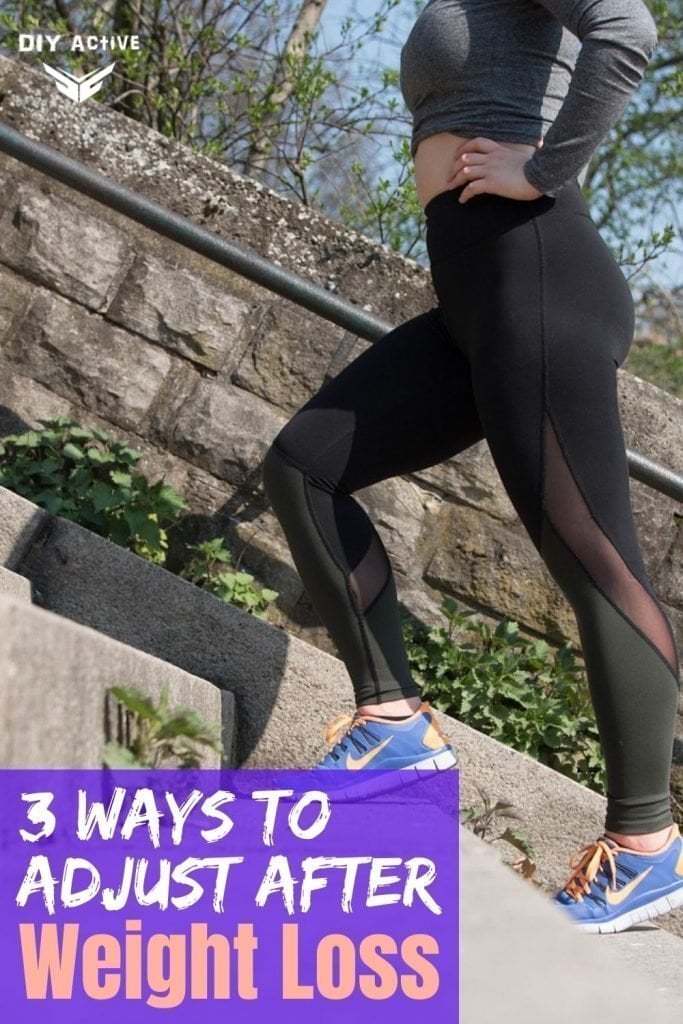 This will help you shift your focus away from your weight and towards your wellbeing while feeling the benefits of the endorphins ('happy chemicals') which your body releases during exercise.
Exercise is also a great way to help tone any loose skin if you aren't interested in pursuing surgery. Wondering if a procedure such as a tummy tuck could help boost your confidence? Learn more from your doctor or reputable plastic surgeon.
2. Organize A Wardrobe Consultation
If weight loss has left you feeling lost when it comes to fashion, why not organize a professional wardrobe consultation? This can be a really positive experience, helping you to find a sense of style that makes you feel great.
Lots of large department stores offer this service, but if you're not feeling ready to explain your insecurities to a stranger, bring your most trusted (and fashionable) friend on a shopping trip instead.
After a dramatic weight loss, it can be easy to feel disassociated from your body, especially if your old clothes no longer fit.
Finding a new outfit that really boosts your confidence is a great way to start feeling better in your own skin. You'll have your friend there for support. You'll have a second opinion from someone that knows you best.
3. Focus on Nutrition
One of the most important ways to take care of your physical and mental health after weight loss is to make sure that you're fully nourished. You've done the hard work, and now you don't have to obsessively calorie count as much as before.
Focusing on nutrition rather than calories will help you channel your energy into something positive.
Whether you speak to a professional nutritionist or simply research the best food plan for your lifestyle, it's crucial to make sure that you're getting all the vitamins and nutrients you need for a healthy diet.
Don't forget to always drink enough water – around 1.5 liters every day. Not only does drinking water help to improve the condition of your skin, organs, and overall health, it can even help to reduce weight fluctuation over time. This makes it easier for you to maintain your healthiest weight.
Wrap-Up
Whether it was sudden or the result of hard work, we hope this article has shown you some simple steps which can help boost your confidence and promote good health.
Remember to stay motivated with fun exercises and the company of others; you're not in this experience alone.
Disclosure: In the spirit of full disclosure, DIYactive.com may be compensated in exchange for featured placement of certain reviews or your clicking on links posted on this website.