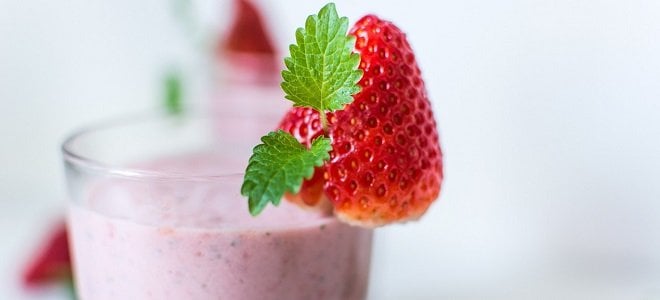 Muscle Building Shakes: Order Up
We get asked about a lot: what are some good shakes for muscle building? Well here you go: the shakes you see below would be great for muscle building (but maybe not so much when it comes to fat loss). So if you're looking to bulk up this winter, check out these awesome recipes!

Muscle Building Shakes
Are you looking out for ways to build strong and toned muscles?
Of course, a strict workout schedule is necessary for that, but exercise alone is not enough. You would also require a protein-rich diet as proteins are essential for the growth, repair, and development of muscles in addition to other body functions.
A protein shake is often preferred by most bodybuilders to provide them with the required amount of protein and other nutrients too. In order to make the same kind of high protein, muscle-building smoothie, you might mix a banana or peanut butter along with some flavored powder and blend them all with milk.
The result is a weird-looking, often a non-palatable drink.
So, why not follow a particular muscle-building smoothie recipe, where you know the exact quantity of things to be added for the protein shake to become exotic, flavorful, and visually appealing?
Here, we have a few with the list of ingredients and helpful instructions to provide you nourishment in the recommended amount of proteins in a delectable manner.
Hot Cocoa
A cup of hot cocoa before sleeping will not only provide much-needed relaxation to the tired muscles of the entire day, but the cottage cheese in this particular recipe will also give your body the slow-digesting protein that will help with muscle repair and build up.
Ingredients:
A cup of fat-free milk
1 scoop of whey protein (chocolate flavor)
A pack of sugar-free chocolate for hot cocoa
Half cup of low-fat cottage cheese
Heat milk, but do not boil it. Pour it in the blender along with all the above-mentioned ingredients. Blend it until smooth. This drink provides you with 44 g protein, 275 calories, 20g carbs, and 1g fat.
Peach and Cream Smoothie
Peach and cream shake is another delicious beverage that is going to be loved by everyone who is looking forward to building a muscular body. Besides providing you with the essential proteins and carbs, this smoothie taken right after your workout session will offer a little fiber to your body.
Ingredients:
2 cups of peaches (juice them)
A quarter cup of yogurt (fat-free)
2 scoops of whey protein (vanilla flavor)
1⁄2 cup orange juice
Put all the above-mentioned ingredients in a blender and blend them until smooth. This smoothie offers 430 calories, 28g protein, 44g carbs, 4g fiber, and 2g fat.
Root Beer Float
This is yet another yummy shake for your protein requirements in muscle building. Just be careful as you will need a much bigger glass than your normal one used for smoothies as this shake will be extremely frothy. It is recommended to be taken after your workout session.
Ingredients:
A scoop each of whey protein and casein protein (both vanilla flavors)
Half cup of fat-free yogurt (vanilla favor)
One and a half cups of root beer
Mix protein powder and yogurt together in a separate bowl. Add protein powder slowly to avoid clumping and keep on stirring properly and carefully. Take a large glass and pour root beer into it. Add yogurt mixture into the glass but do not stir. This frothy milkshake offers 450 calories, 49g protein, 59g carbs, 1g fat, and around 1g of fiber.
Strawberry Shortcake
If you happen to be a strawberry lover, then you are going to love this smoothie. Not only will this yummy shake provide you with the much-needed protein, but will also keep you full for a long time. You can drink this strawberry shortcake any time of the day.
Ingredients:
One and a half cups of frozen strawberries
1 tablespoon of strawberry preservative (100% all preserve)
A cup of vanilla almond milk (sugar-free)
Two scoops of whey protein (vanilla flavor or cookies and cream flavor)
Collect all the above-mentioned ingredients and blend them together until smooth. This tasty shake provides you with 440 calories, 50g proteins, 38g carbs, and 5g fats.
Orange Creamsicle
This protein shake will provide you with an adequate amount of proteins along with Vitamin C and fiber. Recommended to be taken in the morning before a workout, this shake provides the required energy during the workout session. The only thing to be taken care of while preparing the orange creamsicle is that you need to make sure that you get real orange juice, fibrous if possible.
Ingredients:
A cup full of orange juice
A scoop of whey protein (vanilla flavor)
Half cup of fat-free yogurt (vanilla flavor again)
Put together all the above-given ingredients and blend them together until smooth. This shake offers 350 calories, 29g protein, 48g carbs, 1g fat, and 2g fiber.
Wrap-Up
Although many people think the best supplements for bodybuilding (like HGH energizers) should be considered taking protein shakes along with them is a good strategy when it comes to muscle building.
These above mentioned protein shakes can be easily prepared at home in a very cost effective way.
[
Editor's Note:
To help determine how much protein you need post-workout you can read one of our former articles:
Post-Workout Nutrition
.]
---
Nick Wilson is a freelance writer and fitness enthusiast at heart, loves to spend his time with family, friends and enjoys sharing tips and advice online. Recently he is working for Health Care mainly covers topics related to workouts, fitness, and health. He blogs at HGHEnergizerPlus.com where you can find the best HGH supplements for bodybuilding

Latest posts by Josh Anderson
(see all)
Disclosure: In the spirit of full disclosure, DIYactive.com may be compensated in exchange for featured placement of certain reviews or your clicking on links posted on this website.