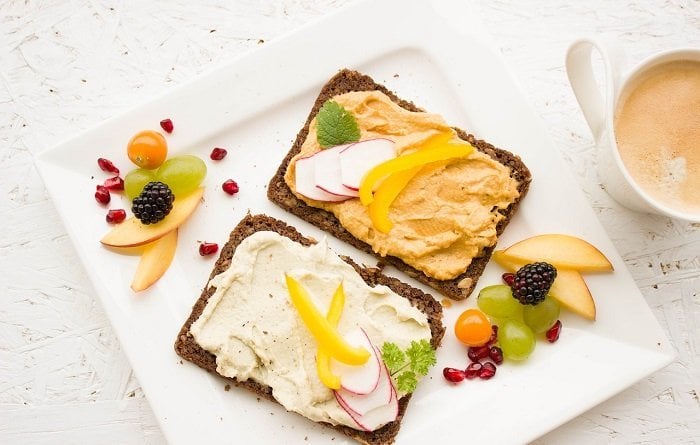 Your Best Foods for Breakfast
Breakfast is the most important meal for the day, a nutritionist says. It breaks your fast after a full night of rest, kicking your metabolism to work right away and not to hold your food too long. Breakfast improves your concentration, prevents weight gain, and puts you in a better mood.
Ever tried these best foods for breakfast?
Despite knowing that, we all still like to skip breakfast.
Sometimes, we just prefer those additional minutes of sleeping instead of eating. Sometimes, we simply don't have the time. Not to mention, breakfast is often the most boring meal ever, so we don't want to bother. Breakfast is a quick cereal, toast, bread…etc.
But, what if I told you that breakfast is more than that? What if I told you breakfast is the time to experiment with a new meal? No time? Nonsense! Here are fifteen foods you've never eaten for breakfast before that you can still make in less than 30 minutes.
1. Misoshiru
Misoshiru, or miso soup, is a typical menu in Japanese breakfast. It is a soup, with miso-based broth and various fillings, usually consist of tofu, mushroom, and wakame (seaweed).
Miso is fermented bean paste, which you can find easily in an Asian market. All you need to do is dissolve one or two spoons of miso (depend if you want it light or heavy) on broth, simmer, and put in the various filling.
2. Gyeran Jjim
Gyeran jjim is Korean steamed silken egg. In Korea, it is served as side dishes but it is also suitable for your breakfast menu. Whisk three eggs and add water with a 1:1 ratio.
Put any filling you want, from bacon, chicken, spinach, carrot, mushroom, leek, and so on. Put it in a ceramic bowl and steam. When it's finished, you will have a bowl of savory and silky, flan-like egg dishes.
The egg will give you 13 essential nutrients you need for the day, including protein.
3. Shaksuka
If silken tofu is not your thing, try this Moroccan egg dish, shaksuka. It is egg poached on tomato sauce.
All you need to do is heat a pan of tomato sauce, wait until it is almost boiled, and cracks some eggs on it. Not only the egg provides you with protein, but the tomato will fill you with fiber.
4. Changua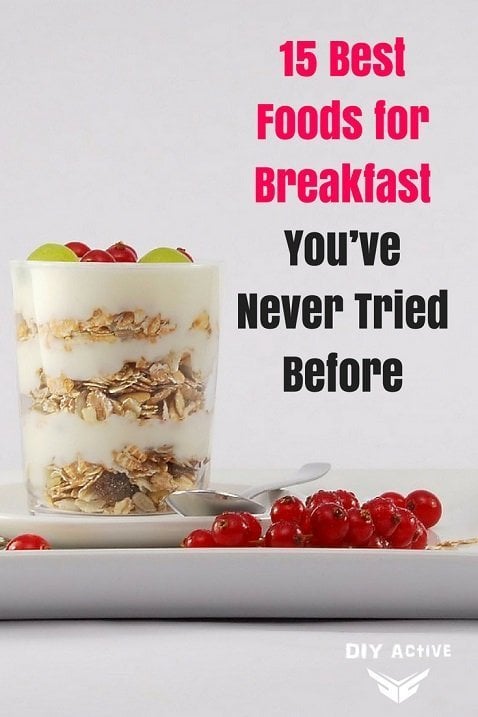 Changua is what Colombians call their egg soup. But, it's not your usual egg soup because the broth is made from milk! Saute some onions until they're transparent, then add milk and water. Crack the eggs inside the milk broth and add a hearty amount of celery. Eat the soup with some bread on the side.
This delicious and nutritious breakfast is foolproof!
5. Bubur Ayam
If your stomach doesn't like to be filled with food so early in the morning, you need to pacify it with softer food.
Indonesian chicken porridge, bubur ayam, is the perfect food for that type of stomach. Just cook some rice in the rice cooker, with a rice: water ratio of 1:4. Add salt and throw in shredded chicken, peas, and leek. Turn on the rice cooker and leave it while you take a shower or dress up.
When you're done, a hearty bowl of chicken porridge is ready to enjoy. Tip: Indonesians love to substitute 1/3 part of the water with coconut milk to make it more savory.
6. Agedashi Tofu
Tofu for breakfast? Why not! Japanese nailed it with their agedashi tofu. Usually, agedashi tofus are served as side dishes, but why not have them for breakfast?
All you need to do is steam firm tofu, put it on a plate, and drizzle it generously with soy sauce. Sprinkle some chopped green onion or other spices of your choice on top, and you're done!
7. Gallo Pinto
Gallo Pinto is black bean cooked with rice, and it is Costa Rican's favorite for breakfast. Saute some onion and garlic, add black bean and salsa, followed by cooked rice. Top it with chicken, bacon, sausage, or scrambled egg.
It's not only delicious and filling, but nutritious as well with the combination of carbohydrates, protein, and fiber.
8. Egg Paratha
Paratha is a famous Indian bread that often makes an appearance on the breakfast table.
Make a bunch of parathas the night before, and in the morning all you need to do is to crack an egg on the pan, and before it is cooked cover the egg with a paratha. Wait until they stick together, then continue to pan-fry them until dry. Easy and delicious!
9. Oladi
Bored with your usual pancakes? Try Oladi, Russian pancakes, with a special ingredient of kefir (Russian sour milk). Kefir is available in the US, but if you don't have it at the ready, buttermilk can be a decent substitute. Simply whisk the batter consisting of flour, baking powder, egg, and kefir/buttermilk, then pan-fry them.
Different from your usual pancake, oladi is thicker and the texture is spongier.
10. Chilaquiles
Mexicans have tortilla chips for breakfast, which is already amazing, but then they simmer those chips on a freshly made salsa. All you need to have to make this dish is tortilla and salsa. Pan-fry the tortilla until crunchy.
Then, simply stir fry the salsa and then add a handful of the crunchy tortillas. Add a sunny-side-up egg on top, and you'll be energized enough to start your day.
11. Pho
Vietnamese eat their national dish even for breakfast because this noodle soup is versatile. Make the broth by sautéing onion, garlic, star anise, and cumin until fragrant, then pour water and let them simmer. Meanwhile, boil some noodles and put them into the bowl.
Top with shredded chicken and vegetables of your choice, and pour the savory broth. This dish will warm you up for the day!
12. Arrepa
Arrepa is fried corn dough from Venezuela. You can make it easily with maize, salt, and little water into the dough. Roll the dough into balls and flattened it into ½ inch thick. Pan fry it until golden brown on both sides. When it is done, you can slice the side of the arrepa to fill it with various fillings of your choice.
The popular filling is cheese and sausages, but you can opt for healthier arrepa with stir fry vegetables filling.
13. Fuul
The usually famous for meat Arab continent has a breakfast menu you should try before you die. Fuul is mashed fava beans with lemon juice, cumin, and olive oil drizzled. Imagine mashed potato, except healthier and with Arabic taste. To make fuul, simply heat up a can of fava bean, then mash them with a fork.
Drizzle the spices and oil, and then top it with whatever you like, from feta cheese, vegetables, or even chicken breast.
14. Egg Coffee
Wait, egg in a coffee? Gross! But, you'll change your mind immediately once you've tried this Swedish beverage. Stir together coffee, egg, and cold water into a paste. Scoop the paste into boiling water, stir them together, and wait for three minutes.
Now, all you need to do is ladle the coffee through a strainer and you'll get a delicious, innovative, and nutritious beverage. Not gross at all!
15. Masala Chai
Tea is excellent to start your day. It is loaded with extra oxidants to repel viruses and bacteria that may come and seek harm to your body. Usually, black tea or green tea is enough to do the trick. But, why don't we spice things up a little?
Masala chai is Indian spiced tea, and just like its name, basically, it is tea loaded with spice, usually cloves, cardamom pods, and cinnamon. Grind them and boil them with water, ginger, and pepper. Then, add milk and sugar to it. Remove from heat and add the tea. Enjoy!
Wrap-Up
It's time to take your breakfast back!
Try these simple, innovative best foods for breakfast and be energized all day long!

Latest posts by Nag Endra
(see all)
Disclosure: In the spirit of full disclosure, DIYactive.com may be compensated in exchange for featured placement of certain reviews or your clicking on links posted on this website.