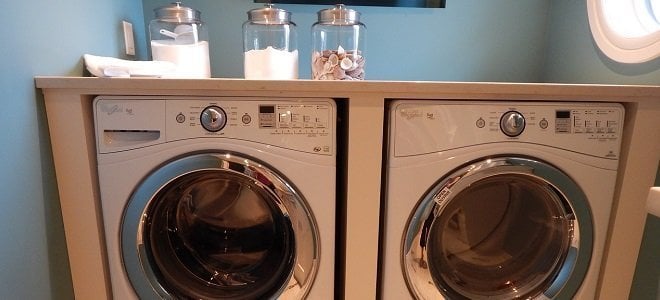 Turn to Housework and Burn 100 Calories
One statement that is commonly heard as an excuse for not exercising is "I do not get enough time to exercise". This is a lame excuse for not taking out time for you. We can all gather at least 10 minutes from the total 1440 minutes that we get in a day.

Burn 100 calories: Get your housework done
These 10 minutes can be used to work out or heat up the body by undertaking some activity that requires intense movements.
Making Chores Count as Exercise
Being a stay-at-home parent, there are a lot of household chores that have to be completed. These include some of the most important tasks that need intense movements.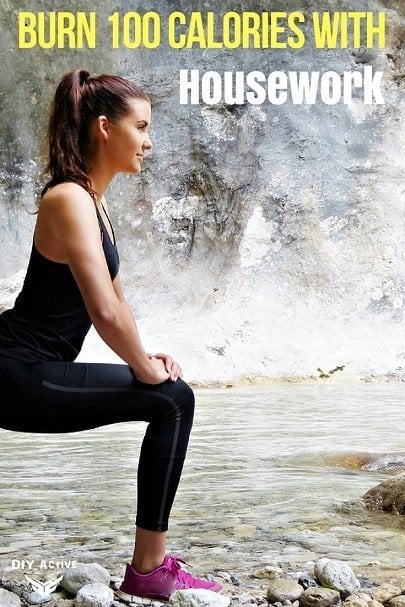 Just performing these tasks will help you complete your housework as well as cover up the need to exercise. This way, the earlier mentioned 10 minutes can later be doubled as 20 minutes of housework that can help you exercise.
It is usually said that longer workouts are effective and help one stay in good health. But, even smaller workouts of about 10 minutes each may prove to be as beneficial as these longer workouts.
The result of a workout depends more on the intensity it is performed in rather than the time taken.
When you are working out, the most important part is to make sure that you are warmed up. You could set up a small routine that will help you distribute smaller time spans within the given 10 minutes.
These can be considered best for parents who can try these exercises at home or outside. A few exercises that can be performed are:
A minute of brisk walking or just marching in one place.
A minute of light jogging. This could be done in place or anywhere outside. Make sure you move your hands up and down while you jog.
A minute of jumping jacks.
Half a minute of the long jump. These could be simple jumps where you move forward and land on both your feet. Turn back and repeat the same.
Half a minute of jogging in place.
Again long jumps for about half a minute.
March in place for half a minute.
Spend again half a minute performing Burpees.
Time for cardio exercises such as mountain climbers. These are done with high intensity and increase the heart rate. This should be done for half a minute.
Continue with marching in place, burpees, marching in place, and jogging for 30 seconds each.
Spend a minute doing squat jumps.
A slow march during the last minute will help your body cool down.
Burn 100 Calories – Chores
There are also the chores that are done by stay-at-home parents on a regular basis that help in exercising the entire body,
Mopping the floor
Daily household chores such as mopping the floor, doing the dishes, washing clothes, or even cooking can help you burn up to 100 calories. This does not leave you with the excuse of not having enough time.
You can perform these chores that will not only help keep the house clean, but also help you burn calories.
Using the stairs
Many of us have elevators at the office. Avoiding these and using the stairs instead will help you burn calories as well. Just 20 minutes of walking up and down the stairs will help you burn about 100 calories.
Dance and aerobics
Everyone would love to listen to their favorite music being played while they are busy working. You too could play some nice dance music that would raise you up on your feet and you could spend some time dancing. Just about 20 minutes of simple dance moves or about 10 minutes of Zumba moves can again help you burn 100 calories.
Yoga
Yoga is an ancient solution that would help one stay fit. It will not only help burn calories but also helps increase strength and flexibility. Yoga can also heal a body from various ailments and bring it back into perfect shape.
Gardening
Gardening would also help in burning some 100 calories in just 15 minutes. This too depends on the intensity in which you perform these tasks. Jobs such as pulling out weeds would work more significantly rather than pruning roses or plucking apples.
Decorating your home
Although this may seem to be a simple task, you can burn a lot of calories by just painting or decorating the walls at home. You can lose about 100 calories in just 15 to 30 minutes of painting depending on how much you work to complete it.
Play
Spend a little time playing with the kids at home or in the garden. This will help you spend some quality time with them and also keep you active for a while. Run, jump, play and enjoy the game as you help your body burn enough amounts of calories.
Washing windows or the car
Washing the windows or the car can be counted as one of the tasks that stay-at-home parents commonly do. Twenty minutes of window washing or 15 minutes of car washing can help lose about 100 calories.
In order to clean your car better, check out this selection guide on pressure washers and we hope you can find the perfect one for your car.
Wrap-Up
It is clear that one needs to be determined to exercise and take care of themselves. Only then will you find time for yourself. The mentality of not having enough time to exercise will not help in any way.
You need to jot down and do chores that will help you lose calories. If you are determined to perform these tasks, you will not need extra time to perform any other exercises!

Latest posts by James Hudson
(see all)
Disclosure: In the spirit of full disclosure, DIYactive.com may be compensated in exchange for featured placement of certain reviews or your clicking on links posted on this website.