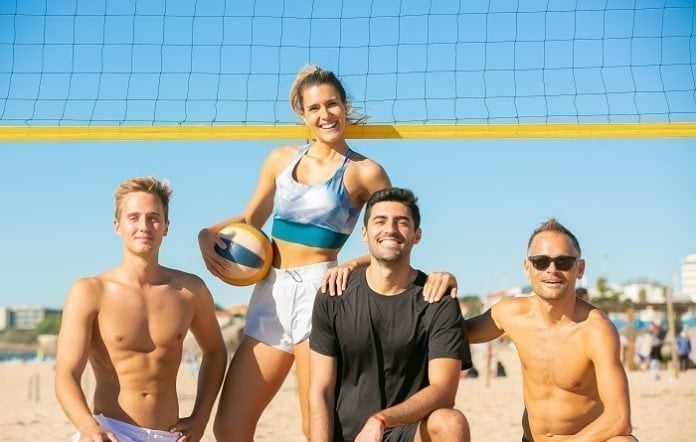 Make Working Out Fun Again
You might find yourself getting bored with your usual workout routine or maybe you are looking for a more efficient way to burn calories and keep fit.

Working Out Doesn't Have to Be Boring
If you want a change from your usual weight training, here are some suggestions for sports that can make working out more fun.
Volleyball
Volleyball is not just for the beach; you can play it indoors at any nearby court as long as you have the right volleyball equipment and gear.
It is a great sport for burning calories, increasing metabolic rate and it helps to build your overall agility. Being a high-energy, non-contact sport makes volleyball great for a variety of fitness levels.
Cycling
You can get on the stationary bike at the gym to knock out your cardio but getting out on an actual bike and cycling outside is far more satisfying.
Cycling builds up your stamina, tones those leg muscles, and helps keep your heart healthy – doing it outside helps you get into nature, get fresh air, and can lead you down beautiful scenic routes that you had no idea existed.
Swimming
Swimming is a fun activity for the whole family, and you can incorporate lots of other games and activities whilst you are in the pool. You can push yourself by swimming laps or you can have fun splashing about whilst also working your entire body.
Swimming is a full-body workout that does not put any pressure on your joints, so it is suitable for the old and young alike.
Tennis
Tennis brings together lots of different physical actions like running, swinging a bat, and working hand-eye coordination. It can be very demanding and requires a decent amount of muscle strength as well as a good cardiovascular system.
The great thing about tennis is that it can be played in teams, against your friends or you can practice on your own.
Dancing
Not technically a sport but it is a super fun way to work out. Dancing is an excellent way to burn calories and lose weight without even realizing that you are exercising. Just 30 minutes of dancing a day can massively improve your fitness level.
Do it whilst you are cleaning the house, have a dance party with the kids, or blast your music and really throw yourself into it alone in your bedroom. Another great thing about dancing is that you do not need any technical skills and there is no correct way of doing it – just move your body.
Boxing
Boxing is an amazing way to let off steam and really unleash all that pent-up stress and anxiety. It works your upper body, your shoulders, your hands, and your back all at the same time as well as getting that heart rate up.
Another sport that does not necessarily require a particular level of skill, although it is best to consult with a trainer and learn the proper way of hitting in order to prevent injury. Set up a punching bag in the garage and let loose.
Images
Photo by Kampus Production from Pexels
Photo by Anna Shvets from Pexels