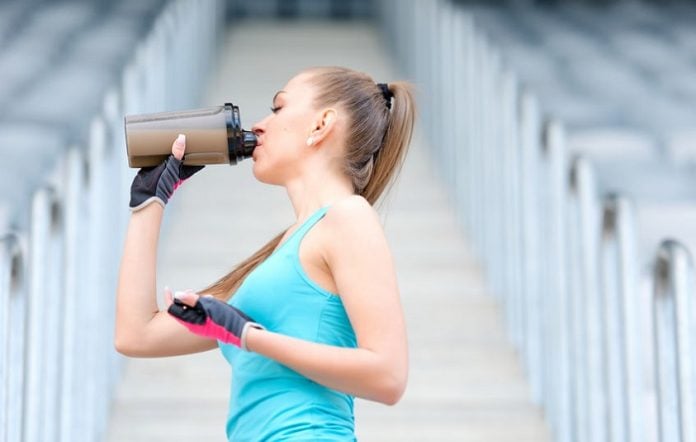 Industry Changing Female-Founded Companies
We know just how important it is to know the company that makes your products. To help you get to know the people behind the company a little bit better, we've sat down and interviewed two influential women who have started their own nutraceutical companies – Tessa Sanos of Pure Micronutrients and Pamela Wirth of hellohealth®.
Female-Founded Companies
Before we get into the interviews, here is a brief background on the companies that these women have founded.
Pure Micronutrients: Everyday Life + Longevity Unlocks Happiness
Pure Micronutrients is a health and wellness company that provides nutritional supplements that help to provide a balanced diet. Recognizing that the current state of dietary nutrition and personal dietary needs are constantly changing, they provide therapeutic, all-natural supplements that can help you.
Along with that, Pure Micronutrients has always recognized the importance of high-quality ingredients and clean practices. With that in mind, you can rest assured that all manufacturing facilities used by Pure Micronutrients adhere to cGMP & FDA standards, and all products undergo rigorous 3rd-party testing.
On top of all of that, Pure Micronutrients recognizes the value of care. Taking care of yourself helps you to feel your best, so they carefully select what goes into their products. Available in easy to choose bundles, like the Women's Energy + Bundle with zinc and iron supplements, Pure Micronutrients helps you give your body the fuel it needs
Check them out here.
enCOURAGEing Wellness for Your Entire Family with hellohealth
hellohealth provides nutritional immune, brain, and gut supplements for the whole family. Rooted in the personal experience of navigating the world of nutritional supplements and alternative medical approaches for her own son, Ms. Wirth knows just how hard it is to find high-quality, non-GMO supplements that are safe for the whole family.
After spending years working to improve the health of her own son's misdiagnosis of autism and eventual diagnosis of an autoimmune disorder, she co-wrote a book and set out to establish a company that would help others facing a similar course.
Hellohealth® is focused on providing doctor-formulated, non-GMO, unsweetened natural supplements. hellohealth has put forth great efforts to hone their product and create something that can help you as easily as possible.
That means you can be confident in products like Belly Great™ and Mighty Might™ to do what they are made for and help your family stay healthy and active.
Check them out here.
What's your name and your company?
Tessa Sanos from Pure Micronutrients
Pamela Wirth of hellohealth®
What does your company do?

Pure Micronutrients
We manufacture a range of practitioner-quality supplements which are designed to support you throughout your journey to health and longevity.

hellohealth
hellohealth® is a mission-driven company supporting kids and adults' immune, brain and gut function. The book (hello, health) can be found on Amazon, Audible, or Kindle. The products (Belly Great™ and Mighty Might™) can be found on Amazon, Walmart, Emerson Ecologics, Wellevate, and https://hello.health.
How has your background set you up for success?
Pure Micronutrients:
I am extremely passionate about health and wellbeing, as I have personally experienced the struggles associated with being chronically unwell. On the contrary, l also have experienced how good it feels to be able to turn your health around.
It was my own personal health journey that lit the fire & motivated me to help others do the same and take control of their own health!
I struggled with my own health from early childhood, and after many years of frustration, I realized that I needed to take responsibility for myself. I went back to school to study Nutritional Medicine. There I developed a deep understanding of how what you put into your body affects your overall health.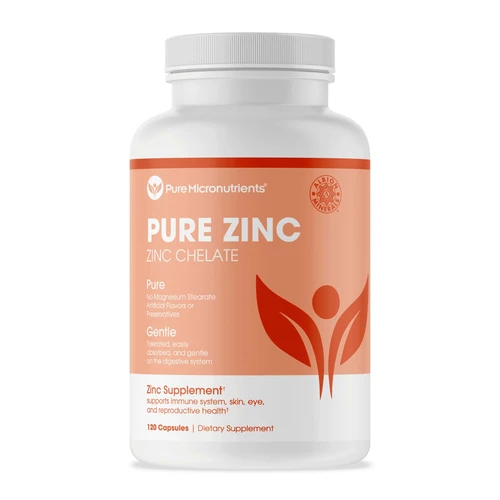 Once I had personally experienced the power of supplements, and how important it is for your body to receive the correct nutrition to be able to heal, all I wanted to do was share this knowledge and ability with others.
After years of sharing this knowledge through clinical practice, a new frustration arose. It became increasingly evident that my patient's health was further impeded thanks to the inferior supplements being sold.
Many contained ingredients in quantities too small to have any effect, others weren't absorbable, and many more caused side effects like stomach or bowel irritability. Worse yet, many also contained ingredients like preservatives & additives that were of no beneficial value and in some cases harmful.
This led to the development of a range of practitioner-quality supplements that were driven by the philosophy that what's inside matters – pure, clean, research-based therapeutic supplements that are actually formulated to support your health. Making it easier for people to take control of their own health and continue to embrace life + longevity, every day.
hellohealth:
I love health and wellness, traveling, and helping others- specifically enabling people to feel better from the inside out. hellohealth® is the culmination of these passions along with my experience while living in Europe and Asia with US doctors and other families to write hello, health.
Additionally, my management consulting, life experiences in manufacturing, operations, and attention to detail allowed me to work with a number of people including doctors to solve my son's complicated autoimmune disorder.
Professionally, I serve the community and companies as a Mentor for Complex Venture Builders, Arizona Commerce Authority, and as Principal of Strategic Growth Advisory. Additionally, I am a member of the Young Presidents Organization (YPO), a licensed real estate agent, and reside in Scottsdale Arizona.
hellohealth® is committed to empowering courageous parents and their children with nutritional, accessible, and innovative therapeutic formulas that help families reach their full potential, with a specific focus on doctor-supported treatments for kids and adults seeking immune, brain, and gut support.
Who should be using your supplements?
Pure Micronutrients:
Anyone who is serious about their health and wellbeing, who wants to embrace today but also look toward tomorrow. We have a range of supplements that can support a large variety of health conditions and help ensure optimal micronutrient levels across all ages and stages of life. Pushing the boundaries on longevity and quality of life, every day.
hellohealth:
Belly Great™ and Mighty Might™ are for kids and adults, ages 4+ and good for those wanting digestion, natural cleansing, immune, and cognition/focus support.
When it comes to nutrition, how do your products fit in? Is there a product particularly close to your heart?
Pure Micronutrients:
The Bone Support was a game-changer in my own personal health journey. There were strong personal reasons for formulating this product. One of my health ailments was developing Osteoporosis. This product was part of several proactive efforts to stop the damage and restore my bone health, all of which it did!
There is no other formulation exactly like ours available. Many companies will sell calcium as a single ingredient, ignoring the fact that there are many other nutrients required by the body when taking calcium for bone health. Bone Support is the complete bone health supplement. Others will choose inferior forms of the ingredients to cut costs, however, this is always at the expense of an effective supplement.
We believe that our supplement is far superior to the majority of calcium formulations on the market.
Customer feedback and bone density scores align with the results l personally experienced – this product is one that delivers!
hellohealth:
Both products are designed for those with sensitivities including non-GMO certification and are free from gluten, wheat, yeast, milk, eggs, soy, peanut, and tree nut allergens.
Belly Great™ includes premium ingredients for your total wellness. A special brain and body nourishing prebiotic and probiotic formula (15 specially selected strains for the brain-gut axis) full of Vitamin D3 and Methylfolate, essential ingredients, and is Vegan. Formulated specifically to promote your immune system, uplift mood, improve digestion, and support healthy bones.
Mighty Might™ includes premium natural ingredients for your total wellness. A rich brain and body balancing botanical and omega formula full of Omega-3s, Zinc, Frankincense, Curcumin, Organic Olive Leaf extract, and more. Formulated specifically to promote your immune system, cleanse the body, and balance brain activity to increase focus
How has COVID-19 changed the way we think about nutrition?
Pure Micronutrients:
COVID-19 has really drawn a spotlight to the importance of your immune health. We have seen that those most negatively affected appear to be people who have underlying health conditions, so it has never been more important than now to take a good look at how your diet and lifestyle might be negatively impacting your health and immunity. It has provided an opportunity for people to start connecting the dots between what they eat and how this affects their health.
There have been studies that have shown that Vitamin D deficiency has been linked to worsening outcomes with COVID-19 and that Zinc and Vitamin C supplementation may help with reducing the severity of symptoms. People now have a greater understanding of the critical role micronutrients play in their health.
hellohealth:
COVID-19 has made many understand the impact of bacterial and viral infections on motor, vocal, and mood as well as the correlation between the brain and the gut. It is now known that the majority of neurotransmitters are actually produced in our gut.
By taking care of our immune system, practicing good nutrition, inserting good bacteria, and removing bad bacteria through detox/natural cleansing, we experience greater health and wellness both physically and mentally.
What nutrition trend is here to stay?
Pure Micronutrients:
It appears that COVID-19 is here to stay, so hopefully, people will continue to take proactive steps to support their immune health long-term.
With the increased awareness around the importance of vitamins and minerals such as zinc and vitamin d, people have realized that being deficient in these can be potentially dangerous so that in itself prompts people to be more aware of their micronutrient levels to support healthier wellbeing.
hellohealth:
Nutrition is evolving and people are open to the growing research and data surrounding the role of nutrition, the brain-gut axis as well as the impact of low-grade inflammation and bacterial/viral infection triggers on health and wellness.
We will continue to see more news and information to help people make informed choices.
Where can people find your products or more about you?
Pure Micronutrients:
Our products can be found at www.puremicronurients.com
hellohealth:
The book can be found on Amazon, Audible, or Kindle. The products can be found on Amazon, Walmart, Emerson Ecologics, Wellevate, and https://hello.health. More about me can be seen at https://hello.health/pages/speaking-opportunities.
Remember: Trust your intuition and your gut and always allow yourself to explore and drill down to the "Why."
Wrap-Up
Clearly, the world of nutritional supplements continues to grow and improve especially with these two awesome female-founded companies. As these advancements are made, we can be sure that these companies, and more, will grow along with them.
As more and more people recognize the value of quality nutritional supplements and natural ingredients, both Pure Micronutrients and hellohealth- as well as their founders Tessa Sanos and Pamela Wirth- will be hard at work to offer the tools we need to improve and maintain our health.
Disclosure: In the spirit of full disclosure, DIYactive.com may be compensated in exchange for featured placement of certain reviews or your clicking on links posted on this website.